33°
56'
27.12'' S
23°
29'
11.31'' E

An award winning 5 star hotel located along the Garden Route, near Plettenberg Bay, and situated in 700 acres of sweeping green, Kurland Luxury Hotel is known for a feel that is at once professional and super relaxed.
OVERVIEW
Situated next to working polo stables, marked by white boundary walls, a long drive and a mix of enormous trees, Kurland was a country estate, its large 1940s Cape Dutch homestead typical of the era's architecture. Converted in 2000 – its historical features beautifully preserved, its whitewashed gable ends brilliant against blue skies – it consists of a main hotel and 12 suites. The main areas include gardens, gym and spa facilities, a restaurant, reception, sitting room, veranda, library, shared pool and the Blue Room (relaxation).
With the family heirloom collection on display, art pieces scouted from as far afield as Paris and Milan are found in every room, an eclectic mix of artefact and fashion threaded together by a large nod in the direction of the rose. The house style at Kurland smells as good as it looks – freshly cut flowers, polished flooring, good, old and well-made furniture, an overall feel that is airy, calm and welcoming. Everywhere – inside and out – is beautifully thought through, a conscious merging of taste with a philosophy that places people, comfort and ease at its centre. No wonder then the very positive attention paid by the likes of Conde Naste Traveller, Harper Bazaar, the discerning Mr and Mrs Smith.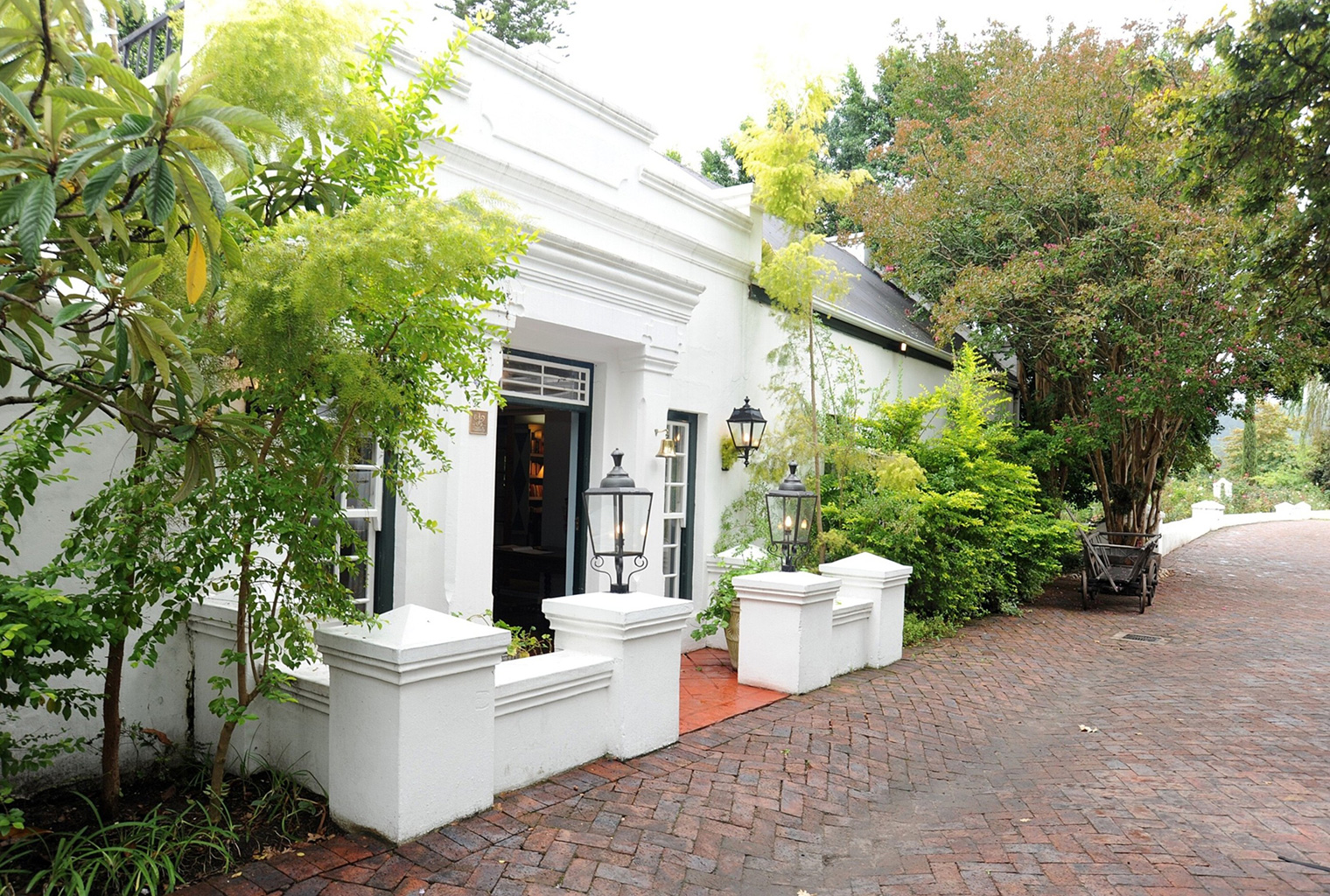 FOOD AND SERVICE
The house style at Kurland stands out not only in its decor, but also in its service and its food. Guests frequently remark on their surprise at a service that is as efficient as it is easy going. The ability to make somewhere as historic and (potentially) imposing as Kurland feel like home is no small feat, and everyone, from restaurant floor to room help to management, is very much reading from the same handwritten script. The a la carte restaurant is beautiful, the food delicious and perfectly served. The cellar, stocked with both local and international wines, is first rate.
ACCOMMODATION
The suites at Kurland come in 5 classes: Elegant, Luxury, Superior, Family and Honeymoon. The Elegant suites overlook a private pool, are themed and are (potentially) inter-linked, making them perfect for a group. Each suite possesses a double bed, private patio, en suite bathroom, seating area and fireplaces. One room – it has a Toile theme – has a walk in dressing room. The decor is as well observed as the rest of the house. The remaining rooms are similarly beautiful, only larger and positioned overlooking other areas – the rambling gardens, rose gardens or the paddock. However, please note that every room is different, its individual colours and furnishing determined by its shape and position. Finally, be advised that the family and (some of the) luxury suites come with loft rooms. Please note, although free, the Wi Fi can be sporadic.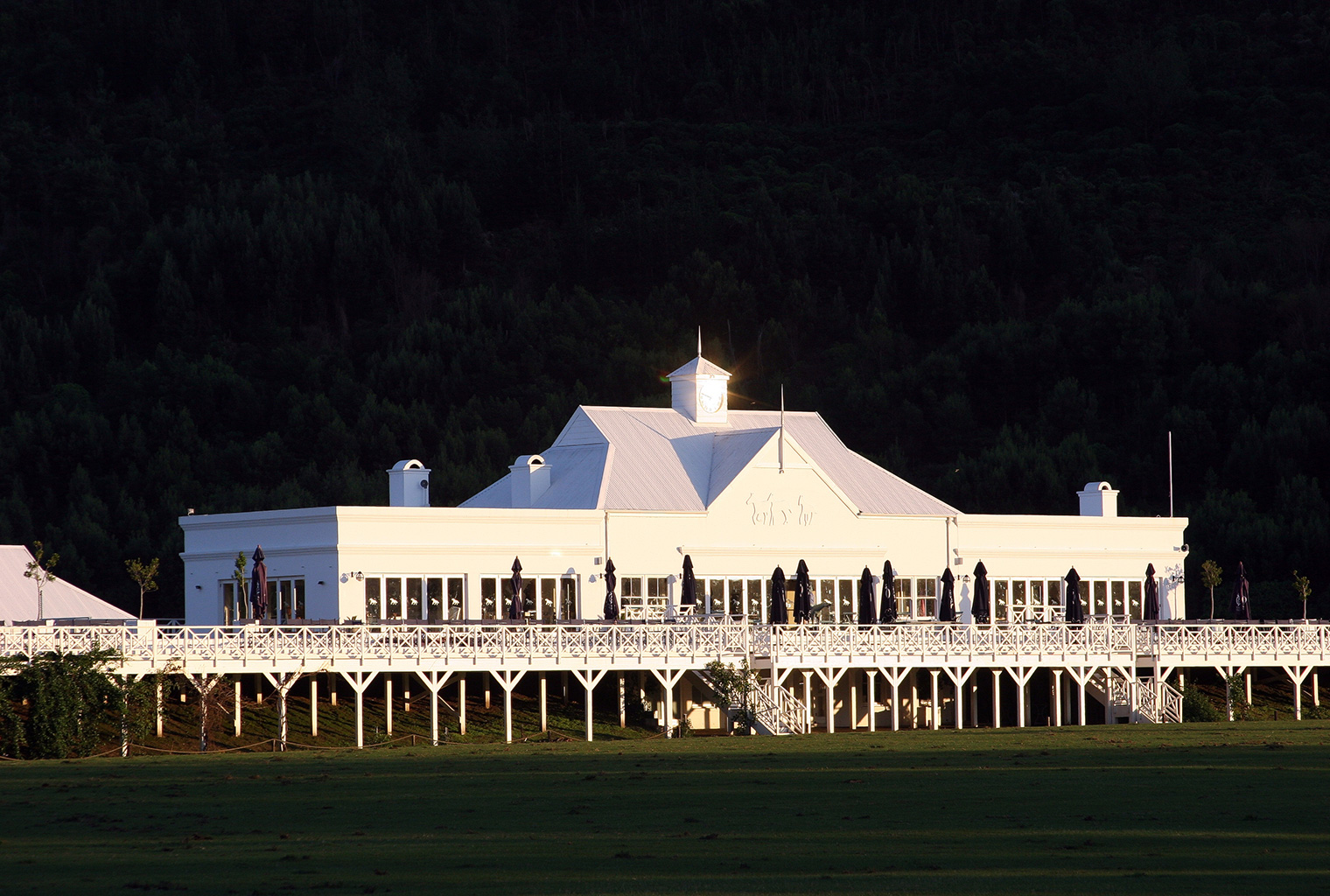 In addition to the main house, Kurland opened Kurland Private Manor. A 7 bedroom standalone property, available for exclusive use (group or large family), it comes with its own chef and house manager. Reminiscent of a Tuscany villa, Private Manor is large, sprawling and incredibly homely.
ACTIVITIES
Activities at Kurland are numerous. A pared down list might include tennis, horse riding, polo, trips to Tsitsikamma Forest and Reserve and Plettenberg's beach strewn coastline, quad biking, hiking and boating. Children are most welcome.