22°
38'
20.22'' S
14°
31'
47.42'' E

Swakopmund Guest House is a modern bed-and-breakfast hotel owned and operated by the Borg family. It benefits from a quiet location that nonetheless offers convenient access to everywhere in the town.
OVERVIEW
Everything about Swakopmund Guest House has a light and airy feel, with plentiful whitewashed woodwork and glass and white wicker off-set by the minimalist arrangements of the dark local stone. There is a pleasant green garden featuring a range of distinctive seating overlooking a central area, including wicker seats that hang from the beams that cover the paved porches. There is also a communal lounge and reception area with comfortable couches and an adjoining room with seats around a central glass-encased stone arrangement.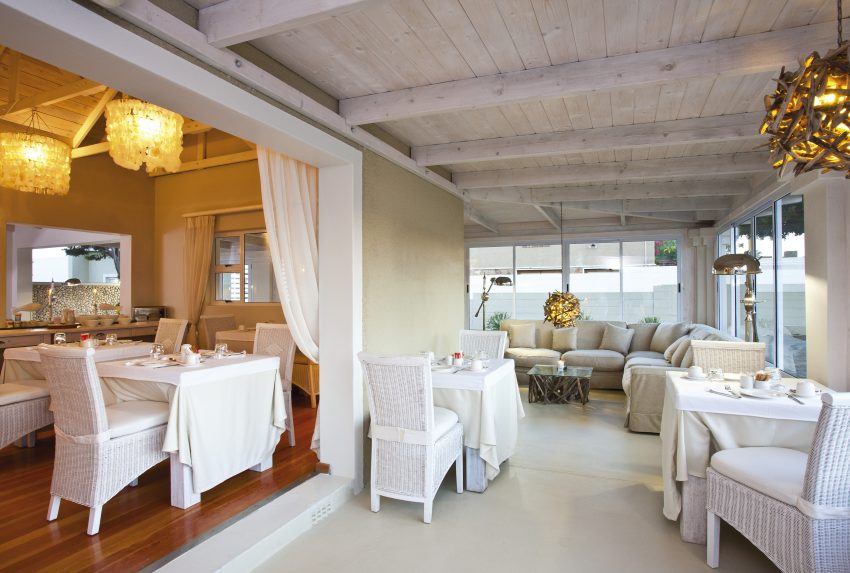 FOOD AND SERVICE
The restaurant offers both in and outdoor dining; crisp white tablecloths, exposed ceiling beams, wooden floors and wickerwork chairs strike a contemporary yet classic note, and as elsewhere there are walls completely covered in single-ocean-view print wallpaper. The filling breakfast has an abundance of food and coffee, whilst the evening service is equally as satisfying.
ACCOMMODATION
Swakopmund Guest House offers seven standard rooms, seven luxury and a single, larger suite that is suitable for a family. All rooms are en-suite and have semi-private verandas with seating that in most cases look out onto the shared garden. The bathrooms have a contemporary feel complemented by decorations of local pebble, with large mirrors and spot-lighting. The bedrooms feature large beds with touches of character such as towels folded into bird-shapes or small piles of dark stones. As in the main area, most feature wall sea-scape pictures that give a pleasing sense of space.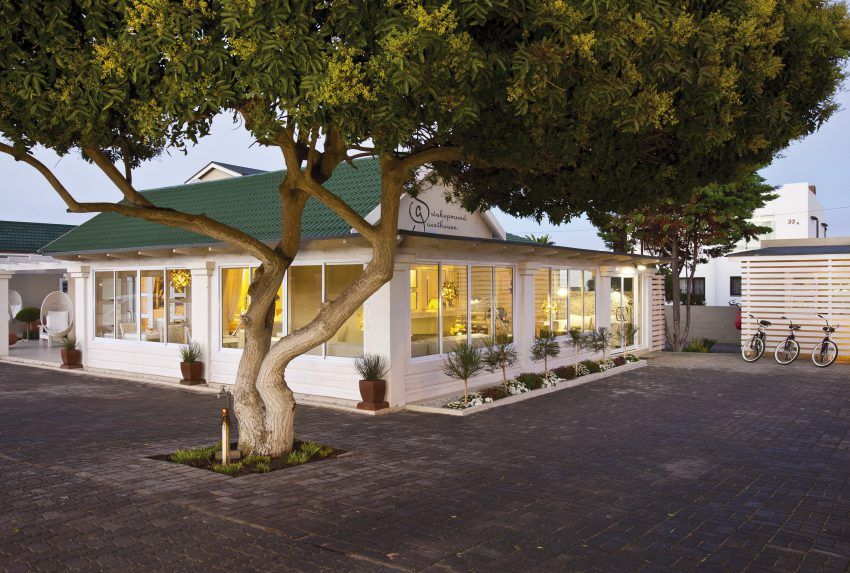 ACTIVITIES
The whole historic town is easily accessed from Swakopmund Guest House, and there is also a range of activities offered, including horse-riding in the desert, parasailing and kayaking.