Located high up on a mountain in the countryside, just at the edge of the royal city of Gondar, Gondar Hills Resort offers travellers a comfortable and quiet base to delve into the ancient history of the city and explore its medieval castles.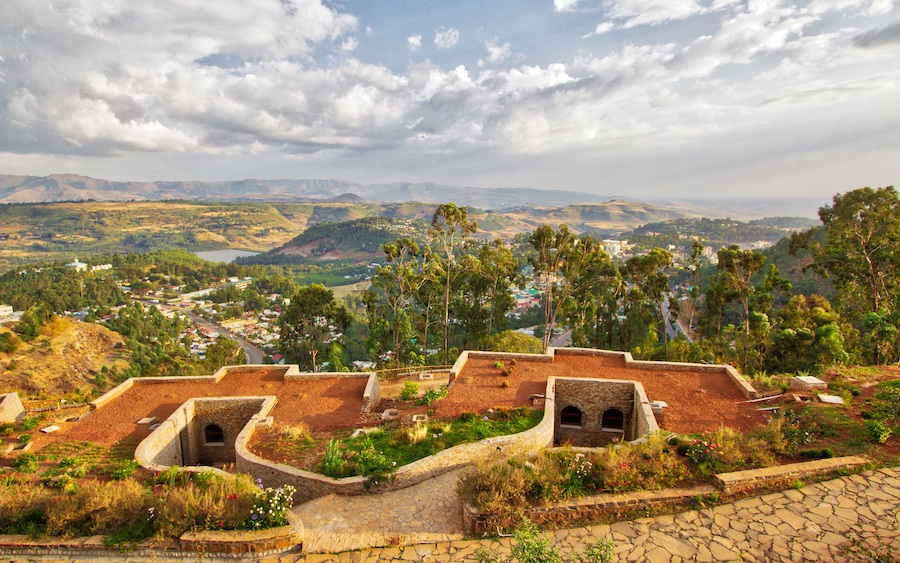 Overview
Gondar Hills is traditionally constructed using stonework – a reflection of the architectural style of the castles found in the city below – and vegetated 'green' rooftops, which beautifully blend the rooms into the surrounding landscape. There are 72 suites (family, twin or double) across the property, including a restaurant, bar, fitness and wellness centre, and veranda area with a swimming pool. Reception can assist in arranging free shuttle service, room service and currency exchange for guests. WiFi is available throughout the resort, but do note that the connection can be slow and intermittent.
Service & food
There is a restaurant and bar on-site with both indoor and outdoor dining areas, serving traditional Ethiopian dishes as well as European and Asian-inspired cuisine. Breakfast is a buffet and, of course, is served with some delicious Ethiopian coffee.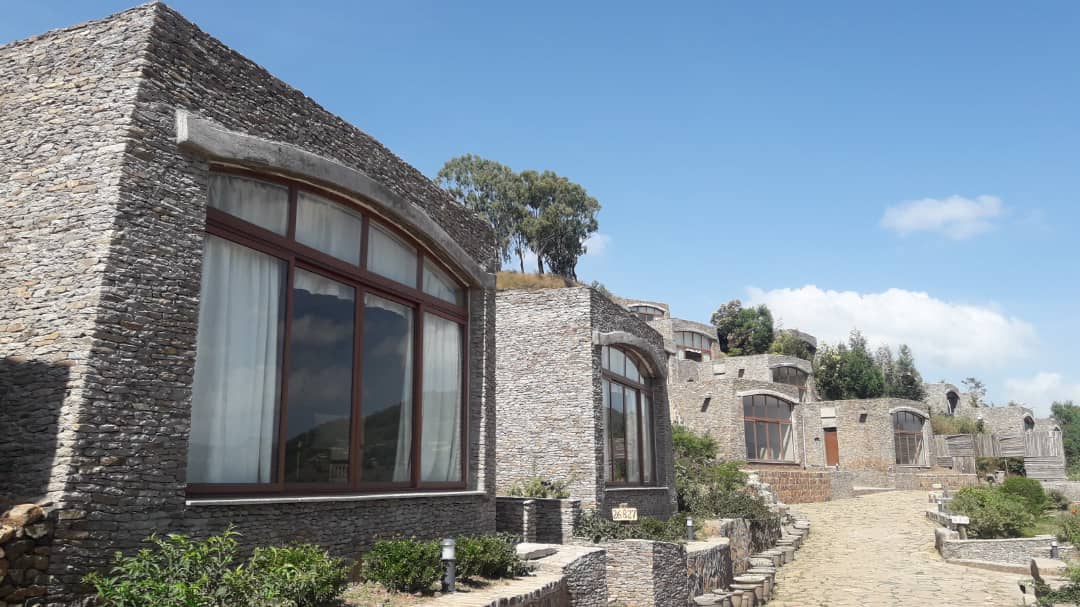 Rooms
Constructed from natural and sustainable materials, the rooms at Gondar Hills are perfectly modern and comfortable and include wide French-style windows, allowing for plenty of natural light and spectacular views of the surrounding mountains. Family suites include two bedrooms, one upstairs and one downstairs, each with its own bathroom and balcony. Double suites offer one king-sized bed and ensuite bathroom.
Activities
Activities at Gondar Hills Resort include trips to the ancient castle of Fasiledes and the city of Gondar, to nearby St. Mariam church, or to Irham-Seghed Kkuregna Iyasu and Itemie Mininwabs castle.