PLEASE NOTE: This camp is closed until further noticed. We apologise for any inconvenience. In the meantime we suggest Linyanti Bush Camp as an alternative accommodation in the area.
Small, remote and one for the adventurous, Saile Tented Camp is located in the Chobe Enclave, overlooking the Linyanti Swamps, and as such represents another great back-to-what-matters Ker and Downey tented camp experience.
Situated in the scrub and sands that mark the border between swamp and plain, a long dry season camp with access to wet safari facilities, Saile Tented Camp is a purposely simple affair, consisting of a mess tent and 4 sleeping tents. The shared area includes a lounge and dining area. Open sided, free of all the trimmings – Persian carpets, expedition chests, brassware – that usually come with tented camps, Saile is far away from gold tap luxury as you could possibly get. Placing, as is Ker and Downey's wont, all emphasis on the wild, on the feel of being in another time, a time once the lot of every wild Africa traveller, everything here is about the authenticity of experience, the quality of food, the simplicity of restricted choice, the standard of guide.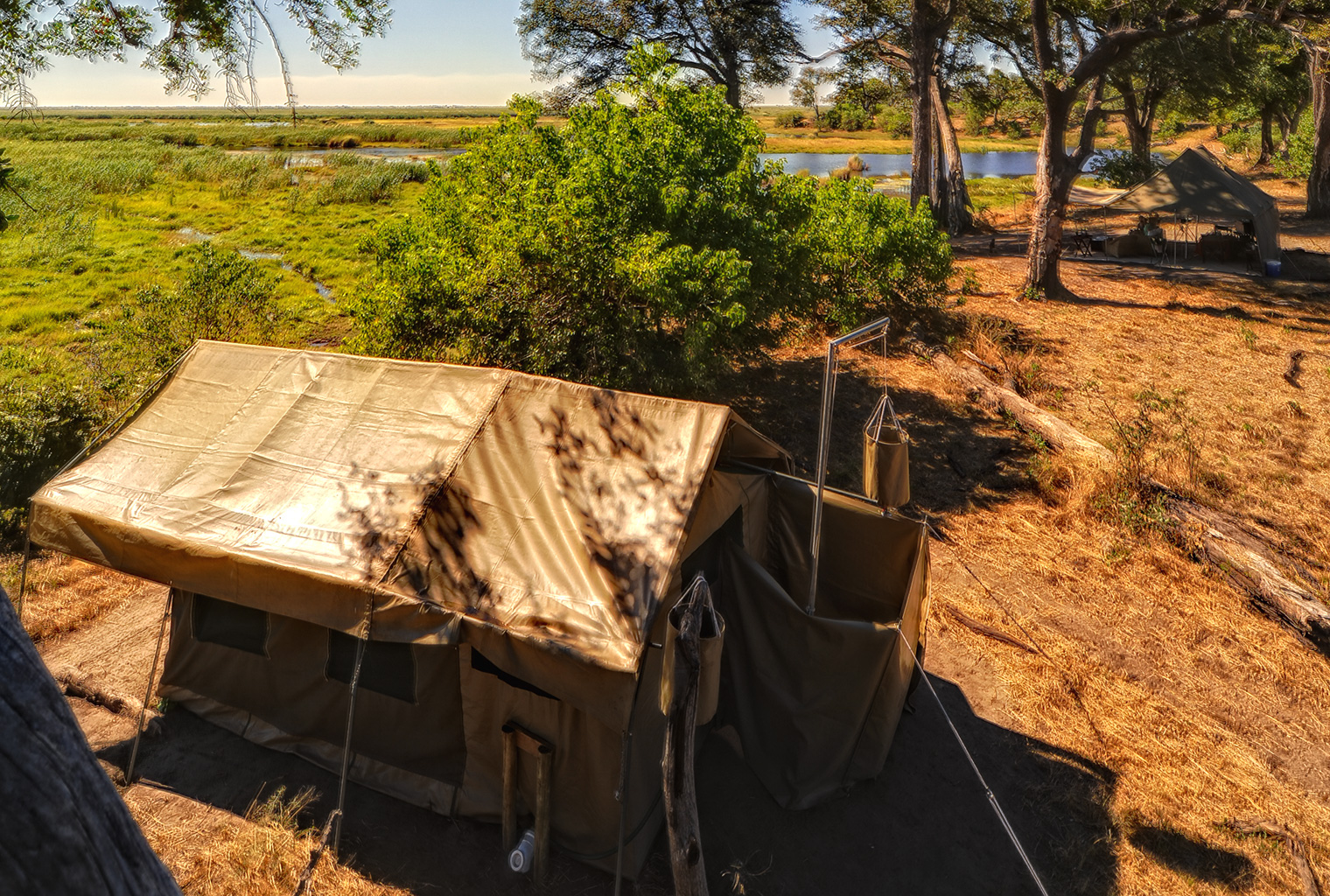 In keeping with this the philosophy of the true, no attempt is made to disguise the fact that Saile's tents are in fact tents. Long and divided into bedroom and bathroom, each tent consists of a twin / double bed, a private veranda space, flush toilet and back-tent bucket shower. Characterised by little more than a pair of director's chairs, a side-table-cum-chest of drawers, mat carpeting and portable canvas basins, the tent's relatively Spartan look belies a very comfortable sleep.
Activities at Saile Tented Camp include game drives, guided walks, canoe trips, bird watching and sundowners.