Located in the heart of Benin's Pendjari National Park on a hilltop overlooking the savannah and a large waterhole, the beautifully spacious Pendjari Safari Lodge is an eco-lodge offering an authentic and comfortable safari experience.
Overview
Refurbished in 2021, Pendjari Lodge is today a beautiful and classic build of canvas, stone and thatch consisting of a main lodge and 15 sleeping tents. The shared area includes a dining area, lounge, large terrace, shop, bar and plunge pool. Wi-fi is avaialble but patchy.
Food & service
Serving European and Beninese dishes made using local ingredients, the restaurant and service at Pendjari Lodge is excellent. Dinners are usually a barbecue, serving top quality meat, fish, and shellfish from the coast. Guests are welcome to enjoy meals indoors or outside on the terrace. The option to arrange a picnic or bush breakfasts and dinners is available too.
Rooms
Well-spaced and perfectly comfortable, there are 12 rooms at Pendjari Lodge. Guests can choose between a traditional canvas safari tent, a hybrid bungalow-tent style or a thatched bungalow. The safari tents are a classic canvas and stone floor build, each with a double bed, an ensuite bathroom and a private terrace. The hybrid bungalow tents blend the comfort of solid walls with a traditional canvas roof. Each has a double bed facing a large window, an ensuite bathroom inside, and a private shower outside. The six thatched bungalows are spacious and light, with large glass sliding doors and windows, a king-size bed and ensuite bathroom, and a terrace overlooking the landscapes and wildlife of Pendjari. There is WiFi, a phone, satellite television, and air conditioning in all the rooms.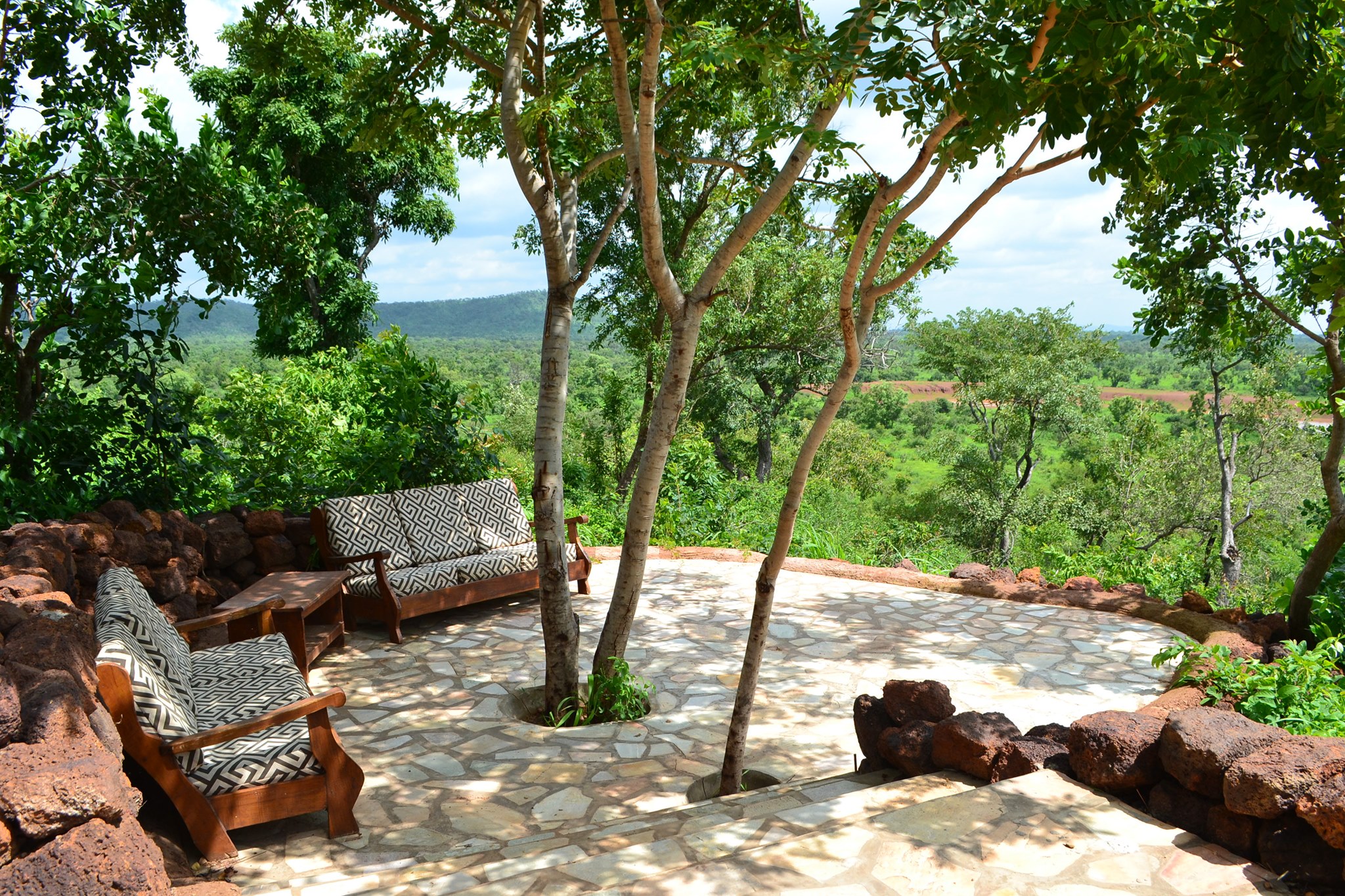 Activities
Pendjari Lodge is the perfect base from which to explore Pendjari National Park — the only place in West Africa where you can see both lion and elephant — and activities include private game drives, night drives, sundowners and tracking experience. The Tanongou waterfalls are only 12 kilometres from the entrance of Pendjari, a perfect stop either on the way or on departure from the park. Guides are also happy to facilitate market visits in surrounding villages.