I had the pleasure of visiting Namibia in 2018 with my close friend and manager Hannah Rayner. We went to an area known as the NamibRand, a vision of a pride of lioness hunting a giraffe springs to mind from David Attenborough's unforgettable Planet Earth II series. The other image that stands out for me here is the crystal-clear night sky, where you can see the entire Milky Way spanning from one side of the horizon to the other, highlighting the clear curvature of the planet. The realisation of my utter insignificance was humbling.  
The Namib-Rand is a designated Dark Sky Reserve, not an easy title to achieve, and only 15 others in the world have applied and received this status. It is 'a public or private land possessing an exceptional or distinguished quality of starry nights and nocturnal environment that is specifically protected for its scientific, natural, educational, cultural, heritage and/or public enjoyment.' I feel extremely privileged to have visited here and spent my two nights at Sossusvlei Desert Lodge, lying out under the stars asking question after question to the resident astronomer at the time, Paul Russell.  
On looking at the Dark Sky Reserve list, I realise there is another location closer to home than Namibia, The South Downs National Park, which lies just outside Brighton, UK. It gave me a very proud feeling to know that this accolade had been achieved where I live. Although, recent news has been less positive concerning how the nearby AMEX football stadium has increased our light pollution in the area. On one particularly foggy evening, the night sky had an orange glow that looked more like an alien invasion than light for growing grass. In true Brighton style, a petition was quickly set up with thousands signing it. The issue is still ongoing I believe, but there were strong conversations mentioning how this affected not only the clarity of the sky, but nearby birds and insects as well.  
The effect of the stadium on the dark sky of the South Downs makes me realise how precious our night-sky is, and how privileged I have been to experience that humble feeling those two years ago in what is a dark red, other-worldly and precious eco-system. If you have even a slight interest in the night-sky, space and expansive views, I cannot recommend Namibia enough. It is a moment that I won't ever forget.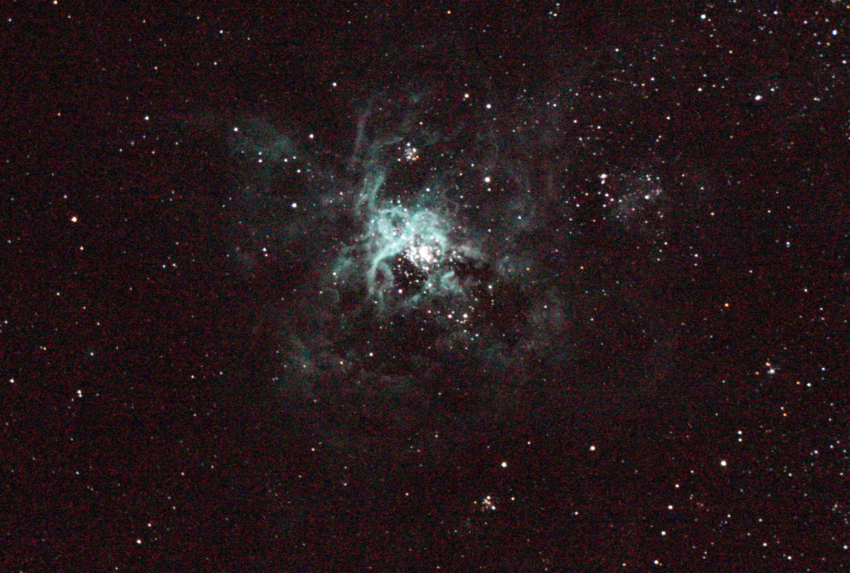 The Dark Skies Festival is running throughout the South Downs area in February. See here for more information on occuring events.