If you're hankering after a land that is truly wild and that positively draws you – body and soul – into that wildness, then to Zimbabwe's Mana Pools you must go.
We've already shared elsewhere the fact that it serves as one of Africa's chief sanctuaries for the continent's enigmatic painted wolf, but that's just beginning of it. Mana is 'four' in Shona, and so the four ox-bow lakes that form the geological centrepiece of Mana Pools inspires its name, and are first indication of its one-of-a-kind nature. It's situated at the bottom of Lake Kariba. It's 2,500 square kilometres of river, nutrient-rich floodplain, river terrace, and open woodlands. Part of a wider UNESCO World Heritage Site, there's nothing quite like it. It's a wonder.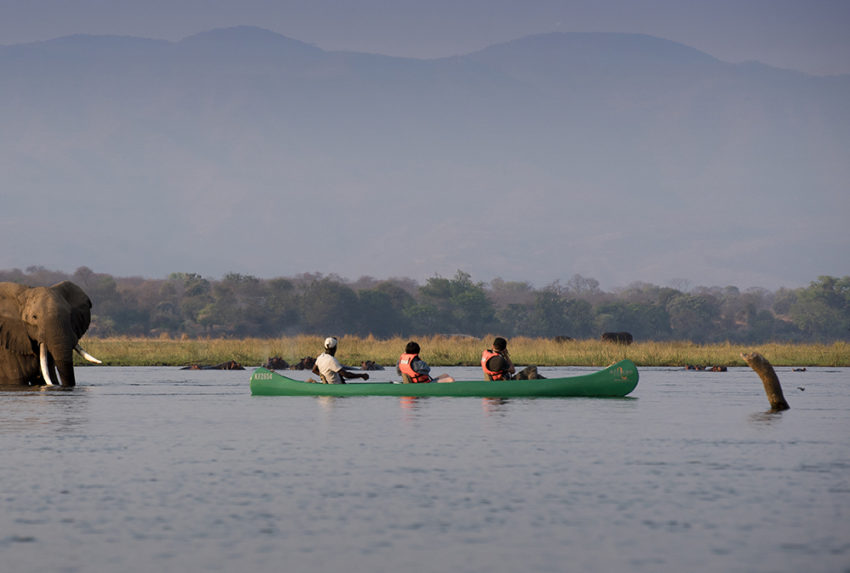 It's this environment that attracts large herds of elephant, as well as lion, hippo, crocodile, baboon, impala, leopard, Cape buffalo and zebra, and that results in animal behaviour at its most, well, wild. Apart from being a year-round source of water, it's the seedpods of the Faidherbia albida or apple-ring acacia that make up a lot of the aforementioned woodlands that bring the likes of elephant and other herbivore's to Mana Pools, and it is the trees themselves that help give the area its extraordinary ambience.
Key to this – from the visitor's perspective – is the fact that Mana Pools National Park allows people to get out of their vehicles and walk; that and the quality of the guiding, recognised to be some of the best in Africa, let alone Zimbabwe. What this means is that guests are able to properly access Mana Pools, to walk its river terraces, to wonder through clusters of wild fig, baobab and mahogany tree, and to track animals much more used to human presence than elsewhere – and all from eco-luxury bases like Nyamatusi and Zambezi Expeditions. It really is that good.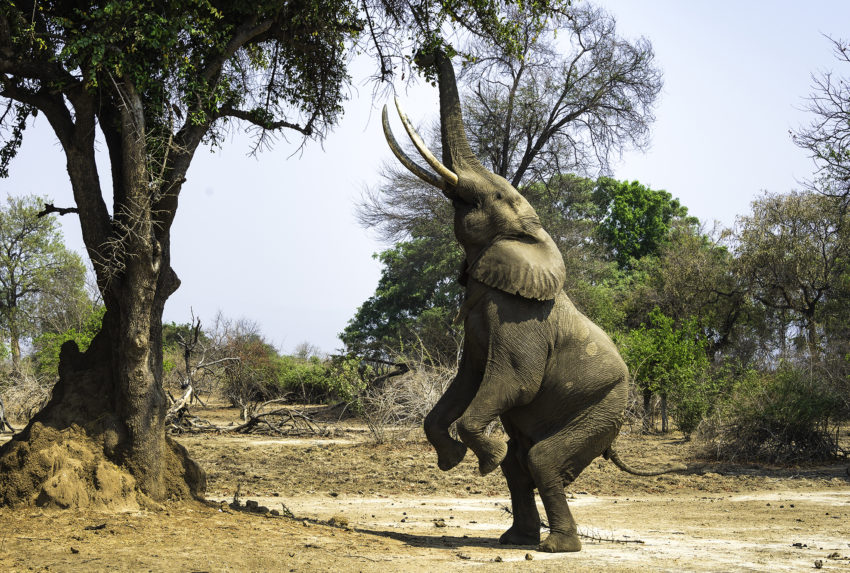 If Hannah's account of Mana Pools has inspired you, please do get in touch. We'd love to help.