Zimbabwe is full of a variety of ecospheres, dramatic landscapes and unique activities and nowhere more so than Lake Kariba, which is located on the border of Zimbabwe and Zambia, and which I visited in 2016.  
You wouldn't know it to see it, but Lake Kariba is the world's largest man-made lake and reservoir. Once the Kariba Dam was completed in 1958, it took an incredible five years to fill the Kariba Gorge, creating a lake that is 139 miles long, 25 miles wide, and which contains a staggering 200 billion tonnes of water. It's so big as to possess at least 10 significant islands. It is known as Africa's inland sea.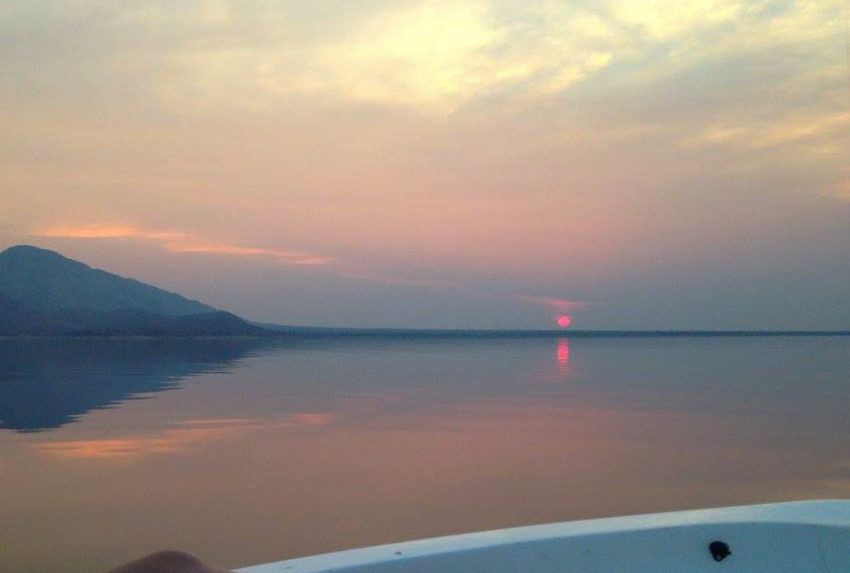 While not the most obvious of tourist destinations, and certainly not your primary wildlife destination, I was utterly bowled over by the encompassing views, by its extraordinary sunsets, and by a landscape like no other I have ever visited. Plus, when combined with the likes of Hwange or Mana Pools, it adds so much value to your overall experience of Zimbabwe. There are some fantastic fish species in the lake, including tiger fish, tilapia, catfish and the mighty vundu. Indeed, for most of the year, Lake Kariba is truly one of the greatest places in Africa for fishing, so if this is something on your wish–list, then Kariba is a must.  
In terms of accommodation, there are a few wonderful camps and lodges to stay at. Both Bumi Hills and Changa are great. However, for me, one of my favourite stays is being on a houseboat. It's a wonderful way to spend time with a group of friends or family – and to be on the lake as the sun is setting is one of the most magical moments I have ever experienced. Add to this the fact that Lake Kariba has many mooring opportunities – both on the mainland and on islands, offering beautiful and romantic spots with idyllic waterfalls in places like the Sanyati Gorge.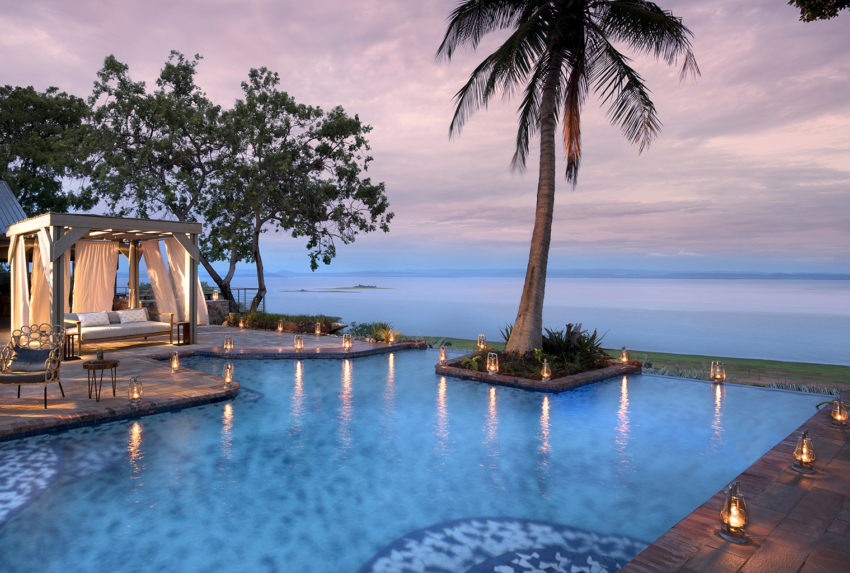 So, if you're looking for views – and a lake experience – to die for, and in either the privacy of your own houseboat or at a beautiful lakeside lodge, I urge you to visit Kariba and see it for yourself. 
If you or a member of your group are thinking of travelling to Lake Kariba, and Hannah's account of Zimbabwe has got you thinking, then please do get in touch. We'd love to help.