A mobile dhow safari in the Quirimbas Archipelago is a romantic getaway that does what it says on the tin: it well and truly gets you away.
The moment you step onto the boat, time ceases to be relevant. The African sky seems enormous from this vantage point and has an immensely calming effect. Sailing all day, perhaps fishing to catch something to cook on a fire for dinner on one of the private islands on which you camp for the night; is just the kind of relaxation called for after the excitement of your wedding.
The level of luxury on this kind of trip is not comparable to some of the traditional honeymoon packages available – nights are spent under canvas in modern, comfortable tents – but the real luxury here is simplicity and space, the remoteness of the location and the time spent with the love of your life. It really is the most beautiful trip imaginable: You follow the winds, sailing on turquoise water, stopping off to lie on warm, sugar-white sand. You are miles away from the hustle bustle of your everyday life and from the rigours of organising the wedding, which as we all know can bring its own set of stresses and strains. At last, it is just you, your boat, the sky, the sea and a collection of the world's most extraordinary islands, a real 'Castaway' experience – leave your shoes behind, all you need to pack is a sarong.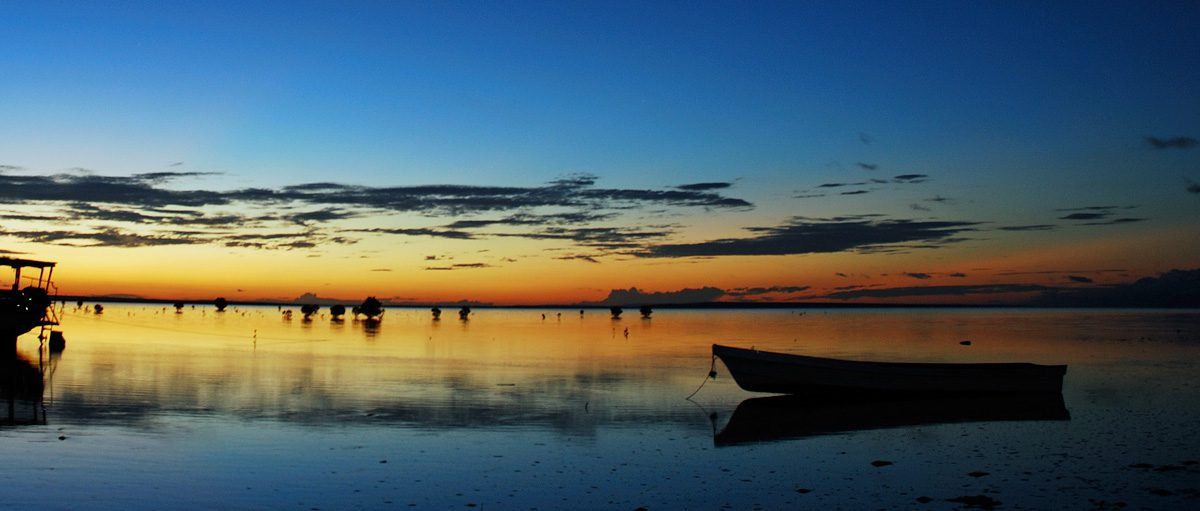 Activities can include kayaking off the dhow, snorkelling as well as dolphin, whale and turtle watching. Alternatively, you can simply spend lazy days sailing around the islands, eating, napping, swimming, fishing and going on land when it suits you. Meanwhile, Ibo Island, your base and operations centre, has a rich history and you can explore the abandoned colonial town with its beautiful old buildings in pale stone – a catholic church, an old fort. Islanders celebrate different festivals throughout the year and expert local guides can advise when these might be. A joy and proper eye opener.
We recommend 3-4 quiet days sailing around the islands with one of the local guides – wonderfully professional. To end your trip you might consider staying at Ibo Island Lodge, where you can relax in the tropical gardens, enjoy massage treatments and fine private dining, take moonlit walks on the sandbank or around the quiet town of Ibo, or simply sit looking out to sea from your private veranda, just the two of you, the perfect start to everything to come.