As a fellow South African I was incredibly sad to hear that music legend Johnny Clegg had passed away this week. For those of you who don't know of his work, I can't think of a more iconic musician to come from our beautiful country. His contribution to our people was more than just entertainment.
Growing up in Johannesburg as a teen, he discovered the Zulu language through migrant workers who were playing street guitar and keeping their traditional dancing alive in the confines of restricted neighbourhoods. The language, guitar work, and dance captivated him and was to become his life's mission from that moment on.
His passion for dance and music meant he went on to study the Zulu culture and subsequently met other musicians and eventually formed his first band Juluka. Playing in mixed-race bands was strictly prohibited during the apartheid era and Juluka had trouble playing at public venues and often had to contend with the authorities. They played in hostels and community halls and while they were not allowed on the media in South Africa, they were gaining tremendous interest in Europe and the USA. They recorded their first album in 1979, a turbulent time in the country's history.
Juluka and Johnny Clegg were outspoken about the apartheid regime and this belief was to become a core ingredient in the message that their music delivered. Songs like Asimbonanga were dedicated to the release of Nelson Mandela as were others in the repertoire. What I feel is testimony to the man is that even after apartheid came to an end in 1994, he changed his message to make people aware of the challenges that people still face. One such as HIV awareness is just one of many in Africa that he felt strongly about. Through song and dance, the message was always one of freedom, unity, and compassion.
His songs were lyrically brilliant. Even if the original intention of the lyrics were perhaps politically driven, the way they were written was in such a subtle but powerful manner that you could at any point listen to the music and feel the song had a personal meaning to you or could be applied to a pertinent moment in your life. In fact, his song Osiyeza (The Crossing) was played at our wedding at the ceremony as my wife walked down the aisle. Sitting under the stars in the bush as a young guide and listening to the song Spirit of the Great Heart became the anthem of my career. No matter where I travelled to in the world after that, all I needed to do was to play that song and I would be immediately transported back to Africa's wild places. I cannot also help but get goose bumps when the song Impi plays over the stadium speakers in Cape Town as our national Rugby team takes to the field.
I was lucky enough to see Johnny Clegg perform live twice in Johannesburg. The power and energy of his music reverberated through you to a deep point in your body that evoked emotion and passion that I have rarely felt watching other artists. Perhaps it was also that it spurred in me an appreciation of my county's diversity, beauty, and the long journey it has undertaken and continues to take. As he played Scatterlings of Africa, everyone in the crowd from all walks of life were unified in a patriotic celebration. We were all dancing, we were all singing, we were all South African.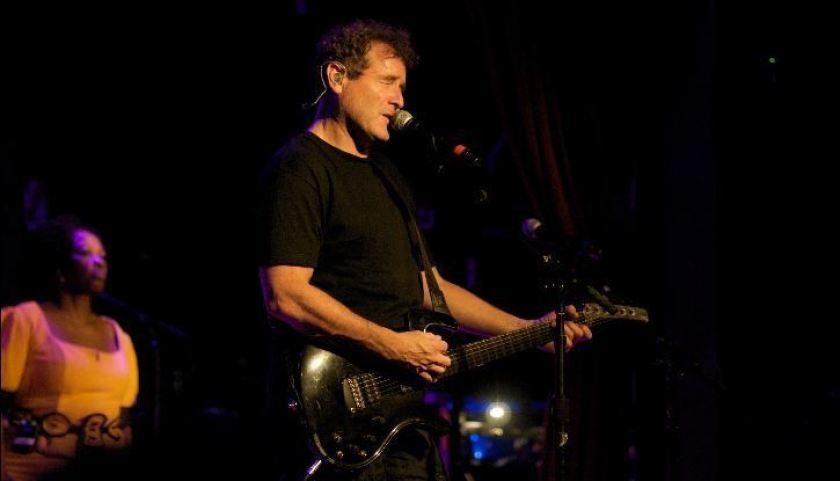 Image Credit: latimes.com