Just a quick note alerting you to the fact that Bruce Wallin's Stars of Southern Africa for the Robb Report is out. We were delighted to organise his trip, and equally delighted that it looks to have been a version of the soft adventure safari we tend to advocate: wild and comfortable.
Wallin's travels took him to Botswana's Okavango, to Zimbabwe's Lower Zambezi, and to Zambia's Liuwa Plain, where he was hosted by Duba Plains Camp, Matetsi River Lodge, and King Lewanika Lodge, respectively. The accommodations are all top drawer, and Wallin is especially fine at evoking their individual draws. For Duba Plains 'the only thing missing from the suite is a wall – which is why you might find a curious lapwing or lark flitting about your room.' &Beyond's Matetsi is 'deluxe compression chamber.' Something essential is captured, in just a line or two.
However, as he says of the lodges, 'comforting as they may be, such extravagances should never come at the expense of the true safari experience.' Each of these lodges is designed to anchor the experience of the wild in a way that allows them to be visited by people for whom perhaps this is a first-time safari, or who prefer the relative luxuries of the fixed camp over the more frontier mobile and fly-tent accommodations. They are basecamp in the truest sense of the word, and it is from here that guests are afforded the opportunity to explore wildernesses otherwise empty of humans.
From a conservation perspective, and as Wallin notes, whatever the delight of the lodge, its reason for being is the wilderness. Each of the lodges visited champions low volume, light footprint tourism, the sort that gives all and takes next to nothing away – except the experience and the photographs that will forever serve as reminder of the experience. The number of beds per thousands of hectare is extremely low, and as a result the wildernesses the lodges support remain wild.
Anyway, that's more than enough from me. Do have a read of Wallin's Stars of Southern Africa, and if there's anything that piques your interest, please get in touch.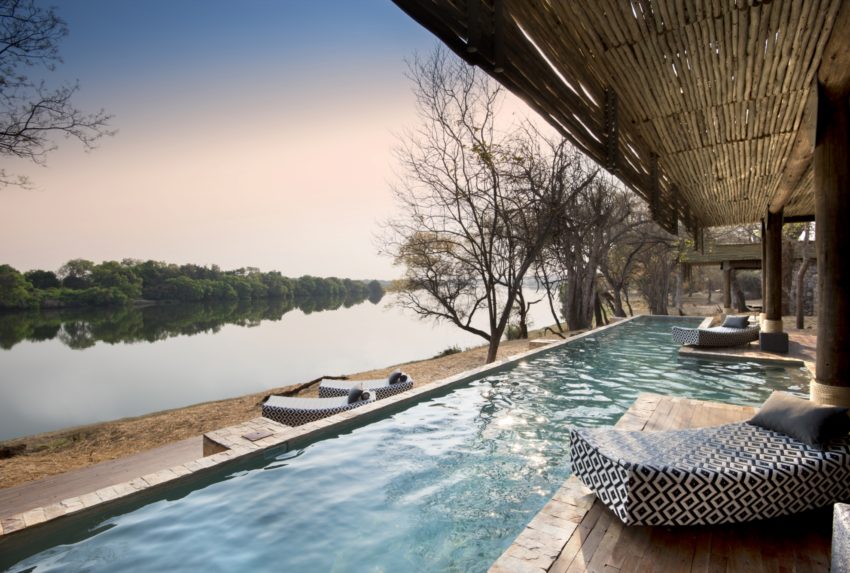 Photo credit for top imageWill Burrard-Lucas