In a reasonably recent piece for the Financial Times, Mike Carter ends his recount of a visit to the Hazda in Tanzania as follows: '… and I started to cry.'
I know Mike. We've arranged a number of his trips to Africa, and I've accompanied him to both Ethiopia and the Sudan. I think I know him well enough to say that while he is a good and deeply empathic man, he's not given to weeping. He knows the world and all it holds. However, there is something that he experienced during his visit that touched him, surprised him. It made him reflect not only his, but on all of our lives.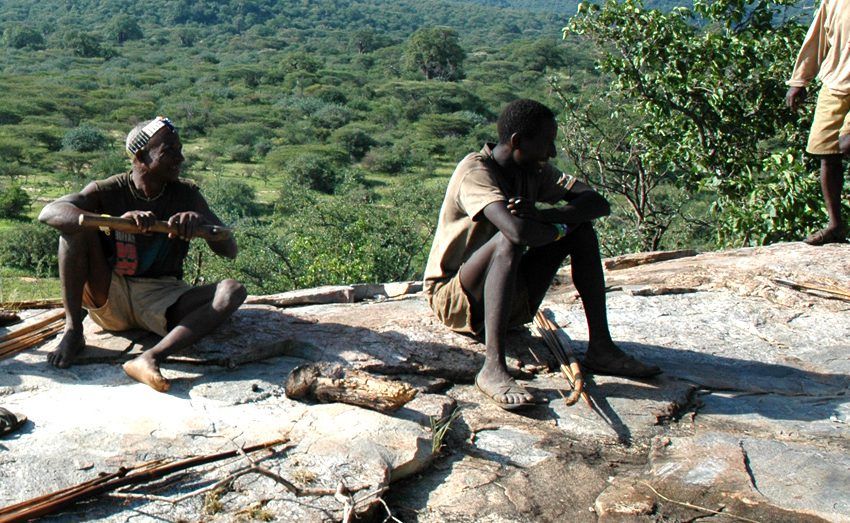 I'll leave you to read the article for yourself, but briefly he is guided into the world of the Hazda by Daudi Peterson, who has known Africa's last hunter-gathers since he was a boy, and by Mwapo, from whom he learned the rudimentary ropes of tracking and hunting, and through whom he was immersed in a way of living and doing that has remained, more or less, exactly as it was some 10,000 years ago.
That Mike's experience should have reduced so well-a-travelled man to tears speaks volumes, as does the fact that it is the Hazda who, through Daudi Peterson and others, initiated outsider contact, fearing nothing, preferring to share their world with us, a world, as Mike says, lived 'within the limits of the earth.' Do have a read of Mike's piece, and if you get the chance, go.