To begin at the beginning. Let me say this: Babylonstoren is extraordinary. It's not a hotel, at least not in the usual sense. Nor is it new or unheard of. In fact, it's been there in some form or other since the 1690's. Rather, it's one of a kind, a gem of a place, very European in feel with clean-style Cape Dutch architecture, but not so much that you ever feel that you're anywhere other than Africa. I went there with a friend, on my first trip to South Africa, during which as previously shared I was fortunate enough to (among other things) go shark cage diving.
Babylonstoren may well be surrounded by absolutely stunning landscapes, wide-open expanses of beautiful plains filled with vineyards in the foothills of the Drakenstein Mountains. However, like all really special places, its character comes from the people, who live and work here, and that's what make memories of a visit to Babylonstoren really stick with you. Everyone who works here is treated like an equal and with huge respect. Friendly, expert, knowledgeable, everyone at Babylonstoren feels like an owner. Like they have a stake in the place. It's like being looked after by the most wonderfully welcoming of families.
That's not to say that great thought hasn't been put into the design of the place. On the contrary:  the product of co-owner Karen Roos' keen eye for design (she's a former editor of Elle Decoration), the luxurious suites manage to be strikingly minimal yet truly welcoming. With lots of clean white surfaces, hints of wood textures and above all plenty of glass through which floods the gorgeous light from the plains. The beds and furniture are top-notch, too. Everything is tasteful, comfortable and truly in its place.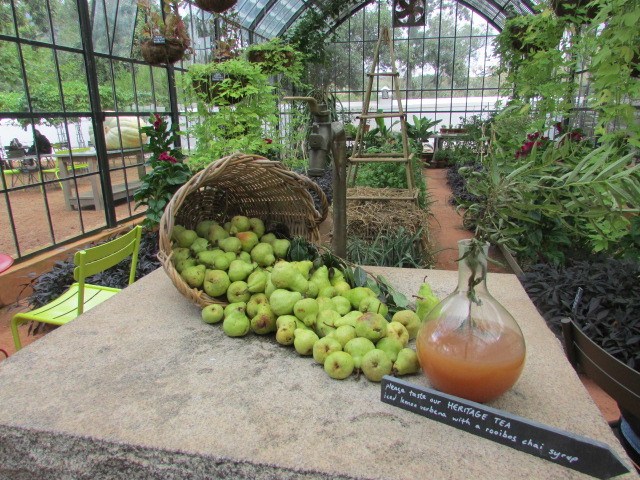 As I soon discovered, one of the main reasons that people visit Babylonstoren is its restaurant, Babel. What food! The roast beef fillets were the definition of smooth and for once melt-in-the-mouth didn't seem like a term of exaggeration; the flavour of the meat dwarfed any other fillet I've ever tried. It was served with oyster and shitake mushrooms and a Japenese-style mustard as well as charred beans from the garden. I know people say this all the time, but I think I ate my best meal ever at Babylonstoren.
Last, don't forget the gardens, which are out of this world, a wonderful mix of design and nature.  There are more than 300 kinds of plant grown in the garden, all edible and used in the restaurant, including a selection of berries and unusual vegetables; ducks, geese, chickens and other livestock wander these eight acres; and there's a prickly pear maze that's really worth a visit.
If you get the chance, go – and for more than one night!