If harmony and peace of mind are what you are looking for the Tesfa Ethiopian walking tour in Tigray is for you. Trekking in this very special part of the world offers a holistic sense of one's place in the universe. There is something immensely gratifying about the simple act of walking alongside one's fellow man/woman in a landscape that is biblical in both its scale and its history. Travelling in the traditional mode puts you in touch with yourself, your fellow creatures and your ancestors.  It's not only a way of getting closer to the real culture of the Ethiopian highlands – it can be a way of getting closer to oneself.
There are currently four sites – Shimbritty, Gohogot, Enaf and Erar – (with plans to extend towards Axum in the coming years) which can be combined in a range of order. We would suggest no less than 2 nights on a TESFA walk, 3 being ideal, and 4 a luxury but for the hardy of mind and body.
On average there are 4-6 hours of walking per day in your own group.  Donkeys carry all supplies and you are accompanied by a local guide.  With fewer people living in this remote area it is a genuine and intimate way of getting to know the inhabitants, customs and lifestyle of this part of the world. Accommodation is in local housing – Tigray's stone 'hidmos' – wherever you stop you will be made to feel enormously welcome, and well fed. Note that accommodation is Spartan so best manage your expectations.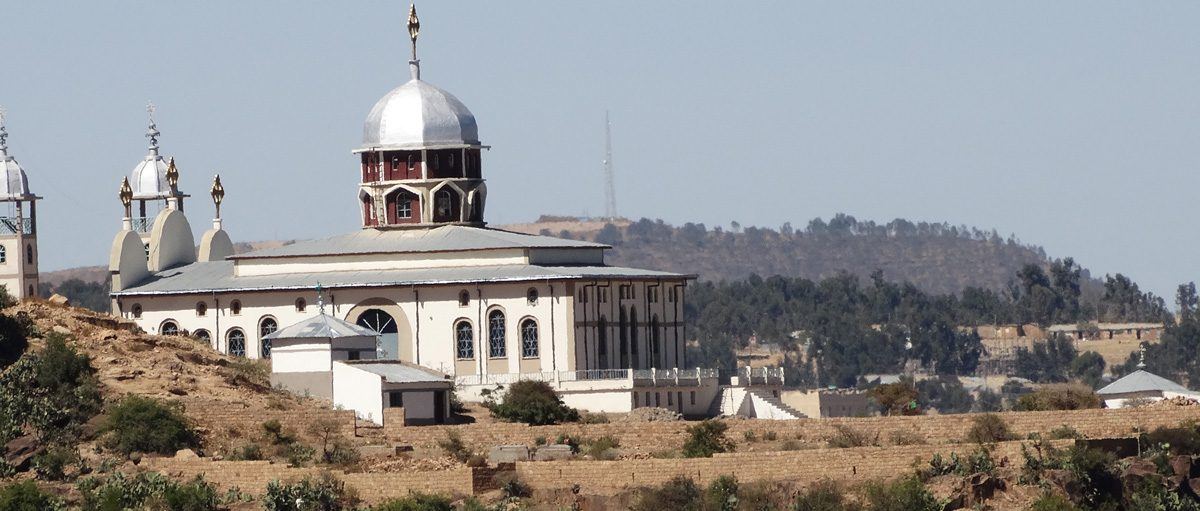 Along the trail there are churches hewn out of vast columns of rock. Often perched on high ledges overlooking the valley – their cave-like interiors decorated with painted frescoes – are well worth a visit, though please be aware that they take some getting to and certainly for the Tigray trek, which is more vertical and rocky than the plateau of the older Meket tour, walkers need to be fairly fit.
However, Tigray's well worth the extra effort. It's not just the stunning views and ancient sites that render this landscape so special. This is true community tourism, with tour operators in touch with the local way of life, the various hosts organised in cooperatives, and all members benefitting from your visit.
The region enjoys a temperate climate and is especially attractive after the rains, cool at night, best visited between October and March.