Frequently cited by returning guests as the highlight of their journey, the chance to explore the Okavango Delta alongside Abu Camp's elephant is both a humbling and an exceptional experience.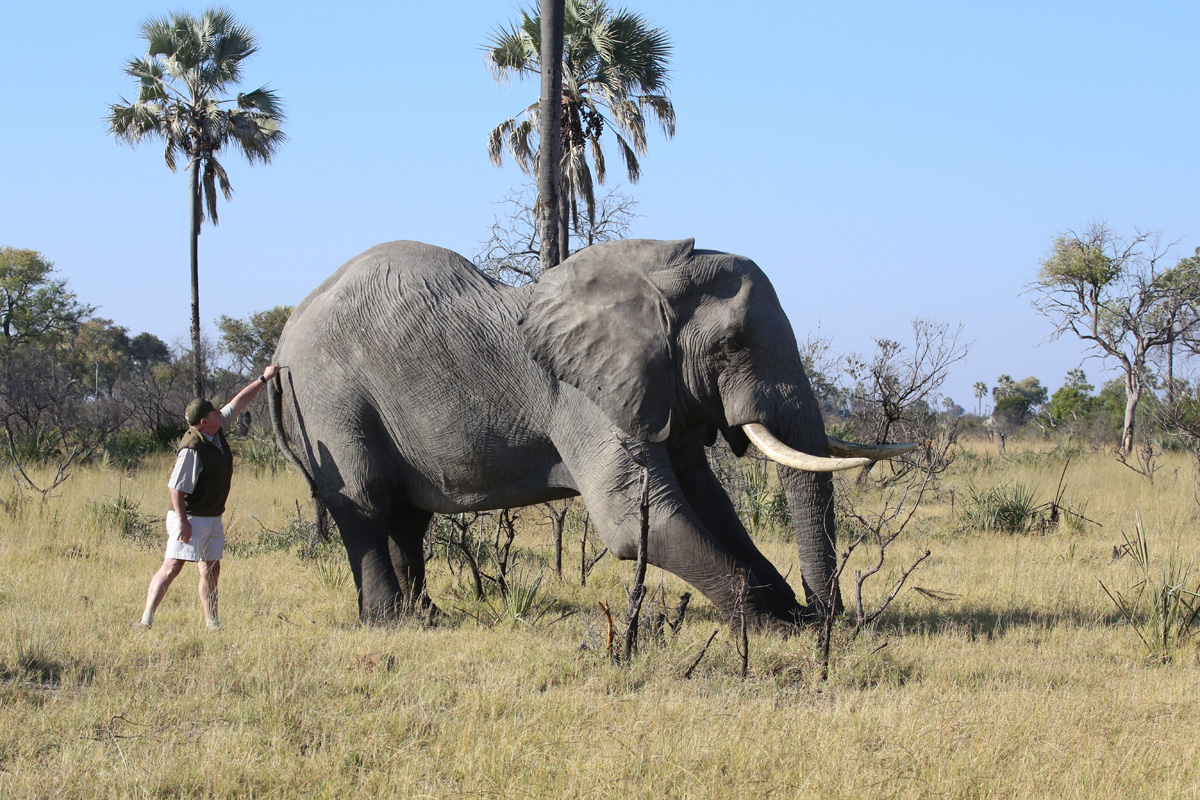 Based at Abu Elephant Camp, home to the Abu herd, your journey begins with getting to know the elephants, a process of familiarisation that includes participating in, or simply observing, a variety of activities, such as mud baths, training, veterinary care and conservation discussions. You are, in short, afforded a personal introduction to the world's largest land mammal: an extraordinary experience in itself.
Your experience will begin as soon as you feel comfortable interacting with the elephants. Accompanied by a guide and spotter, you will visit both the delta's channels and, depending on the season, its floodplains.