Unequivocally the finest place in all of Africa for whale-headed stork (more commonly referred to as the shoebill), Uganda is the specialist's first port of call when it comes to tracking and observing this extraordinary bird in its natural habitat.
Traditionally viewed by fishing communities, when seen at dawn, as a bad omen, the whale-headed stork's survival hangs in the balance, its future dovetailing with the kind of sustainable tourism we promote.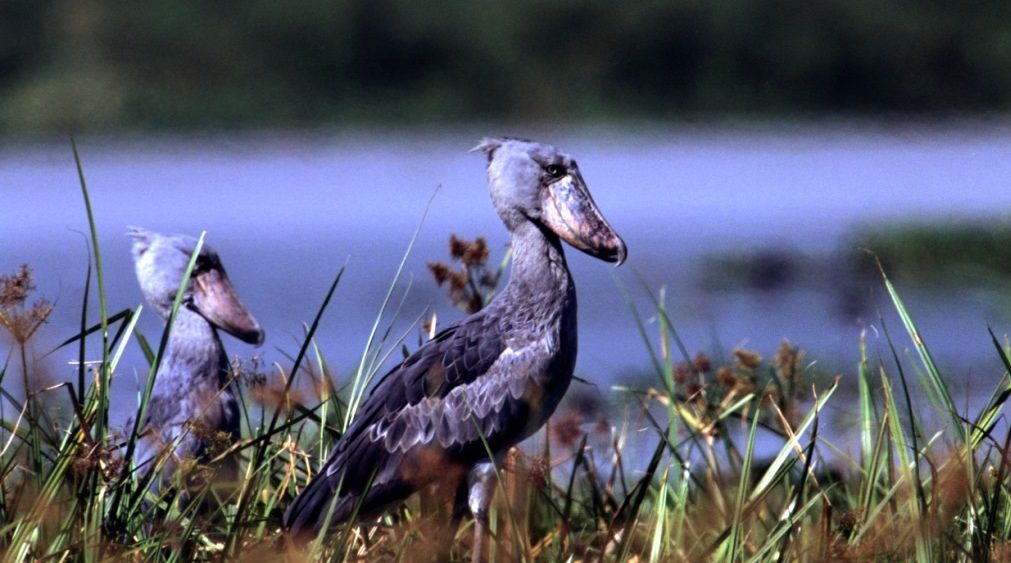 Your specialist journey into the swamps of Semliki, onto the flats at Lake Edward and along the shores of Lake Albert will include your own private guide and vehicle. You will be based out of one or more of the areas' very comfortable permanent lodges, while the more adventurous may take opportunity to fly camp for one or two nights, the whale-headed's nocturnal habits the better observed.