Parc National De Volcans (Volcanoes National Park) – part home to Rwanda's Virunga Mountains and possibly the best place in the world for mountain gorilla trekking – is Africa's oldest park and as such makes for an extraordinary experience. Tracking Rwanda's mountain gorilla remains one of the most moving, life changing experiences on our portfolio.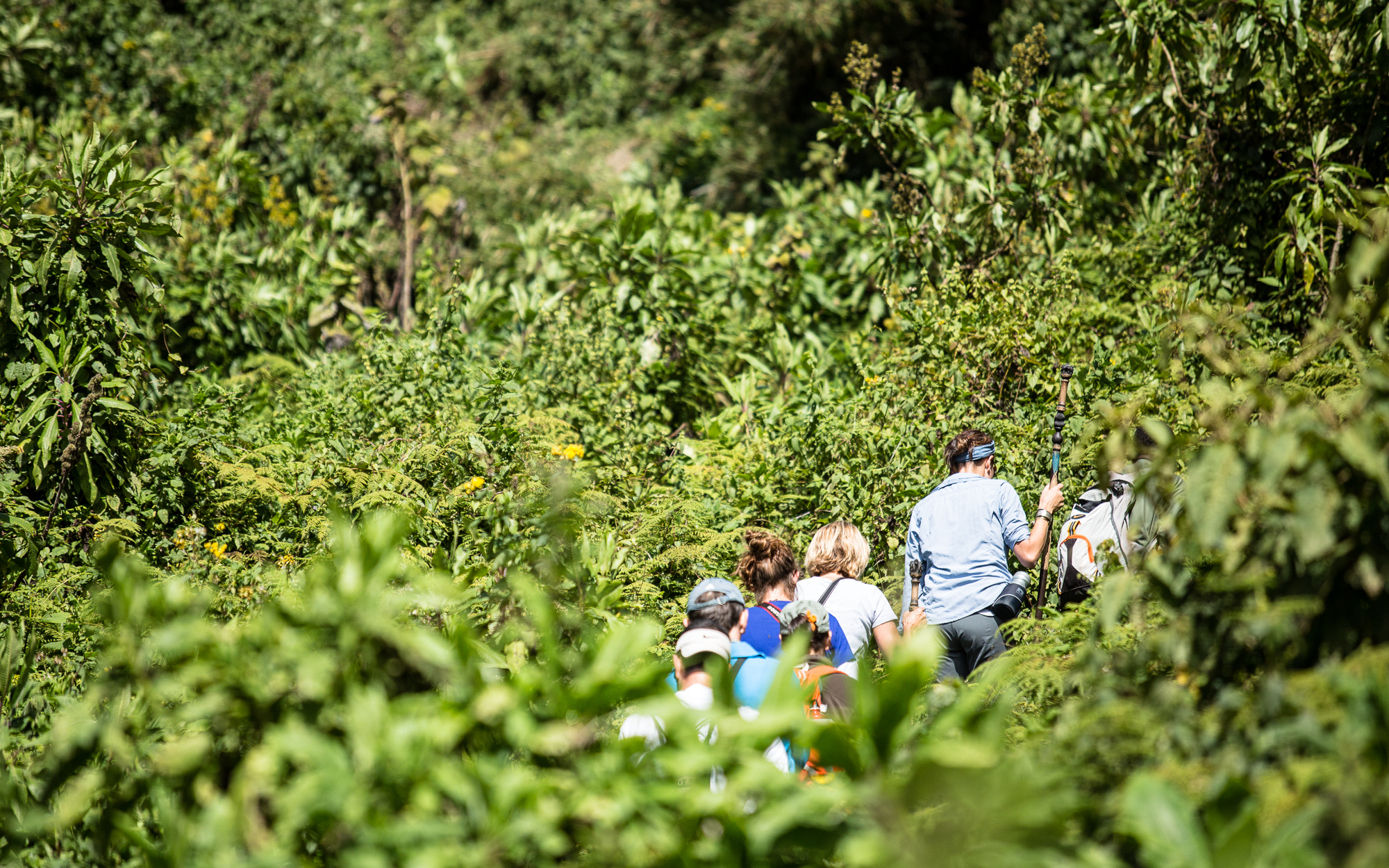 Requiring only that you are moderately fit and not carrying any airborne diseases, your gorilla trekking will begin early in the morning, following a substantial mountain busting breakfast, and can take anything from one to eight hours. Accompanied by gorilla guide, an armed ranger and, should you wish, porters, you will – in accordance with park regulations – spend an hour in the company of the gorillas.
Accommodation in the park varies from your basic board and breakfast to the luxurious likes of Virunga Lodge. As well as tracking gorilla, you will on the way have the opportunity to experience Parc de Volcan's many species of bird, forest hog, the rare buffalo, spotted hyena and golden monkey. A very special journey. This is a special journey that provides on of the most exhilarating experiences of one's life and offers lasting memories to be treasured.
In early 2017 the Rwandan government doubled the cost of gorilla trekking permits from $750 to $1,500 in a move which initially proved to be controversial and was met with dismay within the tourism sector. However, the move was part of an attempt to provide greater benefit to the local economy, while limiting the amount of tourism into the region.
Rwanda is home to more than 60% of the World's mountain gorilla and the country has managed to slightly increase this number in recent years, despite well-documented difficulties faced. Therefore, it should be viewed as a symbol of success and the attempts to limit mass tourism to the region is an ethos that Journeys By Design supports.