An exceptional safari through the highlands of Ethiopia
This Platinum experience in Ethiopia unlocks the hitherto inaccessible valleys and plateaus of the northern highland massif. The journey is conducted in your own private helicopter, which stays with you throughout, with carefully positioned vehicles (and drums of fuel!) to support the flying. We will land in areas where fewer people will have visited than stood on the surface of the moon.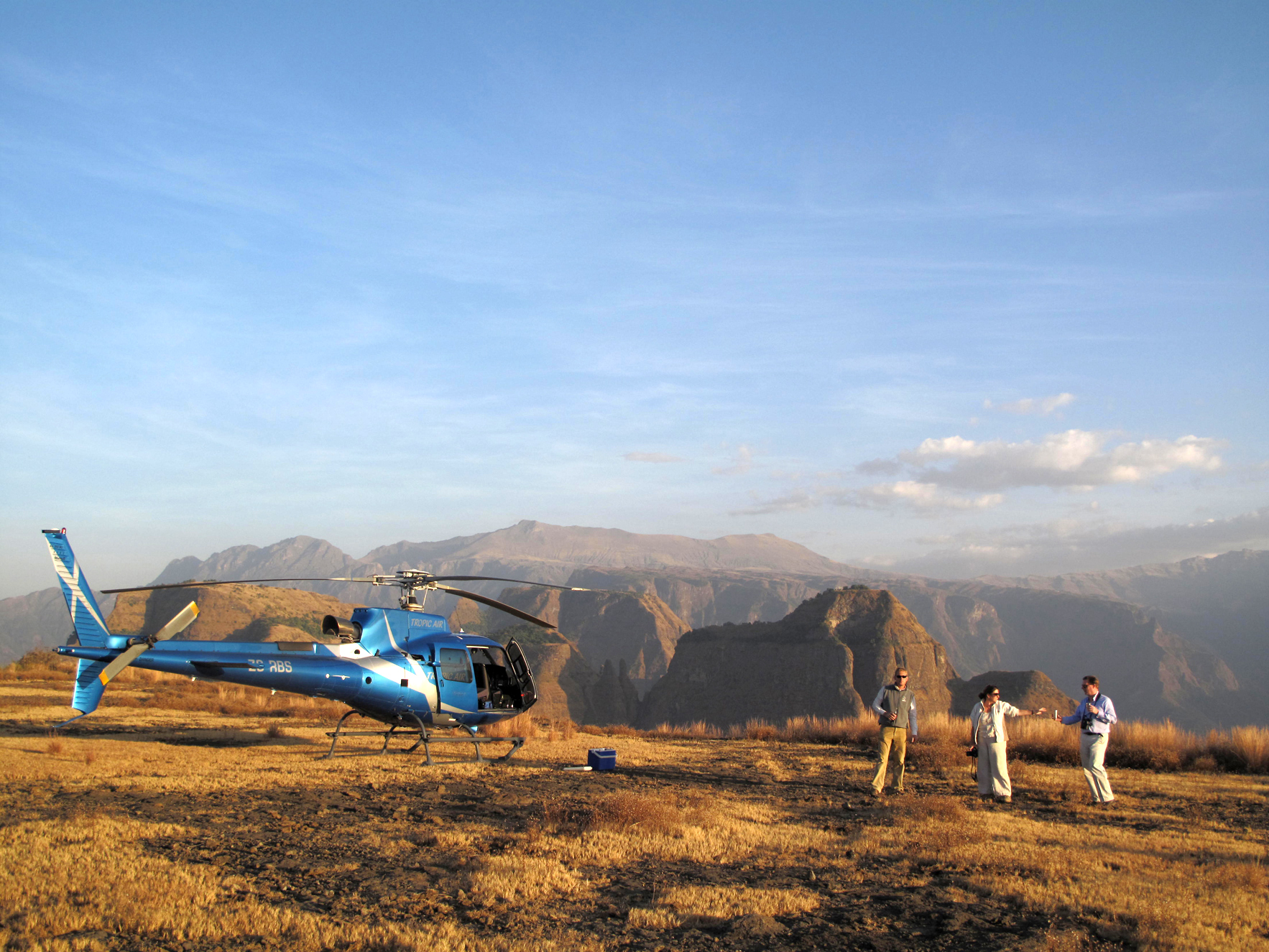 The helicopter journey will incorporate the endemic Gelada Baboon of the Simien Mountains, the salt pans of the Danakil, the obelisks and church of St Mary in Axum, and rock and cave churches of Gheralta and Lalibela. You have the option to extend the safari into northern Kenya if you wish as the helicopter makes its return home past Lake Turkana and down the Kenyan Rift Valley.