Possibly the harshest, most beautiful terrain on our portfolio, if you could pick any country in Africa to see from air, then Namibia's the perfect destination, particularly if seen from helicopter.
Your journey along the Skeleton Coast, to the giant dunes of Sossusvlei and into the vast desert interiors will begin on the Angolan border, where your helicopter will track the Kunene River to the Atlantic, trace the coast's shockingly dry habitat and stop off at some of Namibia's finest luxury desert lodges.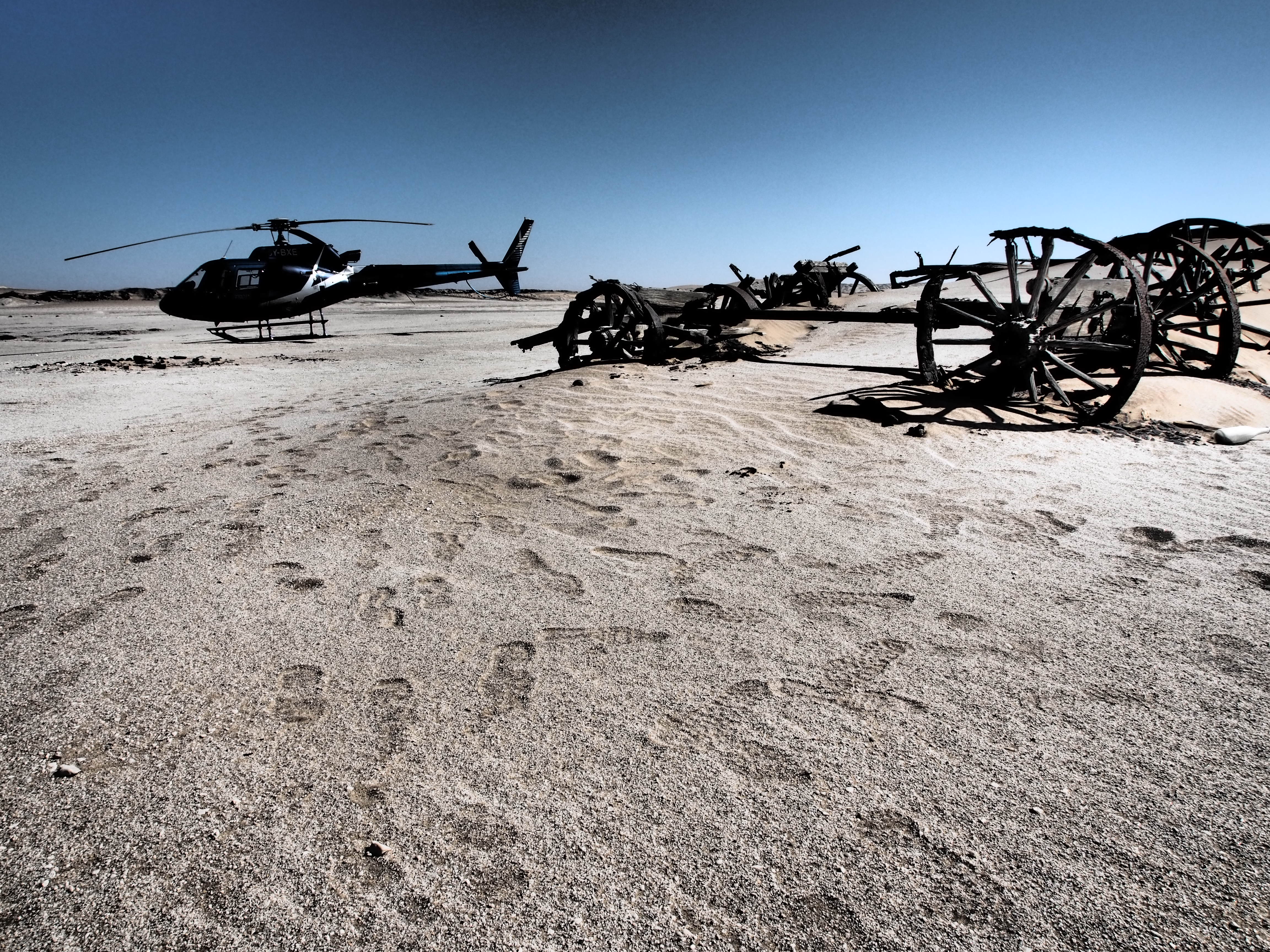 Along the way you will experience the extraordinary Epupa Falls, the relatively inaccessible Marienfluss Valley, the Himba of Kaokaland, the world's largest dunes and the conservational brilliance of the NamibRand.
Both the trip of a life time and life changing, your Namibia by helicopter journey offers the best of many worlds: privacy, flexibility, a huge range of habitats, the country's wildlife and the chance to meet some of Namibia's traditional cultures.