No doubt one of the hardiest journeys on offer, the 280 km trip by camel across the Bayuda Desert is designed to take you back in time, and so into the world of the nomad, for whom the camel has always been the only means of travel in this one of the world's harshest environments.
Your journey will take you through a range of desert environments, including acacia forest, savannah, sand fields and rocky outcrops, the remains of prehistoric volcanic activity. A journey as much into history and culture as it is a wilderness untouched by the motorcar, you will be following ancient nomadic trade routes, ones that will variously take you across the Nile at Karima and Jebel Barkal, to the Pyramids of Old Meroe, the temples at Musawwarat-al-Sufra and along routes still used by the area's nomadic pastoralists.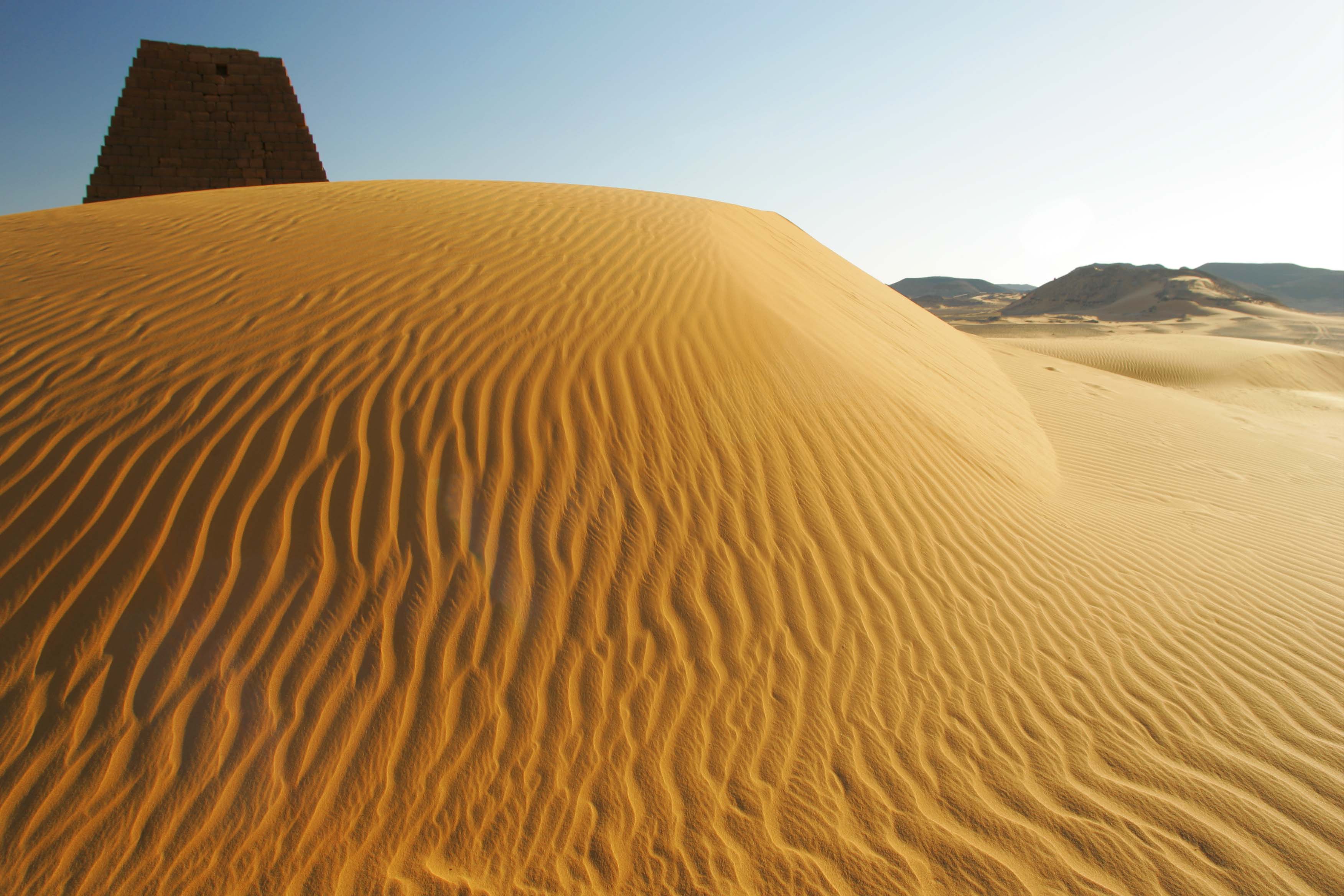 Travelling – by camel or by foot – at about 30 kilometres a day, unsupported, carrying your bedding, equipment and enough food and water to last two weeks, and guided by Michael Asher, explorer, writer and one of Sudan's leading desert guides, you will stay in tented accommodation en-route.
Camels across the Bayuda: it's an extraordinary adventure.