Situated on the Zimbabwean bank of the Zambezi River, Victoria Falls River Lodge's two private villas enjoy a premium setting within the Zambezi National Park, close enough to the falls to view the mist of Victoria Falls, which is also known as Mosi-oa-tunya — the smoke that thunders.
Overview
The private villas at Victoria Falls River Lodge are part of a property consisting of 18 luxury tents and treehouses plus a gift shop, spa, restaurant and fitness centre. However, the jewel in the lodge's crown is its two private villas, Hippo Creek and Rapids View. The interiors are rustic yet sumptuous, and both villas have spectacular views of the Zambezi. WiFi is available throughout.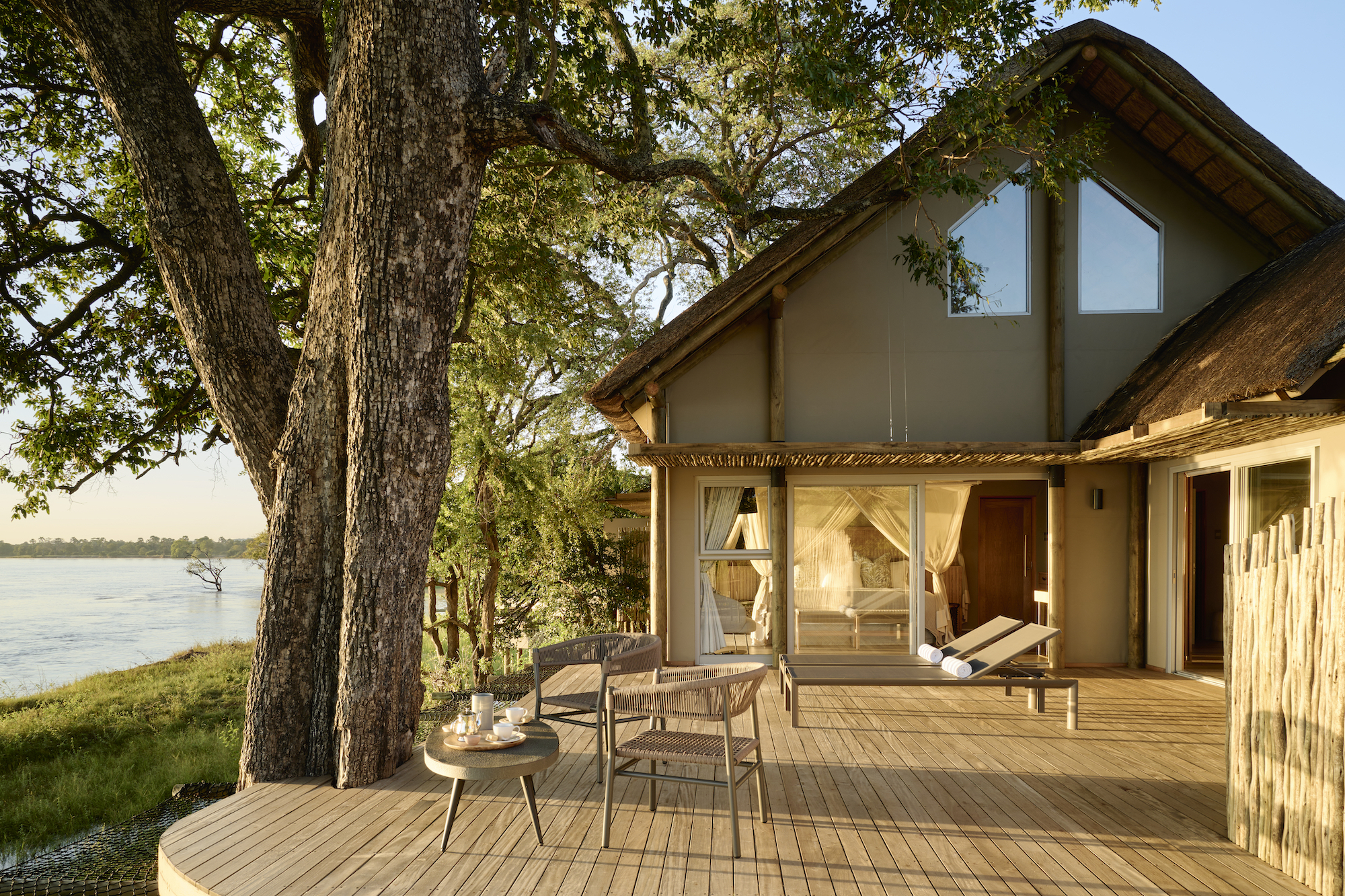 Food & service
Hippo Creek has a specialist chef kitchen catering specifically to guests' culinary interests, while a personal butler is provided with Rapids View. The cuisine is fine dining centred around southern African flavours. The lodge is rightly proud of its dishes, which are always served to exceptional standards.
Activities
The lodge offers guided tours of the legendary Victoria Falls. Various safaris and birdwatching trips within the National Park are also available, as is boating the Zambezi at either sunrise or sunset. The lodge can also arrange additional excursions for the more adventurous, such as bungee jumping, white water rafting, or helicopter flights over the falls. The historic towns of Victoria Falls and Livingstonia are also well worth exploring with experienced tour guides.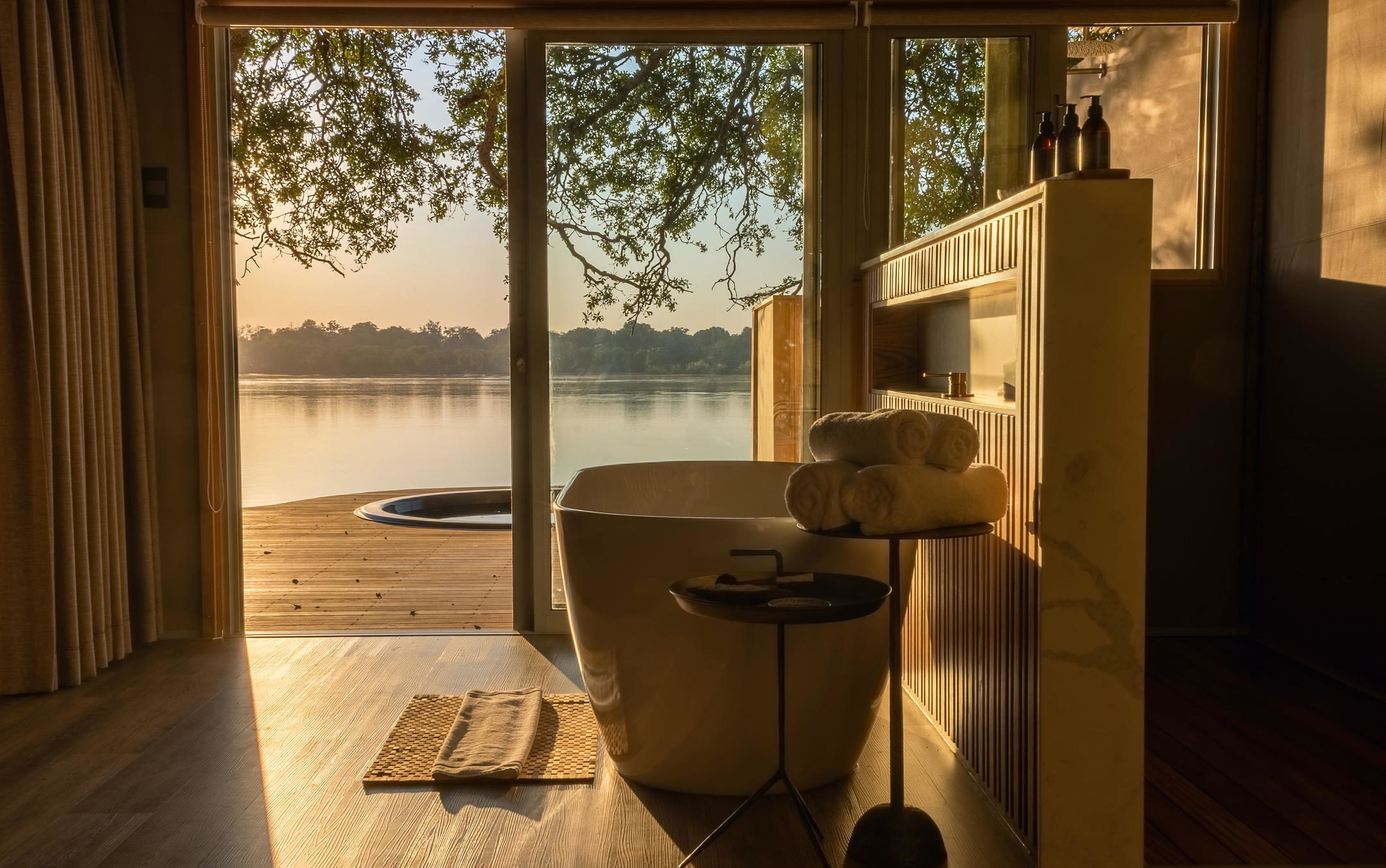 Impact
Community
The lodge has funded the creation of the Zambezi Crescent Preschool, providing free education to local children aged 3 – 5. The initiative ensures children receive preschool learning while providing parents with the time to work.
Conservation
The Victoria Falls Anti-Poaching Unit (VFAPU) is a non-profit organisation that the lodge funds to prevent poaching of the park's wildlife.