Tembo Plains Camp is a luxury camp situated in dense riverine forest on the Zambezi River in Sapi Reserve, a 120,000-hectare concession neighbouring Mana Pools National Park, together with which it constitutes a UNESCO World Heritage Site and the heart of the Middle-Zambezi Biosphere Reserve.
Overview
Like its sister-facility Sapi Explorer's Camp, Tembo Plains is suffused with classic explorer atmosphere. But here luxury is found not in small touches but rather in every detail, as is suggested by the camp's affiliation with the prestigious Relais and Chateaux, an exclusive international association of luxury hotels and restaurants of which Tembo Plains is the only Zimbabwean member. Throughout the construction combines built a
nd tented elements, with the resulting décor a distinctive mix of stone, dark wood, and canvas. A luxurious dining and bar area opens onto a large wooden deck that was constructed around the trees that still protrude through it and features loungers and a plunge pool.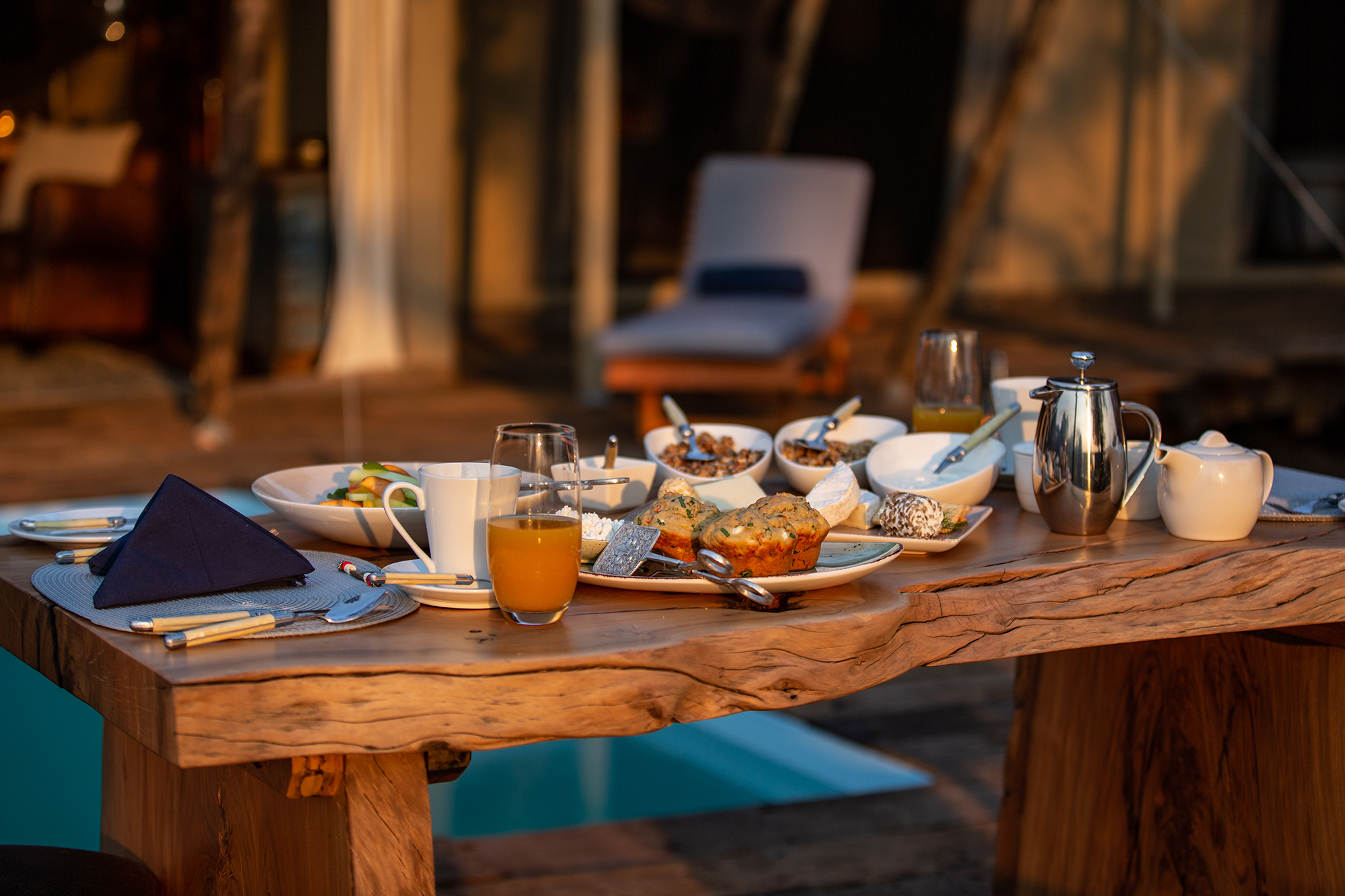 Food & service
Great Plains have spared no expense to ensure that this truly is a luxury, exclusive experience. There is what they call an 'interactive 5-star kitchen' and a well-stocked wine cellar. Service is friendly and meticulous.
Rooms
Tembo Plains Camp accommodates a maximum of 12 guests across five tents, four that sleep two and a family tent that is recommended for two couples or a single family – Great Plains recommends the Sapi experience for children aged six and older. Across all accommodations there are private indoor lounge areas, swimming pools, and verandahs with exercise bikes. Each has indoor and outdoor showers and expansive bathroom facilities (handmade artisanal bathtubs, luxury toiletries, double vanities), and throughout the standards of a high-end designer hotel are maintained in combination with an authentic sense of local culture and traditions. All rooms also feature good Wi-Fi and come equipped with a professional Canon camera and Leica or Swarovski binoculars.
Activities
Activities here revolve around the natural wonders of Sapi Reserve and Mana Pools, which can be experienced by 4×4 safaris, guided walks or canoe and boat expeditions. This is excellent birding country, and other wildlife includes elephant, lion, zebra, leopard and much else besides.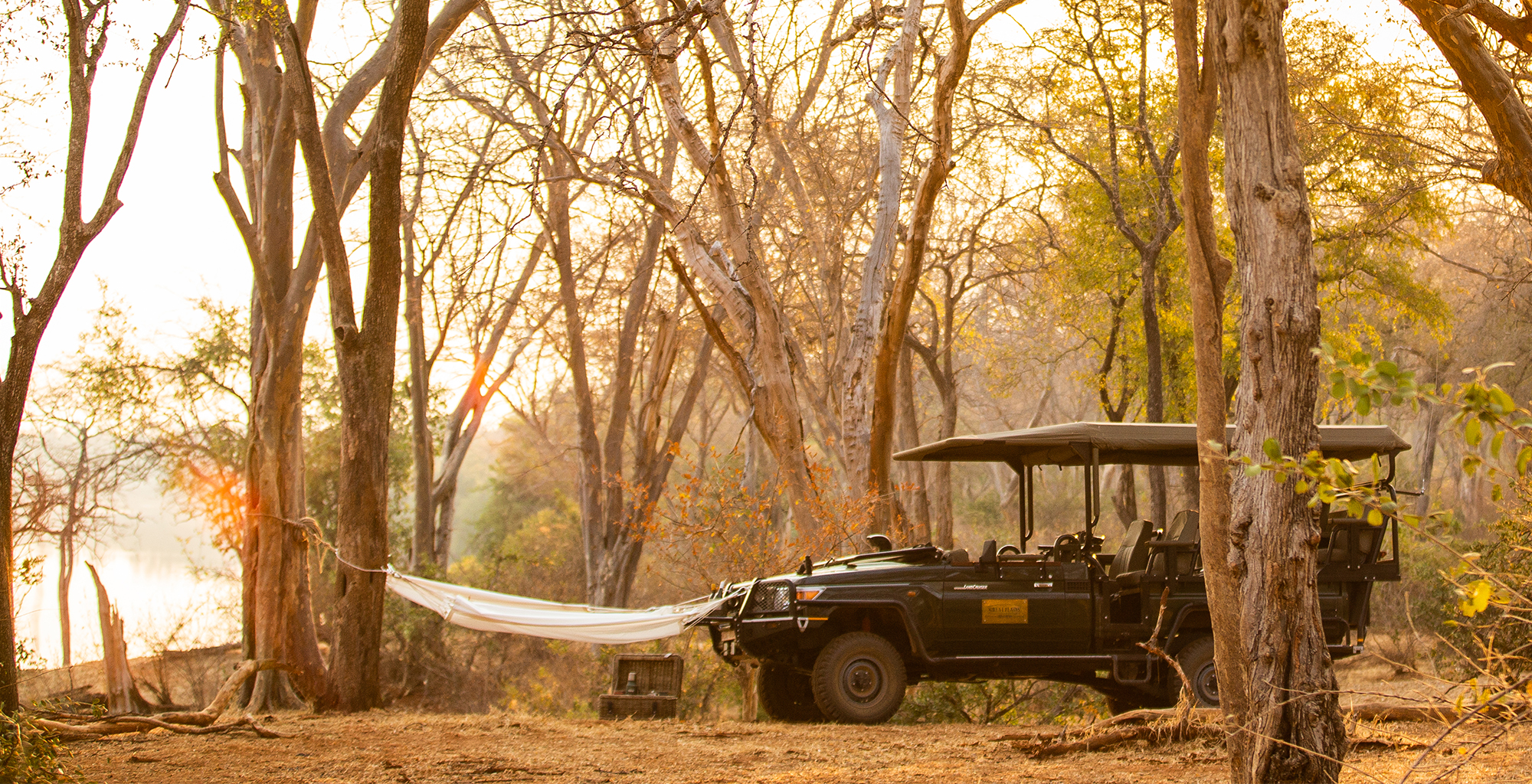 Impact
Great Plains have a strong record of considerate and low-impact operations that take into account the needs of the natural environment and its inhabitants alike – non-human and human. Visitors to Sapi Reserve, which Great Plains rescued by transforming it from a hunting concession to one devoted exclusively to photography, can be assured their trip will only be a benefit to the area.