Sapi Explorer's Camp sits surrounded by lush forest on the Zambezi River and offers exclusive access to the 120,000-hectare Sapi Reserve, which along with adjacent Mana Pools constitutes a UNESCO World Heritage Site and the heart of the Middle-Zambezi Biosphere Reserve.
Overview
A camp in the classic safari style, Sapi offers an exclusive experience revolving around a peak-roofed communal tent whose one open side looks out onto the river, forest, and distant hills outside. A lamp-lit lounge area features traditional rugs and comfortable sofas, and next to it a large round wooden dinner-table sits beneath a chandelier that adds a touch of luxury to proceedings at mealtimes. Just outside there is a charming bar on a fold-out table, as well as scattered lamps for atmosphere and a fire-pit around which to gather in the warm evenings for discussion of the day's events.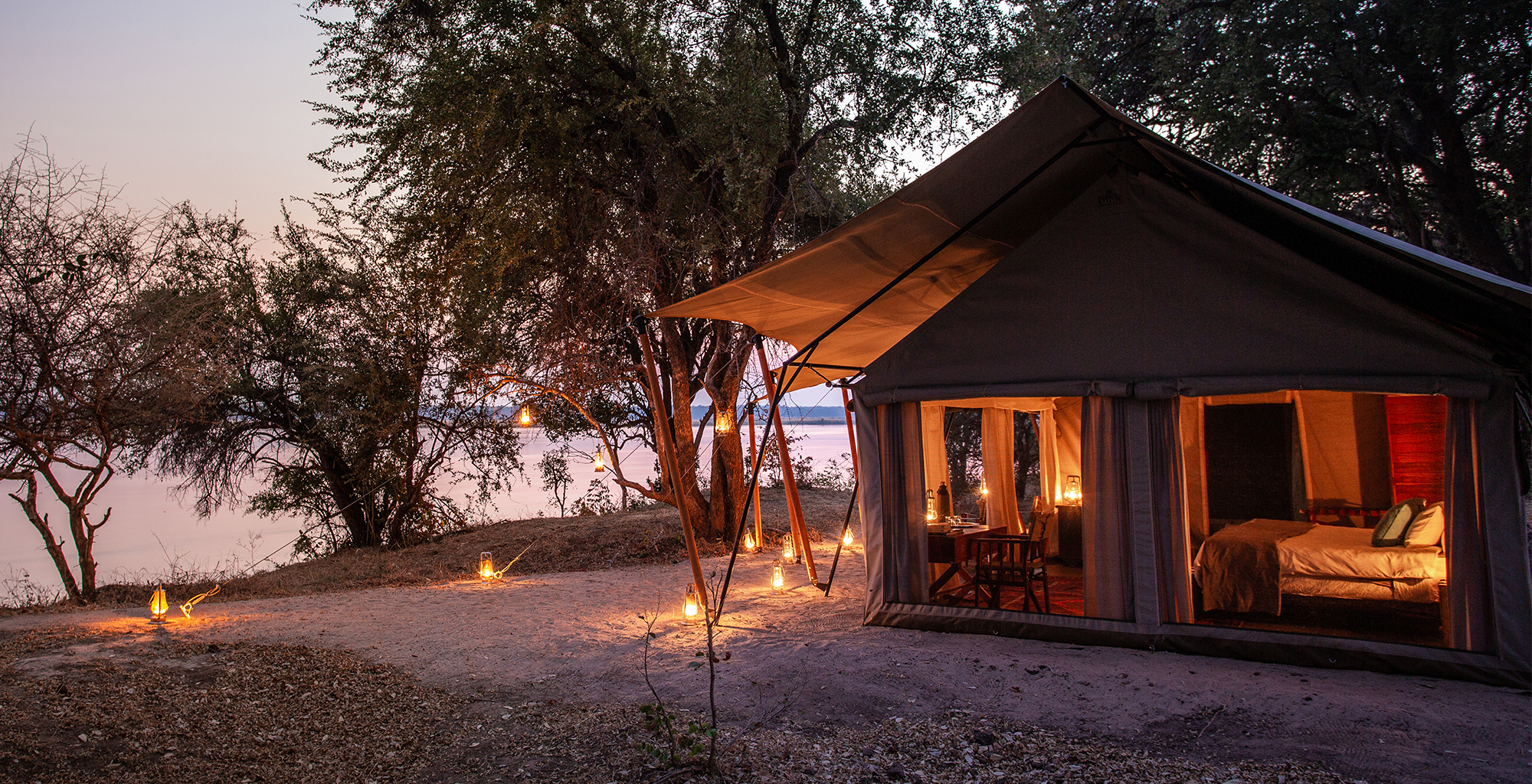 Food & service
Owner-managers Great Plains are known for their thoughtful, expert, and welcoming approach, which is very much in evidence at Sapi Explorer's Camp. Service is attentive and friendly, and the menus are an expertly prepared and adaptable combination of local and international cuisines.
Rooms
Sapi Explorer's Camp accommodates a maximum of 12 guests across five tents, four that sleep two and a family tent that sleeps four – Great Plains recommends Sapi for children aged six and older. Each tent features an en-suite shower and flush toilet, and the décor carries over the authentic-safari-with-a-touch-of-luxury approach from the shared areas: large and comfortable wooden beds with reading lamps on bedside tables, attractive traditional rugs, roll-up canvas sides that look out over river-views, as well as a writing desk and outdoor tables and chairs.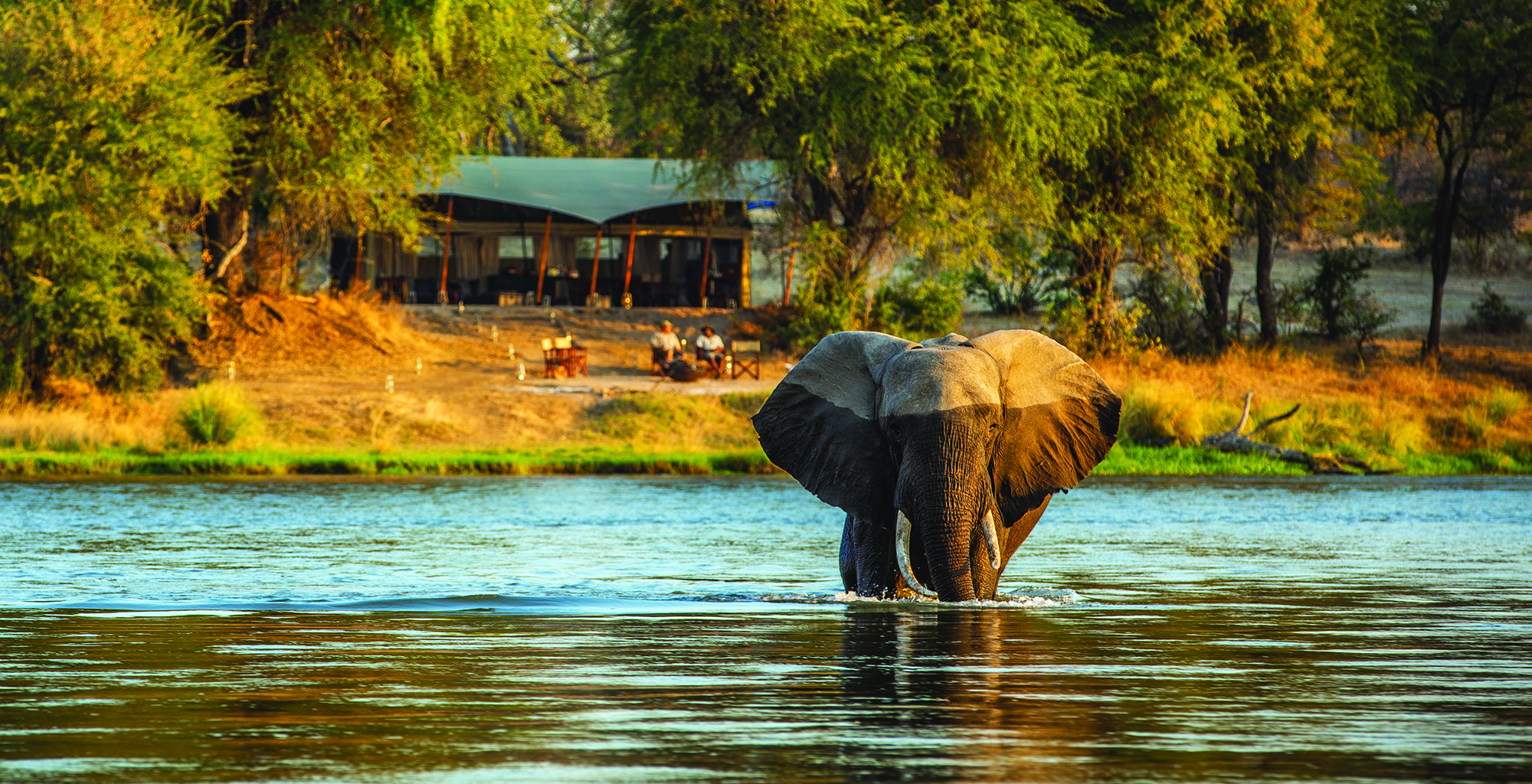 Activities
Activities here revolve around the natural wonders of Sapi Reserve and Mana Pools, which can be experienced by 4×4 safaris, guided walks or canoe and boat expeditions. This is excellent birding country, and other wildlife includes elephant, lion, zebra, leopard and much else besides.
Impact
Great Plains have a strong record of considerate and low-impact operations that take into account the needs of the natural environment and its inhabitants alike – non-human and human. Visitors to Sapi Reserve, which Great Plains rescued by transforming it from a hunting concession to one devoted exclusively to photography, can be assured their trip will only be a benefit to the area.