Located along the Zambezi River, in Zimbabwe's Mana Pools National Park, Zambezi Expeditions is a fine luxury mobile camp.
Overview
Recently refurbished, and ran by the widely respected African Bush Camps, the camp consists of 6 en suite Meru-style bedrooms and a mess tent, which has both dining and seating areas. Constructed prior to guests' arrival, and often positioned on the Zambezi's banks, the camp is prone to attracting visiting elephants and hippos, who freely wander through at will, and give the accommodation a genuine sense of adventure.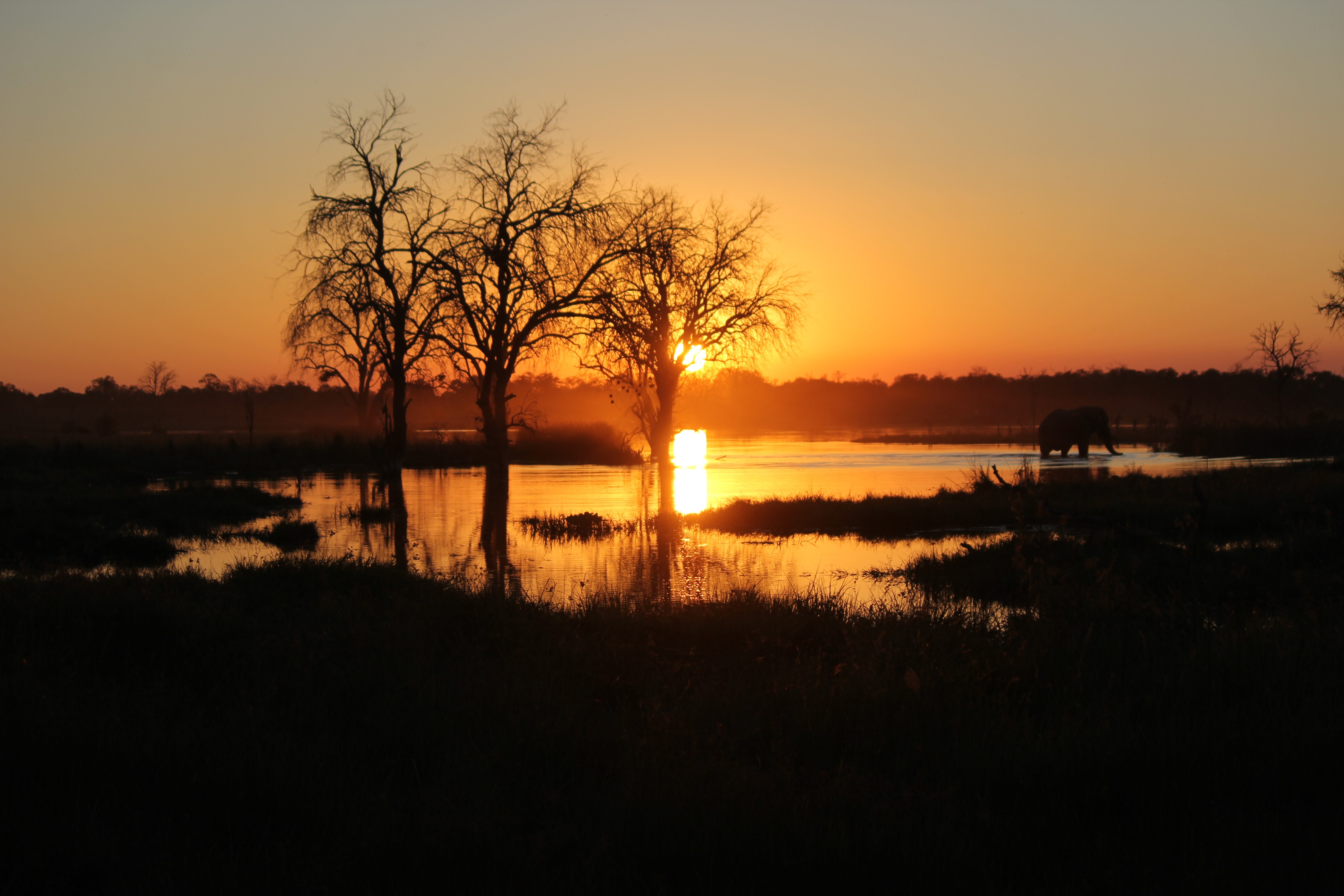 The camp's social areas – aided by a portable bar – can vary day to day, although in the case of bad weather the lofty communal tent, populated by generously sized sofas, is a welcome retreat. Battery-charging facilities and generator power are available in main area for guests to use.
Food & service
Delicious meals are freshly prepared in the bush kitchen, and the quality of service befits a much more permanent camp. Watch out for the themed 'local night', which treats guests to a giant braai and traditional dancing. Meals are served in the mess tent's dining area, which overlooks the Zambezi, and food allergies and intolerances are extremely well catered for.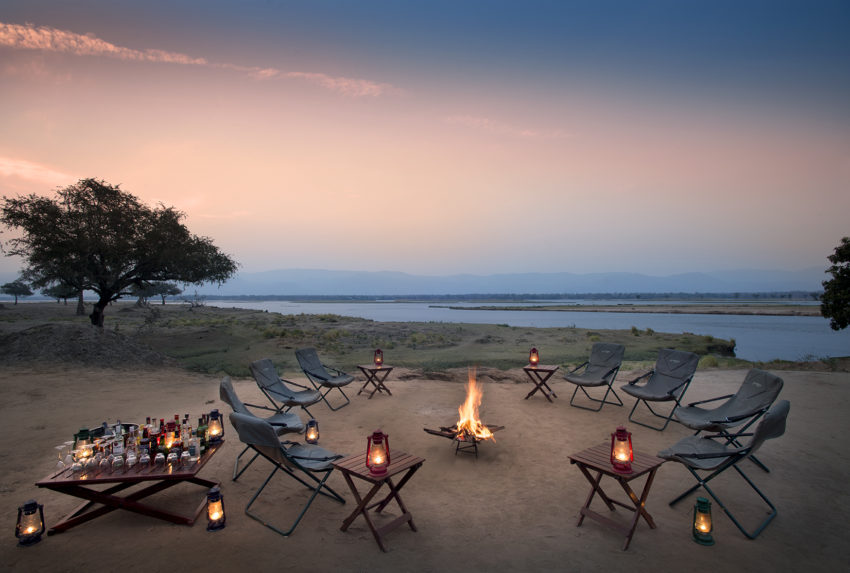 Rooms
The tents are mainly characterised by the beautiful (and comfortable) twin/double beds and a section of wooden furniture, such as the foldable bedside tables. The bathrooms – bucket shower, flushing toilet – are perfectly functional. Guests also have their own private outdoor space with two chairs, which is ideal for peacefully observing the Zambezi's stunning vistas.
Activities
Activities at Zambezi Expeditions include wildlife drives, guided walks, and canoeing. An emphasis is placed on fishing, for which the Zambezi is renowned. Please note: The camp is not recommended for children under 7 years.