Perched on a rocky outcrop above the Save River on the north eastern boundary of Gonarezhou National Park in Zimbabwe, Chilo Gorge offers spectacular views of animals in their natural habitat.
Overview
As well as the main lodge and its 10 sleeping lodges, Chilo Gorge also comes with a self-catering camp Nhambo. The main lodge is a large two level building, built from timber and stone and housed under a large thatch roof to keep the internal areas cool during the heat of the day. Inside is a lounge, library, bar and dining room, all surrounded by beautiful gardens. The views from the lodge are spectacular, as the Save River draws animals in to drink. At the front of the lodge is a large outdoor pool, and the patio makes a great place for dinner under the stars.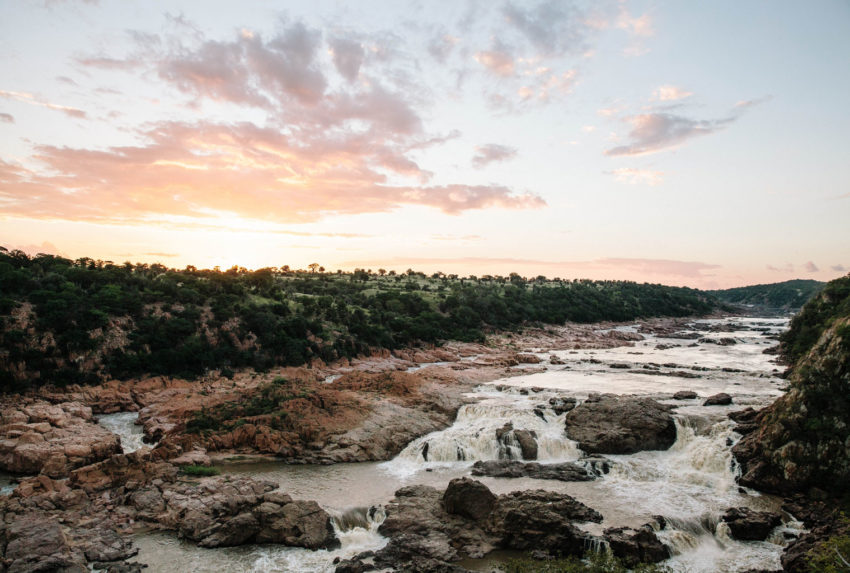 Food & service
Food is homely and comforting at Chilo Gorge, using plenty of fresh, local ingredients with a full bar including cocktails on offer. The dining area has views across the river, and is lit with candles in the evening.
Rooms
There are ten chalet rooms or lodges at Chilo Gorge, each with a lovely private balcony with a river view. The all-inclusive luxury rooms sleep two, with an en suite bathroom and complimentary toiletries. A private balcony and seating area offer views over the river. All rooms are furnished in a local Shangaan style and equipped with mosquito netting, tea and coffee making facilities, a safe and a mini-bar. An option for families is the two luxury rooms with an extended interconnecting balcony.
Meanwhile, Nhambo offers a self-catering option, also with spectacular views. Each lodge at Nhambo sleeps two with an en suite bathroom and private balcony, with a shared kitchen, dining area, and braai area, as well as a plunge pool. The family lodge at Nhambo sleeps up to six and is spacious and private with its own kitchen, garden and two bathrooms. Children are welcome, but please note the lodge is perched on a cliff and there is a large, outdoor swimming pool.
Activities
An excellent team of guides, led by senior guide and Chilo Gorge founding father, Clive Stockil offer game drives and walks, usually taken within Gonarezhou National Park and including trips to visit the Chilojo Cliffs.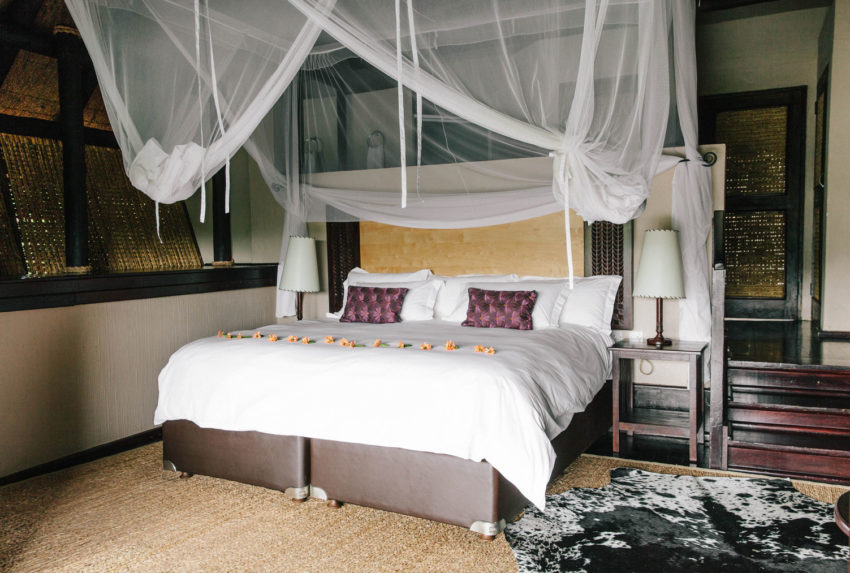 Impact
Conservation
Sustainability and conservation are central to Chilo Gorge Safari Lodge. The first CAMPFIRE programme (Communal Areas Management Programme for Indigenous Resources) in Zimbabwe was started here, with its principles since replicated across Africa and the rest of the world.
The park works closely with the Gonarezhou Conservation Trust on all matters related to the maintenance, protection and development of the Gonarezhou National Park, including monitoring wildlife and counteracting potential poaching situations.
Additionally, Chilo Gorge is the private partner in a Public-Private-Community-Partnership which is in the later stages of developing a wildlife concession on community land. This is expected to open by 2019 and is currently named the Jamanda Wilderness Area.
Commerce
95% of Chilo Gorge's staff are from the local community. The lodge's gift shop sells locally made beading and craftwork, and the Jamanda project will bring even more job opportunities to the region.
Community
Guests are charged a 'Community Levy', 100% of which goes to local programmes. The Mahenye Community Trust raises money and has recently donated to projects that have improved facilities at both the Mahenye Primary and Secondary schools and provided sponsorships to gifted local students.