Located in Zimbabwe's Hwange National Park, adjacent to Kennedy Vlei, Somalisa Expeditions is a fine eco-friendly tented camp.  
Overview 
Opened in 2017, Somalisa Expeditions, formerly Somalisa Camp, places a much firmer emphasis on traditional luxury than its previous incarnation. Consisting of 6 en suite Serengeti-style tents, a main decking area, which splits into a longue – comfortable sofas, throws and wicker chairs – and dining room, a small infinity pool (which often attracts nearby elephants), a bar, and a fireplace, the camp's renovation has been meticulously executed.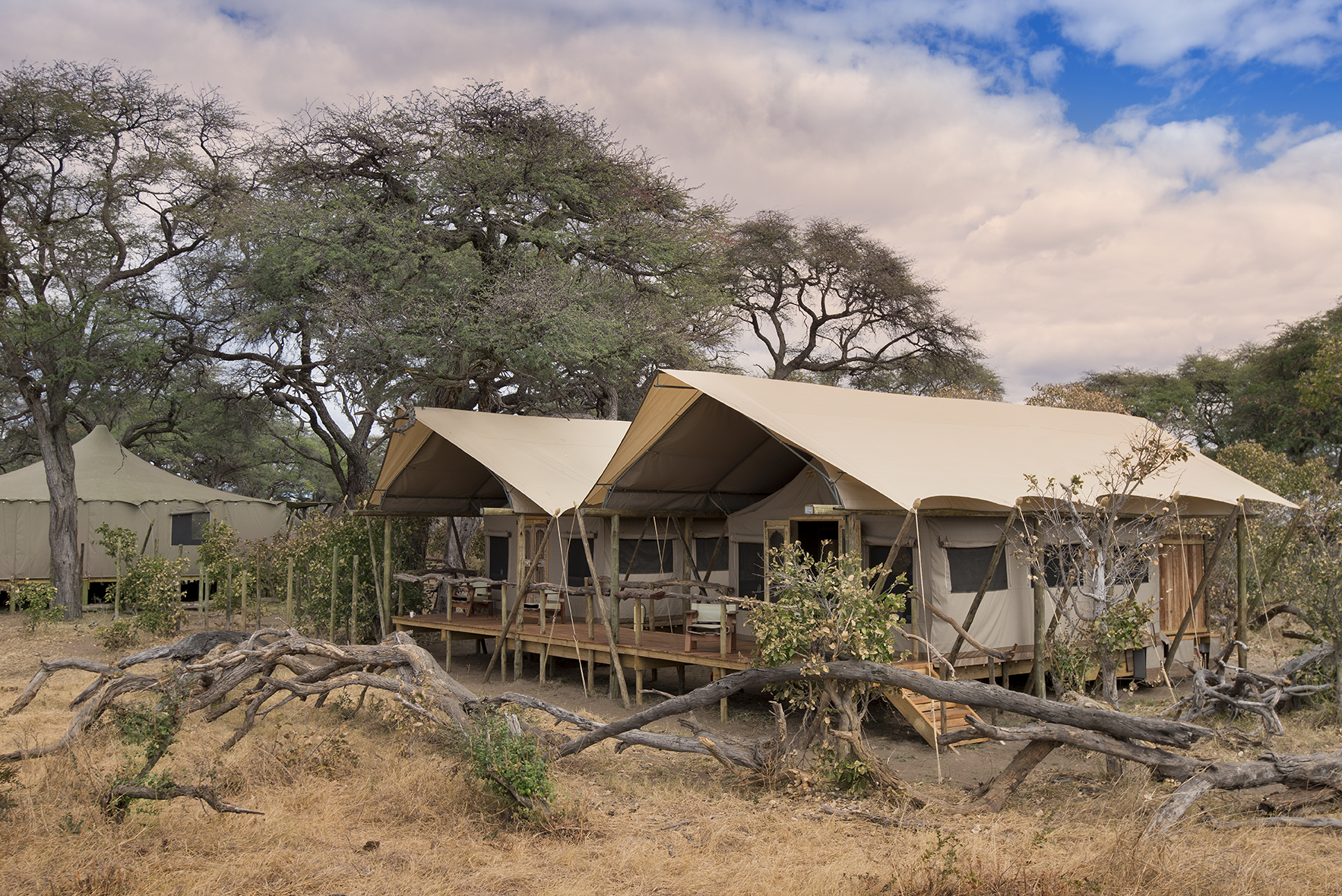 Food & service
Much is made by returning guests of the food, which is delicious and plentiful. The the steak and pork chop brai's especially good. The service is – from chef to guides – attentive and amicable. Little touches, such as guests being woken in the morning with tea and coffee bought to their tent, add to the charming atmosphere.
Rooms  
The rooms, which overlook the vlei, are characterised by twin/double beds and minimalistic pieces of furniture, including a desk and fan. The en suite bathrooms – flush toilets, indoor and outdoor shower, bath tub – are equally fine. Please note there is no Wi-Fi available at the camp.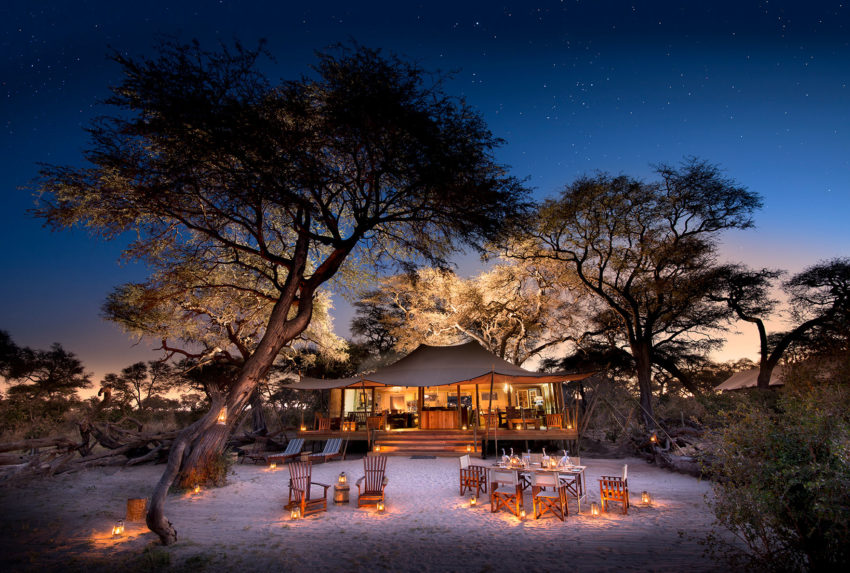 Activities 
Activities include wildlife drives, guided walks, bird watching and cultural excursions to nearby villages.  
Impact
Conservation 
The camp is, as of 2017, the only property in Zimbabwe to have been awarded a Gold Certification from the international 'Green Tourism' body, which recognises the camp's environmental credentials. The entire property – from its eco-conscious design to its daily operation – is in keeping with the owner's ethos of having a minimal impact on the local ecology and wildlife. A solar-power farm generates all of the camp's electricity, and 80% of its water is recycled.