Little Makalolo is a classic camp in the eastern part of Hwange, Zimbabwe's flagship park. It's one of the most comfortable camps in the area, adjacent to a popular watering-hole in a private concession.
Overview
The main area at Little Makalolo blends the outdoorsy appeal of camping with comfort and luxury usually found in upmarket hotels. There are expanses of decking, low to the ground, that blur the divide between the indoors and the clearing in which the camp is built.
These lead inside to some very well-appointed lounges with comfortable European-style furniture, a bar, and a dining-area with a large communal table and plush leather chairs. A false mopane tree towers over these areas, giving them a very pleasantly enclosed and natural feel, and there is also a plunge-pool and range of hides from which to observe the copious wildlife.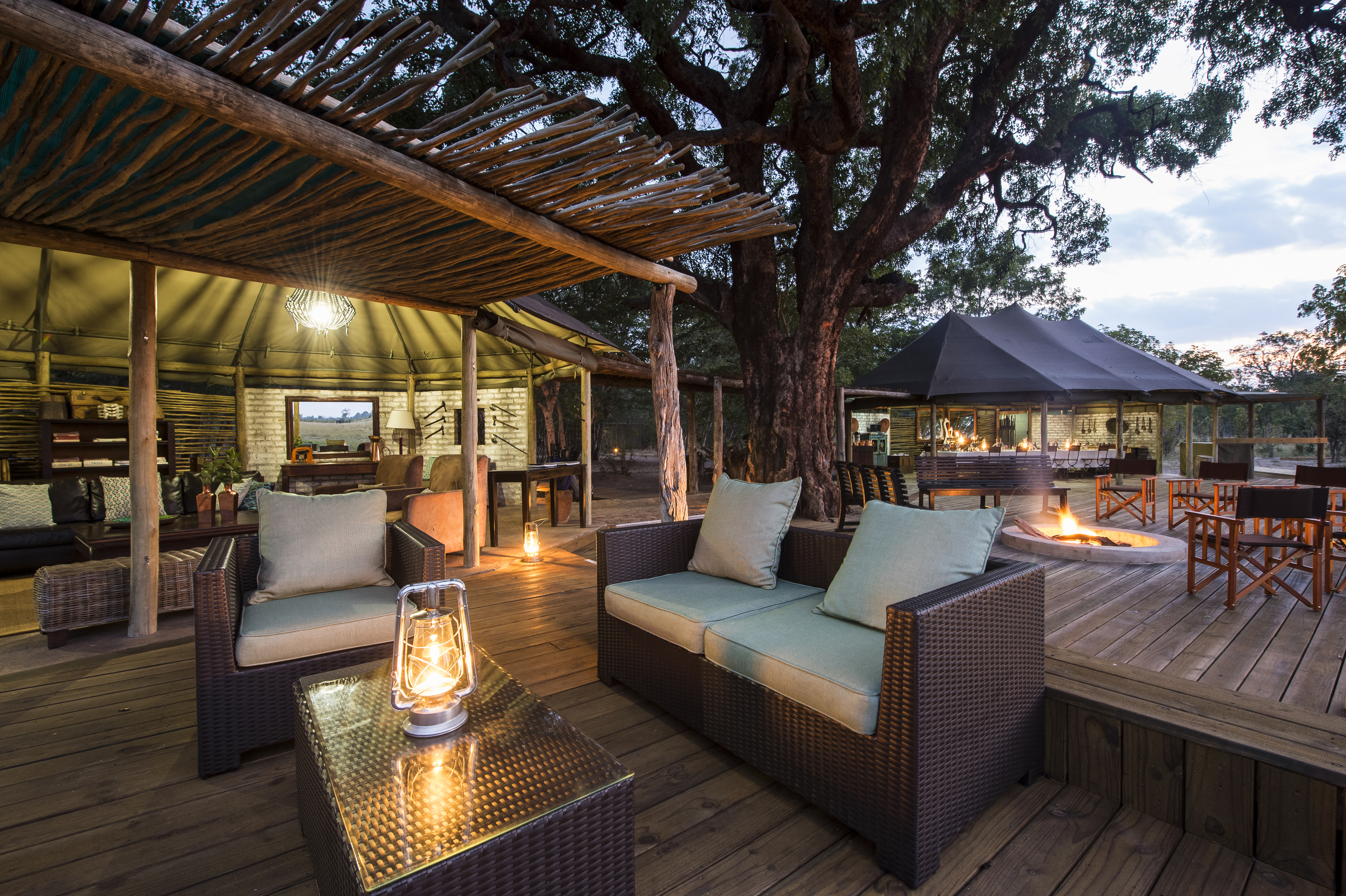 Food & service
The food is outstanding, the service attentive and professional.
Rooms
Unlike its larger sister camp Makalolo Plains, Little Makalolo comprises of only six tented chalets, including a honeymoon suite. Each of these has either a double bed or twins that can be moved together, and roll-up sides that allow in pleasant breezes during the day, but can also provide protection on colder days and at night.
There are areas for lounging, and a writing desk. All the chalets are en-suite with indoor and outdoor showers, flush-toilets, his-and-hers copper washbasins, and a built-in safe. All are quite secluded, connected by sandy elephant paths. Please note there is no Wi-Fi or mobile signal at the camp.
Activities
Activities at Little Makalolo include range of wildlife drives and guided walks.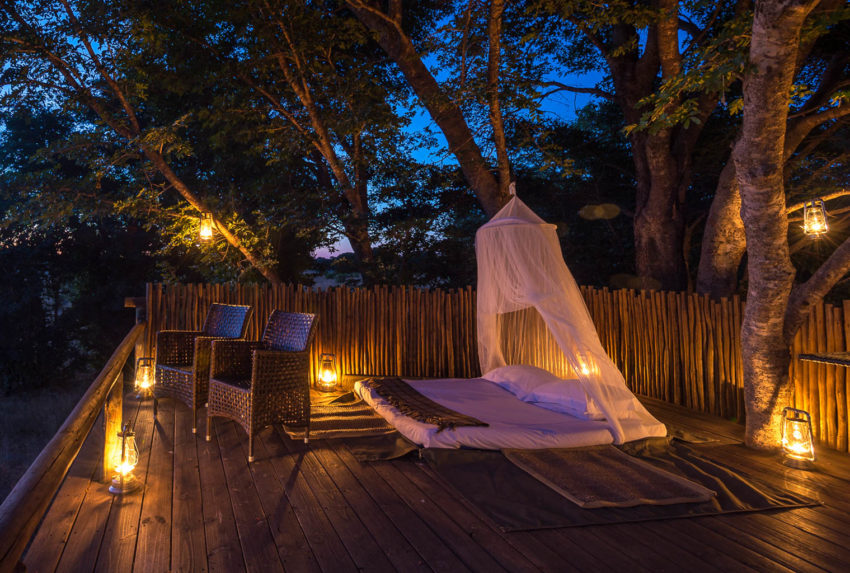 Impact
Conservation
Both Wilderness Safaris and the Wilderness Wildlife Trust support an elephant movement study; currently ten elephants have been collared and are being monitored. They are also advocates for crucial work being carried out by the Scorpions Anti-Poaching Unit, which protects 56,000 hectares (138,000 acres) in the south-eastern region of Hwange.
Little Makalolo's water resources are tested to the limit during the dry season, and from April pumps run 24 hours a day right through until the end of November (or even December when needed) to provide Hwange's wildlife with water.
The camp is also gradually replacing old diesel-run generators with solar engines to reduce its carbon footprint.
Community
Wilderness Safaris and Children in the Wilderness work closely with the schools and communities that lie on the perimeter of Hwange, and have provided everything from classrooms to medical clinics, alongside vital free school meals.
The camp is a proud member of Pack for a Purpose, an initiative that encourages guests to bring school supplies with them when visiting.