Hwange is, by some distance, Zimbabwe's largest national park. At roughly 15,000 square kilometres, it includes a range of landscapes, from desert to granite hills to grassy seasonal wetlands, and thus an equally diverse range of wildlife.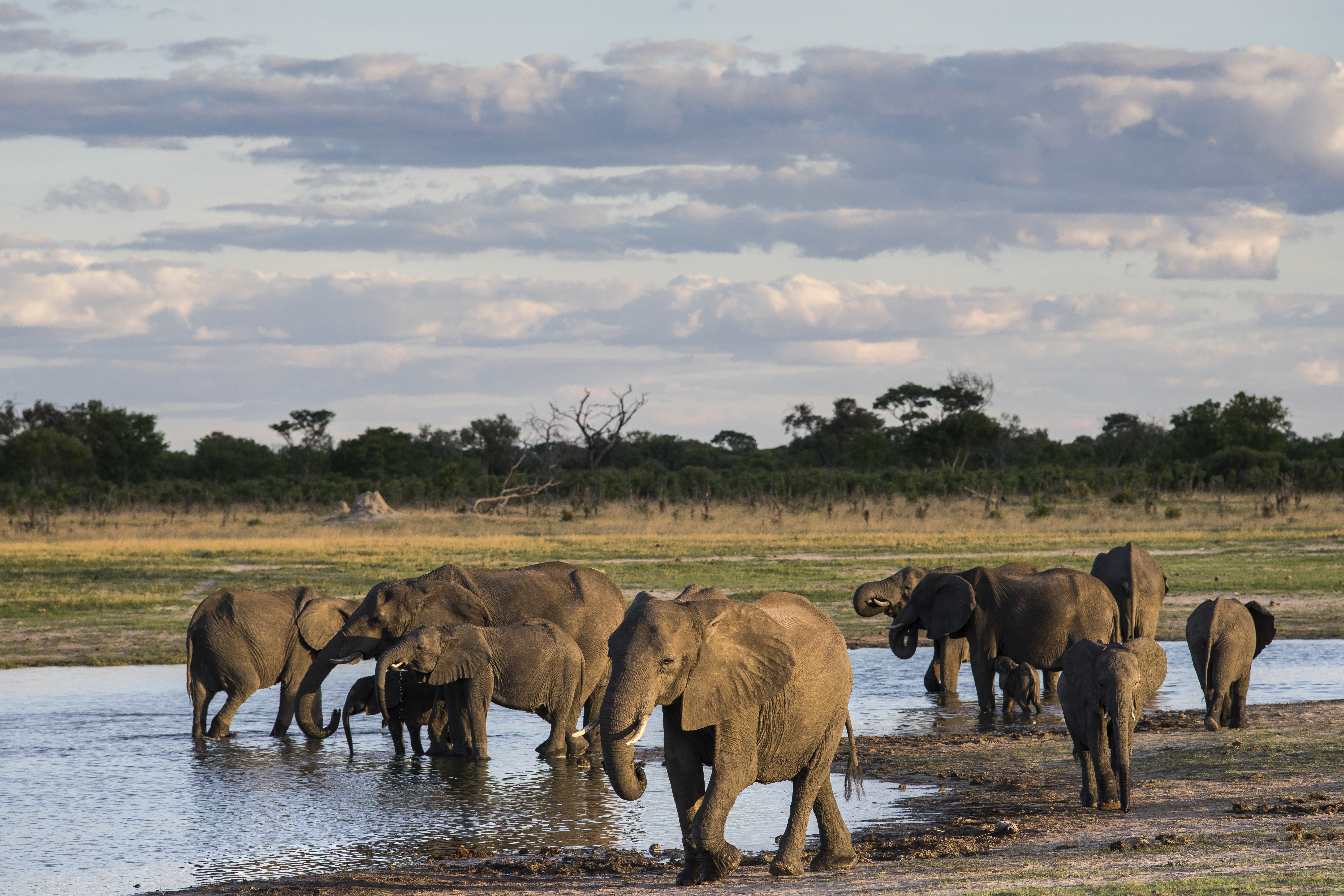 Founded in 1928, Hwange has borne witness to massive historical changes, including the birth of Zimbabwe itself, and the great strides that have been made in conservation approaches and methods.
As with the rest of Zimbabwe, however, tourism has dwindled in recent years due to the country's political troubles, and despite very determined efforts on the part of the park and the government, poaching has continued to be a serious problem, with more than 100 elephants found to have been poisoned through their water-supply in a single 2013 incident alone.
Located in Zimbabwe's west, on the border with Botswana and on the route to Victoria Falls, Hwange is sufficiently large and varied to offer something for every safari taste. In the southern portion, where the park meets the Kalahari, there are the desert scrublands that are one of Africa's quintessential landscapes. Further to the north there are great stretches of mopane woodlands and striking hills that change colour spectacularly in the rich sunlight.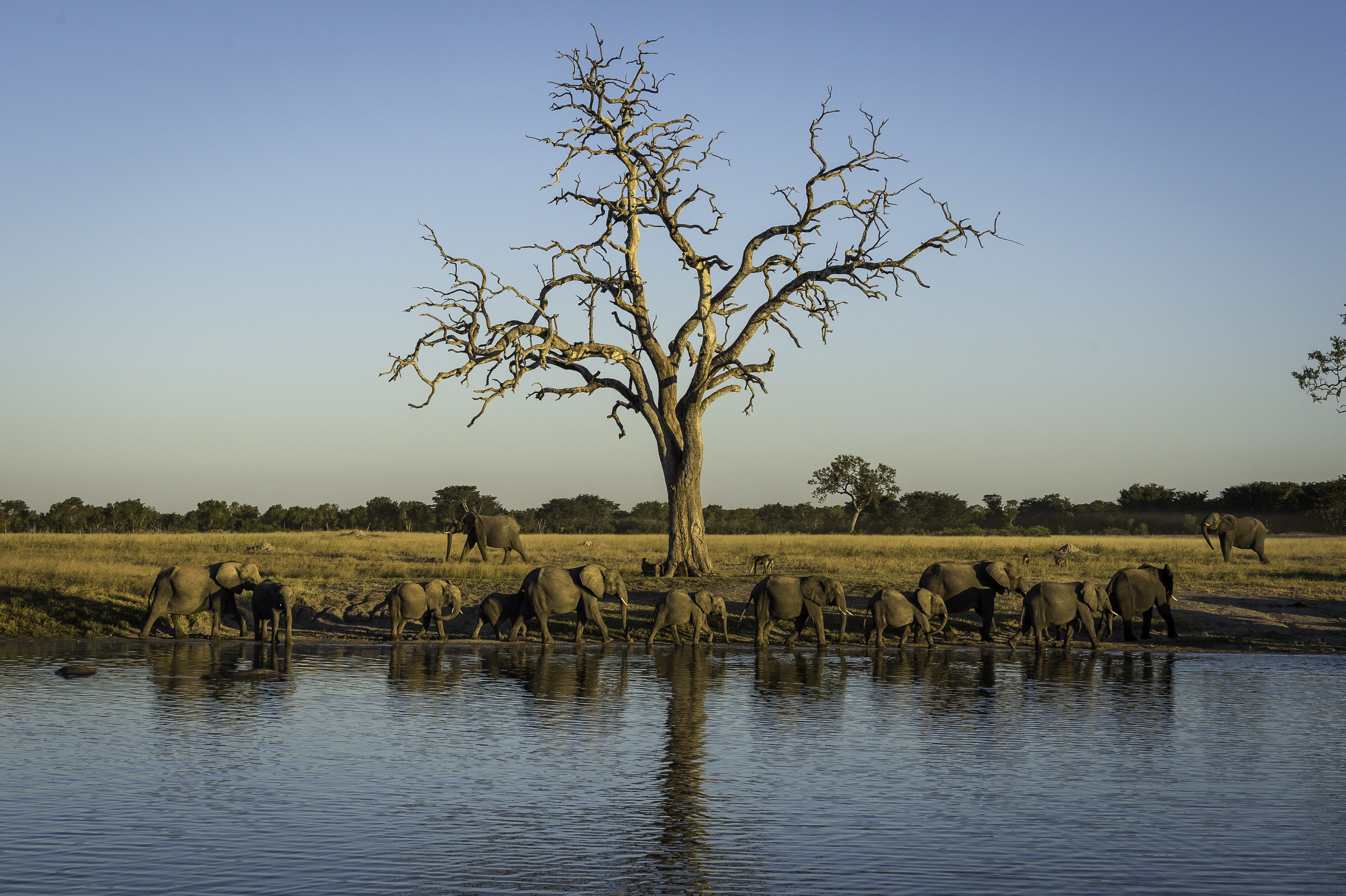 Hwange boasts more than 100 species of mammal and approximately 400 of bird. Every rare species that Zimbabwe has to offer, in fact, is to be found in Hwange, including a profusion of elephant and big cat, and the park is also central to the pan-African Painted Dog Project, which is seeking to bring numbers of African wild dogs back up to desirable levels.
For the visitor, Hwange offers a wonderful and unusual combination; it is relatively seldom visited, meaning that it remains a genuinely wild and unspoiled experience, and yet there is a positively healthy range of facilities and accommodations throughout, spaced sufficiently far apart to ensure little crossover.
Please note, the country's wilderness faces huge threats as things stand, with deforestation proceeding at an alarming pace. The income raised from eco-tourism provides Hwange's local communities with sustainable alternative livings.
Please see below for accommodation in Hwange.