17°
49'
19.11" S
25°
42'
10.05" E
Situated eleven miles upstream of Victoria Falls on the Zambezi river, The River Club is a vibrant and atmospheric place – the Edwardian flavour, reflected so well in its colonial décor and superb service, combined with its modern comforts and luxuries, may well account for the fact that this lodge was voted into the top three lodges in Zambia by Travel and Leisure Magazine in 2010.
The main lodge offers a veranda and a shaded area, littered with wicker and oak furniture, as well as an indoor area complete with roaring fire, soft furnishings and elegant rugs. The main lodge also holds a banquet style dining table where the River Club's owner will often entertain guests. His stories and sharp wit perfectly complement the food, which is excellent. The adjacent summer house is an open-faced hideaway, furnished with large leather sofas and ornate rugs – a perfect shady retreat.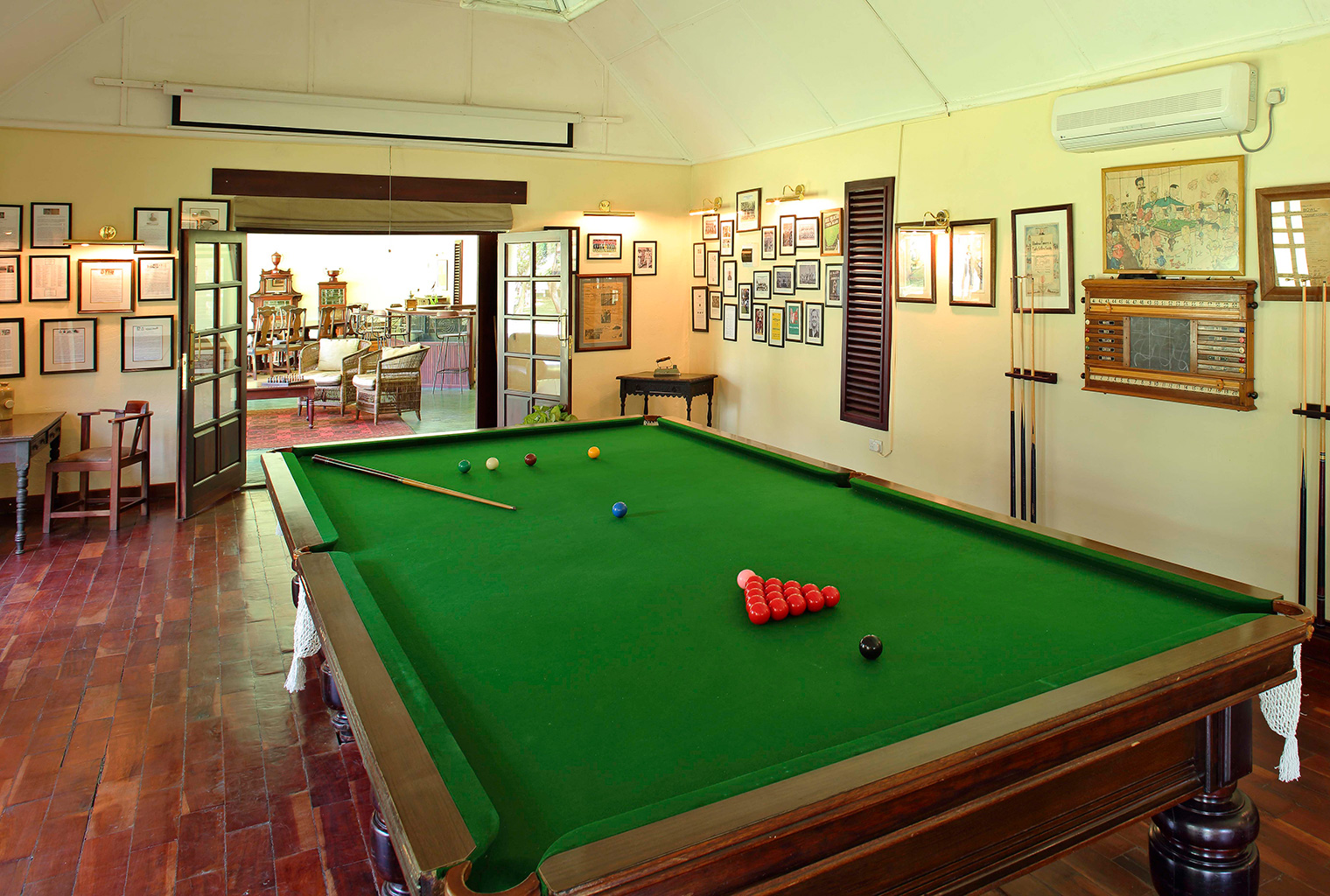 At the River Club guests will find a tennis court, a highly modern swimming pool, which overlooks a deck and the river itself, a croquet lawn that sits between the summer house and main lodge, two jogging tracks, vast amounts of well kept garden, and a gym and wellness centre, which includes jacuzzi, sauna and spa services and a candle-lit gazebo.
The River Club offers ten rooms – each with an open front view of the river, and polished dark wood floors. The king sized beds (twins are available) are protected by a mosquito net, whilst the en-suite bathroom includes a free-standing bath and a curtained shower. The decks of the rooms are fitted with plunge pools, which offer an exquisite view of the Zambezi.
The River Club is officially considered an eco-luxury lodge, and takes part in funding the improvement of the local infrastructure in and around Livingstone. Funding local clinics, clean water supplies, libraries and much more, the River Club is a lodge with a warm heart, and guests can feel safe in the knowledge that their stay with the club is beneficial to the local community.
Activities include tours, cruises, village visitations, fishing, game drives, a tour of Victoria Falls, and pampering at the Gym and Wellness Centre.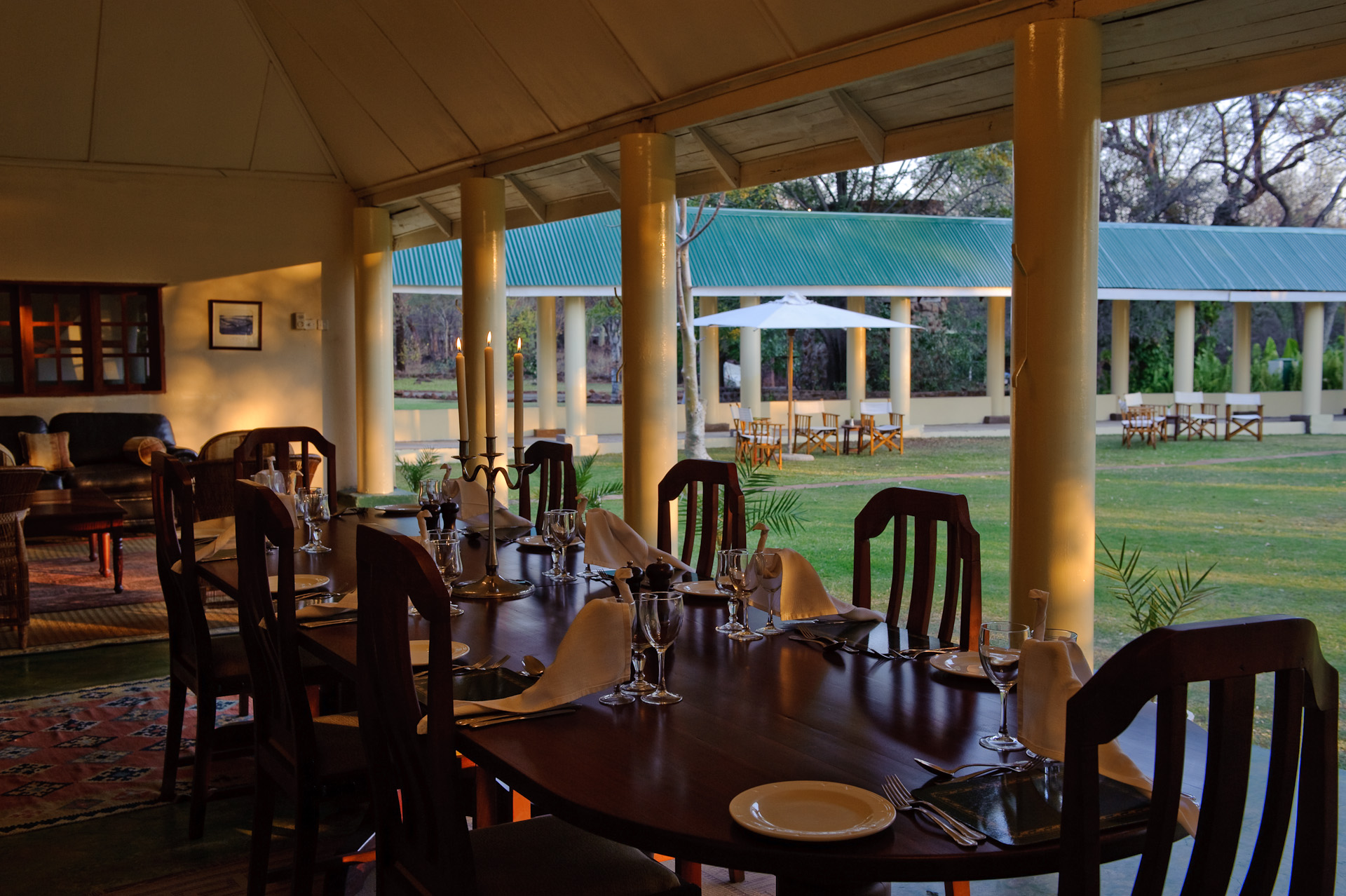 The rooms are all completely open in the front, giving guests the best possible views of the Zambezi. The main building also has an interesting library, which I always enjoy dipping into while the river flows gently past. A refreshing dip in the pool at River Club always proves popular after a hot mornings walk !
Daily trips to the Falls are a highlight. Boating to the Zambezi river's islands provides relaxed afternoon activities, and fishing and sundowner trips are also offered.
The Zambezi National Park is located just across the river. Elephants can regularly be seen on the river bank and a rich bird life is found in the area. Hippos are regularly sighted (and more often heard) along the river's edge.
I think the biggest positive, apart from the comfort and style, is that you are near enough to the falls while at the same time cocooned from the bustle of the area immediatley around the waterfall itself. Angela Sacha, 2010