The only private house accommodation in the Livingstone area, designed, built and owned by Ben and Vanessa Parker, Tangala House is located in southern Zambia, on the banks of the Zambezi, 15 kilometres upstream from the falls.
Overview
A stone and thatch build, set in a large mature garden, and possessing 250 metres worth of private river frontage, Tangala House is closely linked to Tongabezi Lodge, also founded by the Parkers, which provides the house with its own chef, house staff, guide and 4X4 vehicle.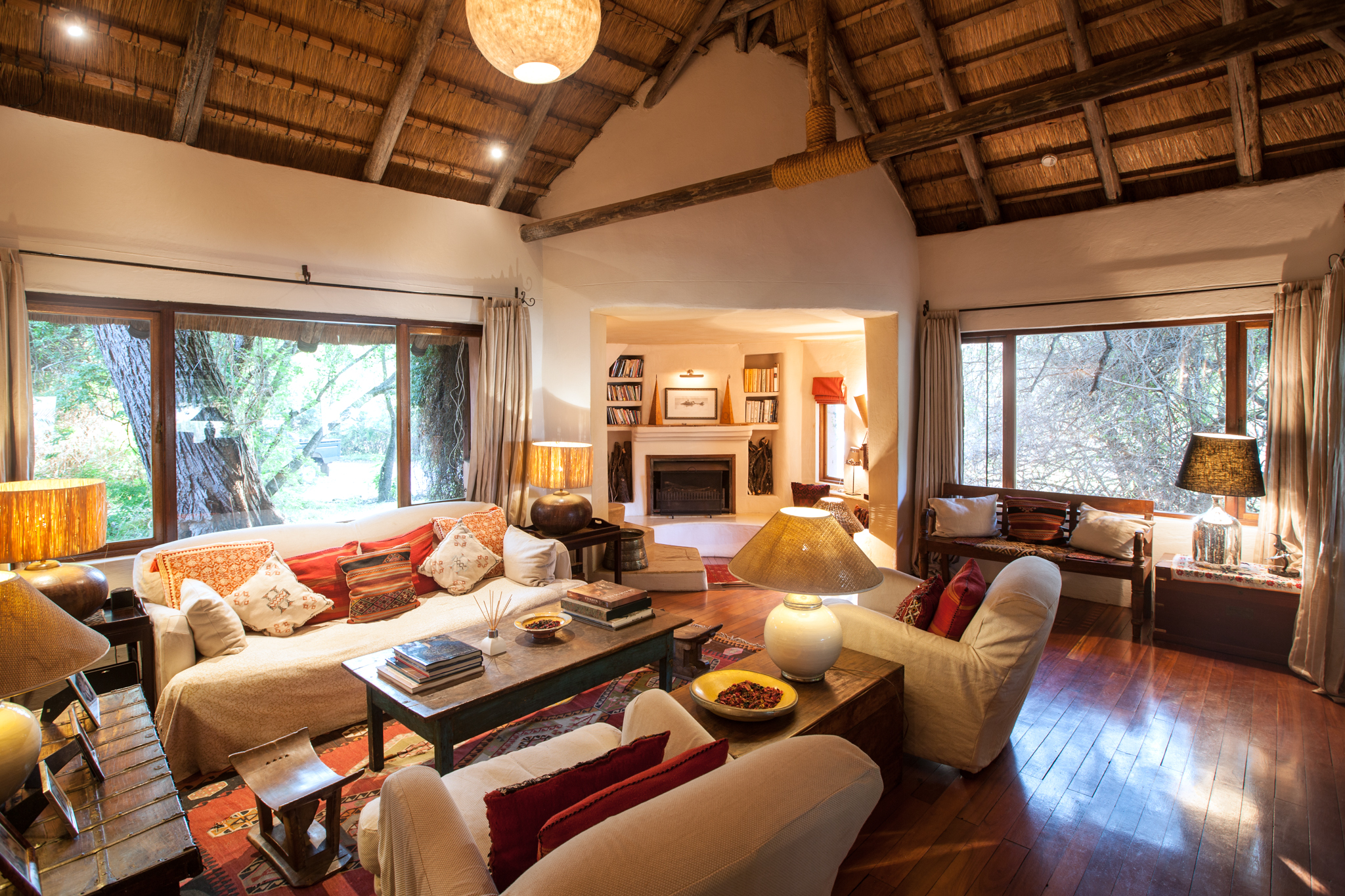 Tangala House itself consists of 4 bedrooms, a lounge, snuggery, veranda, separate bathroom, playroom, kitchen-diner and swimming pool. Designed to make the most of the light, while at the same time ensuring that guests are protected from river insects and the like, the house is characterised by great glass planes, archways, cavernous ceilings and thick whitewashed walls. Perfect for families, or groups of friends, Tangala House is also occasionally the Parker's private home, giving it a lovely lived in feel – Parker family possessions are utilised by guests, including children's toys.
Food & service
Tangala's house assistant helps with the general housekeeping and laundry, while the chef provides (delicious) food for guests.
Rooms
The bedrooms are comfortable and equally beautifully designed. There is an en suite master bedroom, two further doubles (also en suite), and a children's twin room with a separate bathroom. The master bedroom has a view of the river and comes with a kingsize bed, teak furniture, seating, plenty of space within which to change and a separate bathroom. Accessed by means of a large asymmetrical arch, the bathroom includes a large sunken bath, shower, basin and flush toilet. The other doubles are similar, only smaller, slightly less luxurious, and just one shares the same view.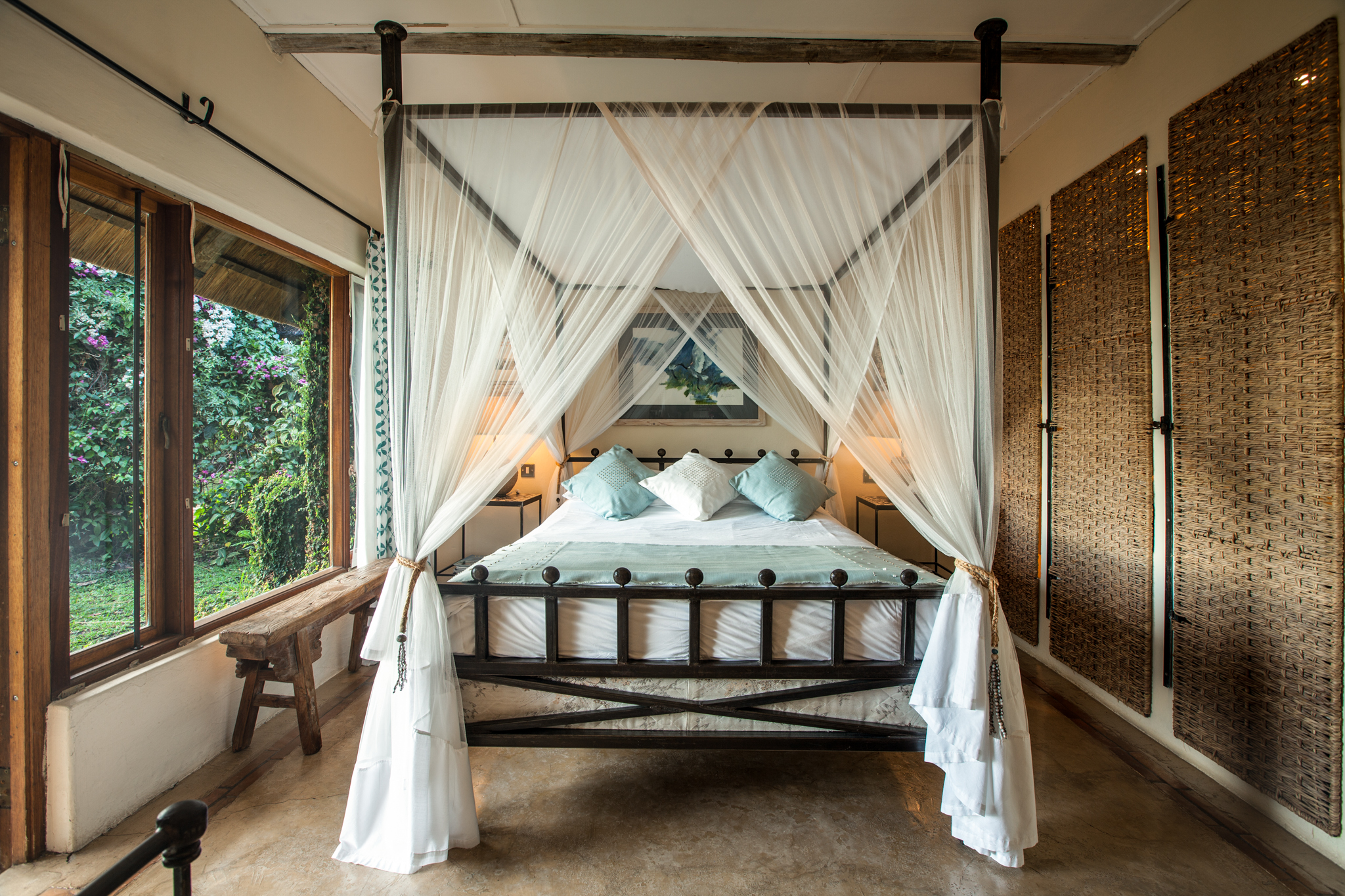 Much is made of the garden, which matches the house in every respect. The swimming pool has – for children and water based lounging – extra shallows, complete with seating. The well kept lawn falls away towards the river, and into a wilder garden habitat, and the grounds are maintained by 2 full time gardeners, and come with – at the time of writing – 3 delightful dogs.
Activities
Activities include excursions to the falls, fishing, canoeing, boat trips, bird watching and park visits. Please be advised that the house is booked for a minimum of 3 nights, although we would advise 4 or more to get the most from it and the surrounding area.
Tangala House is open through the year. The warmer but wetter months are December through to April, while the clearer months are May through to October. January and February see the most rain, whilst July and August are the coolest.
Impact
Tangala House follows a similar, dynamic, ethical policy to Tongabezi Lodge.