The only private house accommodation in the Livingston area, designed, built and owned by Ben and Vanessa Parker, Tangala House is located in southern Zambia, on the banks of the Zambezi, 15 kilometres upstream from the falls.
A stone and thatch build, set in a large mature garden, and possessing 250 metres worth of private river frontage, Tangala House is closely linked to Tongabezi Lodge, which was part founded by the Parkers, and which provides the house with its own chef, house staff, guide and 4X4 vehicle.
Tangala House itself consists of 4 bedrooms, lounge, snuggery, verandah, separate bathroom, playroom, kitchen-diner and swimming pool. Designed to make the most of the light, while at the same time ensuring that guests are protected from river insects etc., the house is characterised by great glass planes, archways, cavernous ceilings and thick whitewashed walls. Perfect for families, or groups of families, Tangala House is also occasionally the Parker's private home, giving it a lovely lived in feel – Parker family possessions are utilised by guests, including children's toys.
The bedrooms are comfortable and equally beautifully designed. The master bedroom has a view of the river and comes with a kingsize bed, teak furniture, seating, plenty of space within which to change and a separate bathroom. Accessed by means of a large asymmetrical arch, the bathroom includes a large sunken bath, shower, basin and flush toilet. The other bedrooms are similar, only smaller, slightly less luxurious and just one shares the same view. Two of the bedrooms are twins, one of which is not en-suite.
Much is made of the garden, which matches the house in every respect. The swimming pool has – for children and water based lounging – extra shallows, complete with seating. The well kept lawn falls away towards the river, and into a wilder garden habitat, and the grounds are maintained by 2 full time gardeners, and come with – at the time of writing – 3 delightful dogs.
Activities include excursions to the falls, fishing, canoeing, boat trips, bird watching and park visits. Please be advised that the house is booked a minimum of 3 nights, although we would advise 4 or more – so as to get the most from it and the surrounding area.
Tangala House is open through the year. The warmer but wetter months are December through to April, while the clearer months are May through to October. January and February see the most rain, whilst July and August are the coolest.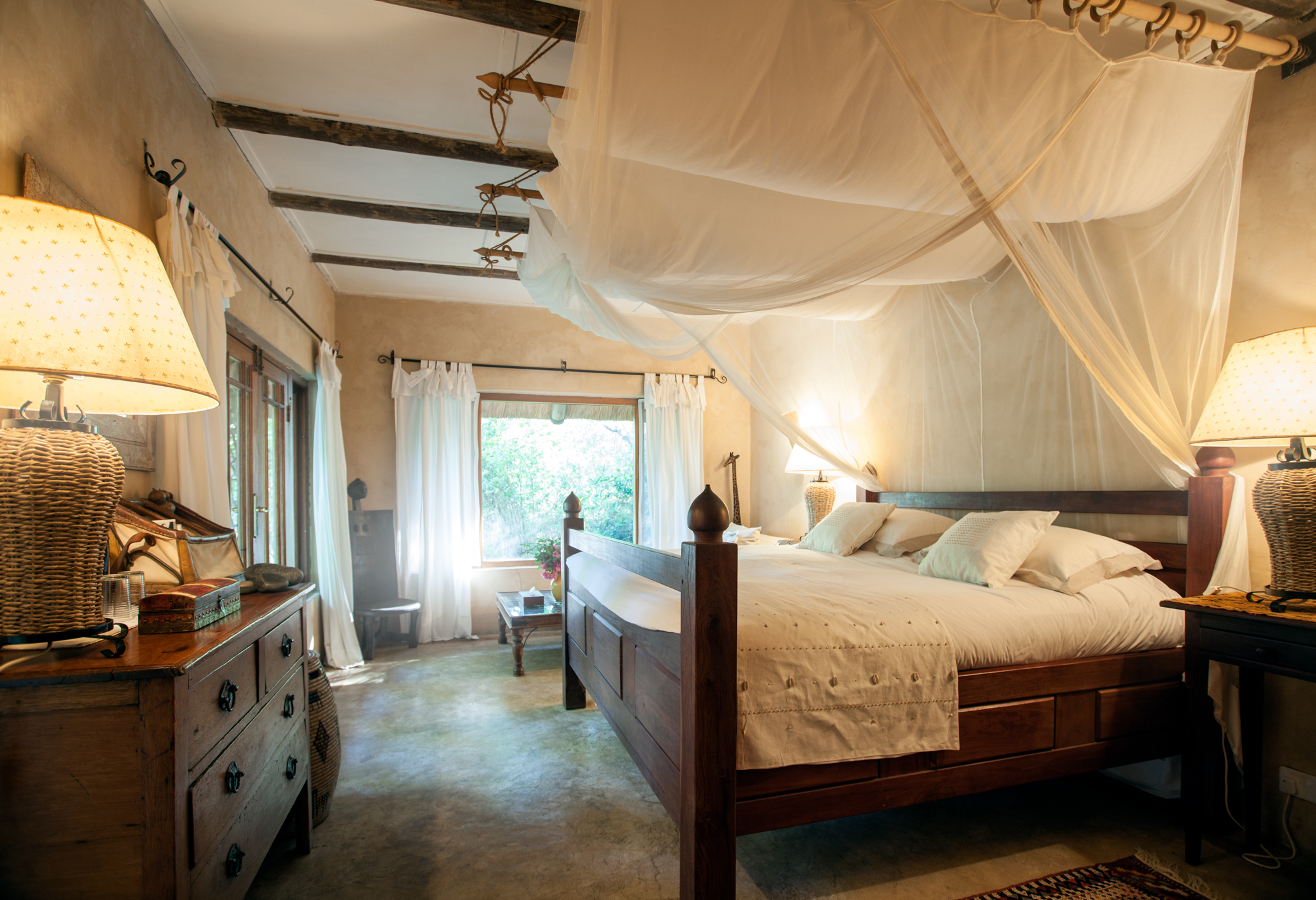 Ethical Information
GoingGreen
Operating on the Zambezi brings its own challenges. At Tongabezi we desire less noise, less emissions and as little as possible upset to the local flora and fauna.
To achieve these goals we:
Think
The very nature of a bush school lends itself to ticking many green choice boxes! The uniforms are recycled … and recycled and recycled again! The same principal is applied to all our books and educational supplies. All our students walk to school – no matter how far away they live.
Feel
We order the bulk of our wood supplies from sustainable forests in the Copperbelt near Ndola.
Move
Three new aluminium boats made by Legay marine in Port Elizabeth have been delivered. They are similar to the old banana boats, but more spacious and more stable due to their shallower draft.
Regenerate
Willow & Associates are top water treatment consultants and have designed and has custom made our purification plant. The recycled water is used for irrigation and to feed the Tongabezi wildlife dam.
See
Sindabezi is powered by solar energy with paraffin lamp supplements. The waste water system pump is also solar powered. The entire Sindabezi has no grid dependency as even cooking is done with gas. All our soap shampoo and cleaning products for the rooms and kitchen are biodegradable.
The Future
Sindabezi Tujatane School & Village will all be receiving increasing use of solar power and an extensive composting project to recycle part of the kitchen waste is also under way. By the end of 2009 all our boat engines should be four stroke – chosen for being quiet and not releasing any oil emissions into the water.
Hiv Awareness
Tongabezi Lodge staff has joined the Aids Council of Zambia and Share (An American funded Public Private Partnership) in the global fight against HIV/AIDS.
A generous sum of money has been allocated to the Staff Welfare Committee for use by any staff member with dwindling health. Staff members have access to funds through the Staff Welfare Committee to deal with emergencies and limit vulnerability.
MukuniCommunity
Tongabezi's solid reputation for splendid service allows the company to manage, maintain and operate Livingstone Island successfully. Making a buck is not where it ends though, we also make a difference. 10% of all the revenue that is collected at this World Heritage site goes to the Mukuni community – In the spirit of Tongabezi's commitment to effectively controlled and personally overseen charity, these funds are used to build houses for teachers and classrooms for children.
Tongabezi Trust School
The school opened on 1 May 1996 and due to its huge success it has been growing ever since. The school provides education to the Tongabezi staff children, as well as children from the local community, in an area where educational funding and materials are scarce.