17°
49'
59.53" S
25°
34'
30.95" E
About 24 miles upstream from the falls lie the Islands of Siankaba. Quite some distance from the falls, and from the hum drum of Livingstone, they are a quiet oasis of calm.
OVERVIEW
Being only a 12-bedded camp there are a limited number of people on the islands at any one time. All six luxury tents sit underneath a thick riverine forest.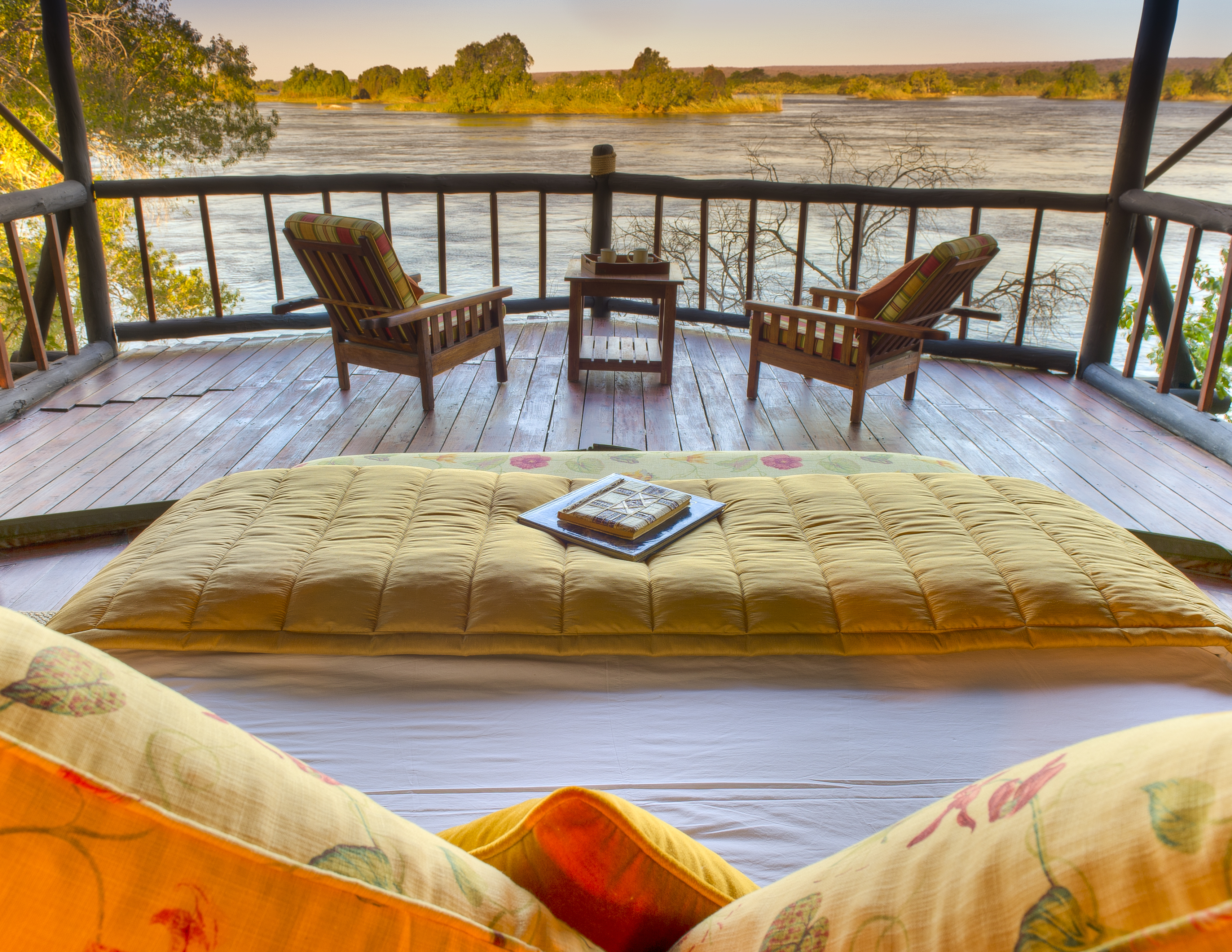 FOOD AND SERVICE
The main bar and dining room are thatched, large and well spaced. The main dining room is on the larger of the two islands, which is also where the boats are stationed and where all activities depart from. Both the food and service are excellent.
ACCOMMODATION
The tents are in fact on a separate and much smaller island which is connected by a series of rope suspension bridges over the river below. The rooms of the Islands of Siankaba are large tents split over two levels, with an upper deck for a bath and shower, and a lower deck for fans above large double beds. Aromatherapy oils and bath salts are provided for the bath and bathrobes for after. A generous wooden deck with chairs is an excellent extension to the rooms, and there is also Wi-Fi connectivity at the lodge.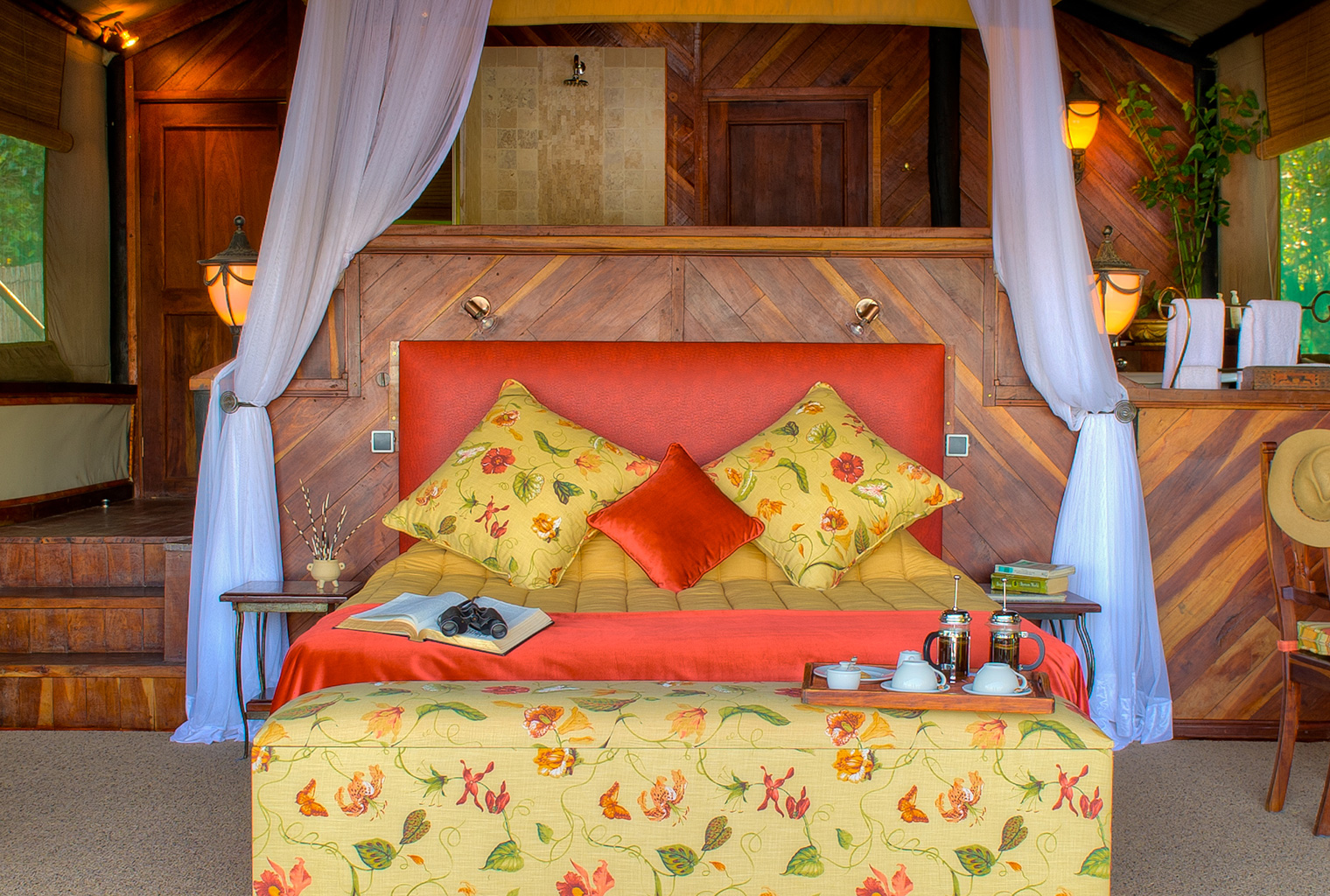 ACTIVITIES
The activities from the camp are the same as all those offered by the lodges and hotels closer to the falls – however being further from the falls you will need to travel further for those activities.
Siankaba is open through the year but wet (and warm) during November through to April. Clearer weather and blue skies occur May through to October.
The camp links well with Tafika, Sausage Tree and Kutandala.
"On arrival we immediately went out in mokoros for a drink on a sand island in the middle of the river. The calm gliding of the canoes was in stark contrast to the busy morning in Livingstone and very much appreciated.
Owned by Simon and Bonnie Wilde, Siankaba has proved to be a great success and rightly so! Sitting here on the banks of the Zambezi, with puff-backed shrikes and tropical boubous singing in the trees above our veranda, we can see why."
JbD visit, 2008