13°
9'
41.67" S
31°
42'
53.26" E
Located up a rocky hillside in a remote part of the South Luangwa National Park, this top-end camp is named after the elusive puku antelope which graze nearby on the grassy Kakumbi floodplains. With a higher vantage than most camps or lodges in the area, Puku Ridge undoubtedly possesses one of the best locations, and some of the finest views anywhere in the Luangwa Valley.
overview
Accommodation here is in the shape of 7 oversized safari tent rooms – all very spacious and comfortable, bordering on the luxurious, with 4 poster beds, a small lounge with writing desk, en suite bathroom (with shower and free standing tub), secluded outdoor showers and spectacular views from all corners, including the private viewing decks. The sunrises are particularly beautiful at Puku Ridge.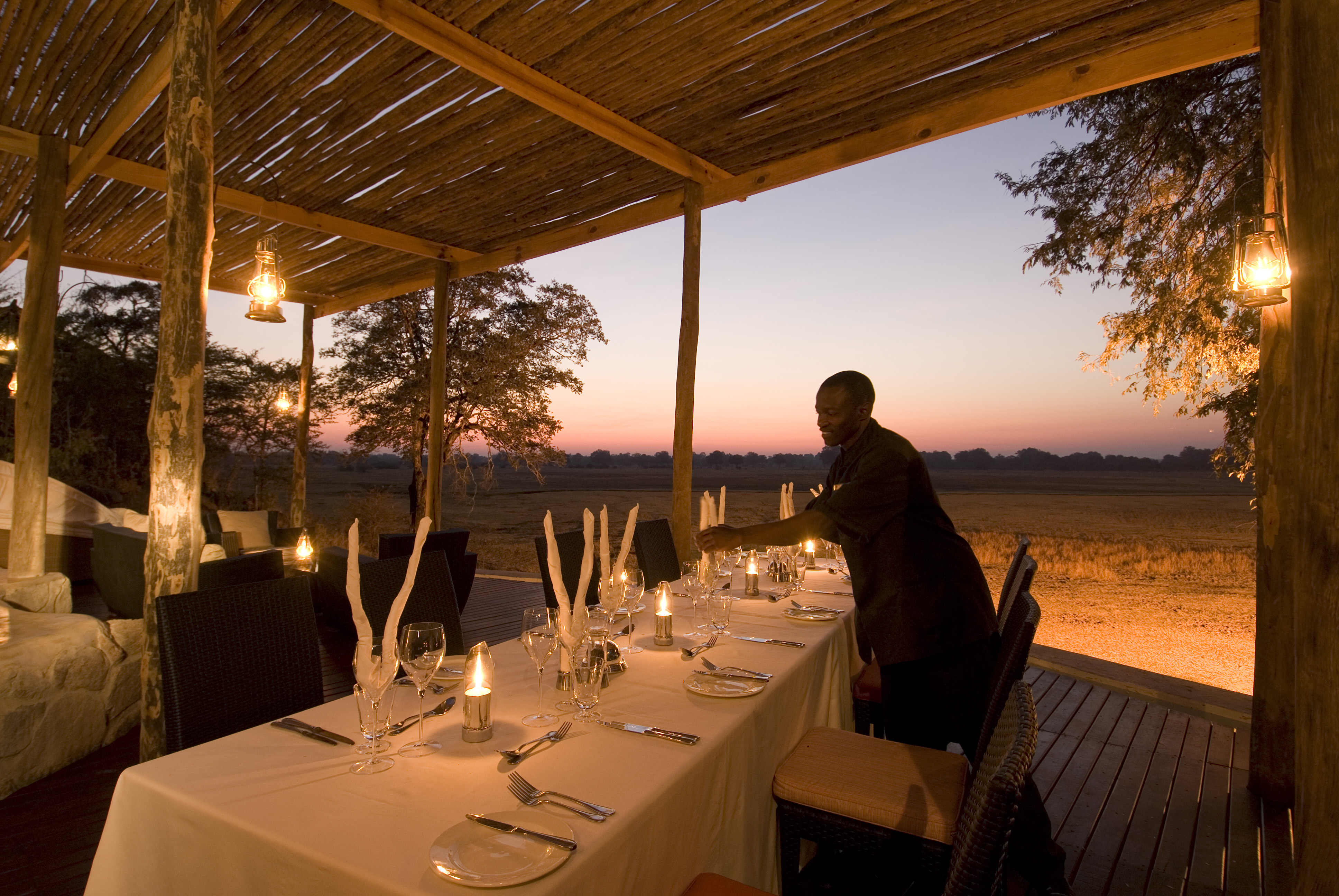 food and service
Meals can be taken privately or with other guests, and the food is divine, and notably plentiful. The all-round service is exemplary.
accommodation
The main (thatched-roof) building brings more than a touch of safari-chic to this special location, with a bar, lounge and dining area full of African artefacts and fashionable furniture, including chrome bar stools and wicker chaise longues. Along the rim of a shady veranda, the swimming pool begins as a series of narrow flowing pools, while a relaxing patio features some decadent egg-shaped wicker chairs hanging from the trees.
activities
Activities at Puku Ridge Camp include walking safaris and 4×4 drives to see some of the area's 400 bird species, and its 60 mammal species, including elephant, lion, wild dog, buffalo, giraffe, leopard, hippo, wildebeest and antelope. Puku Ridge Camp is also near a pathway which hippo, elephant and other animals take at night (from the river to the ridge top), so lucky guests may also be able to experience wildlife encounters from the comfort of their own rooms.