13°
3'
3" S
31°
52'
32" E
Located in South Luangwe National Park, on the banks of the Luwi sand river, a 3 hour walk from Luwi Camp, Nsolo Camp is another Norman Carr Safaris destination – a simple, excellent and comfortable bush camp.
Situated overlooking a waterhole, in the shade of a large grove of sausage and mahogany trees, Nsolo is a wood and thatch build, and consists of a mess area and 5 sleeping rooms. In keeping with the majority of Norman Carr's bush camps, the main area is an open-sided chitenje. Raised on a platform made from found woods, built around some of the grove's tree trunks, the chitenje is ideally placed for passing game, and includes a lounge, bar, library and dining area. Again, the seating is simple, functional, with canvas camp chairs for dining, cane armchairs for outside and easy and slumber chairs for those taking time out (from the sun, walks) to read, relax and exchange tips. The food at Nsolo Camp – a campfire breakfast, buffet brunch, 3 course dinner – is top drawer, and the service friendly, efficient.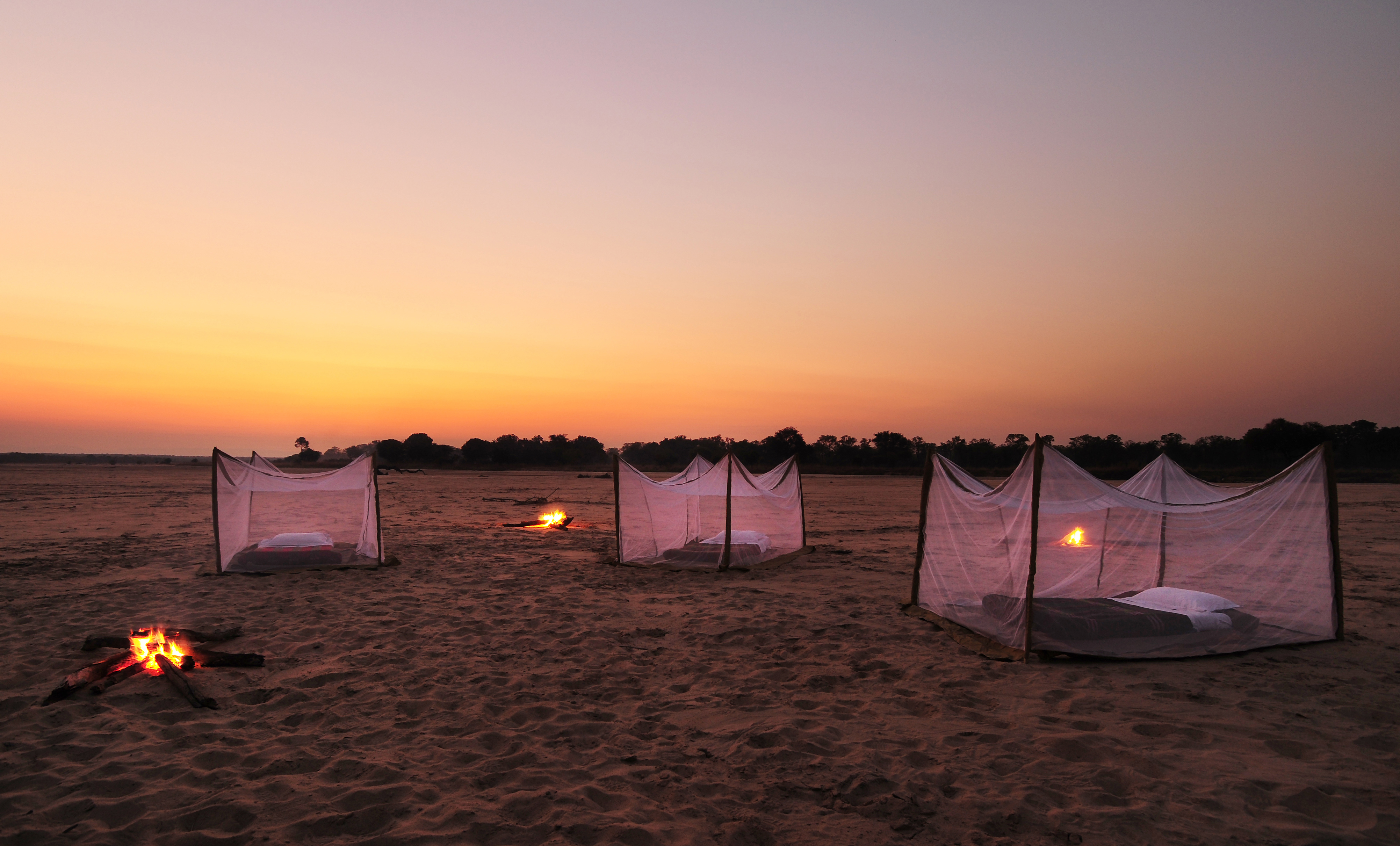 Circular, raised on stilts, set on wooden platforms, characterised by reed walls, large thatched roofs, bamboo latticed windows and a decent sized verandah, each room, though slightly different from the next, includes a large double bed, all over mosquito net, hand-woven sisal rugs, cane seating, a table, plenty of room in which to change and a separate bathroom. Comfortable, simply decorated, airy and cool, the rooms are perfectly suited to the environment, and provide guests of Nsolo Camp with a very private and restful retreat. The bathrooms are open air and include a sink, shower and flush toilet.
Activities include guided walks and game drives (day and night), though there is much more of an emphasis in the former.