13°
9'
50" S
32°
5'
53" E
Located at the point where the rivers Lubi and Luangwa meet, and meaning 'old buffalo bull which has left the main herd', Kakuli offers many of the comforts and pleasures of a traditional walking safari bush camp.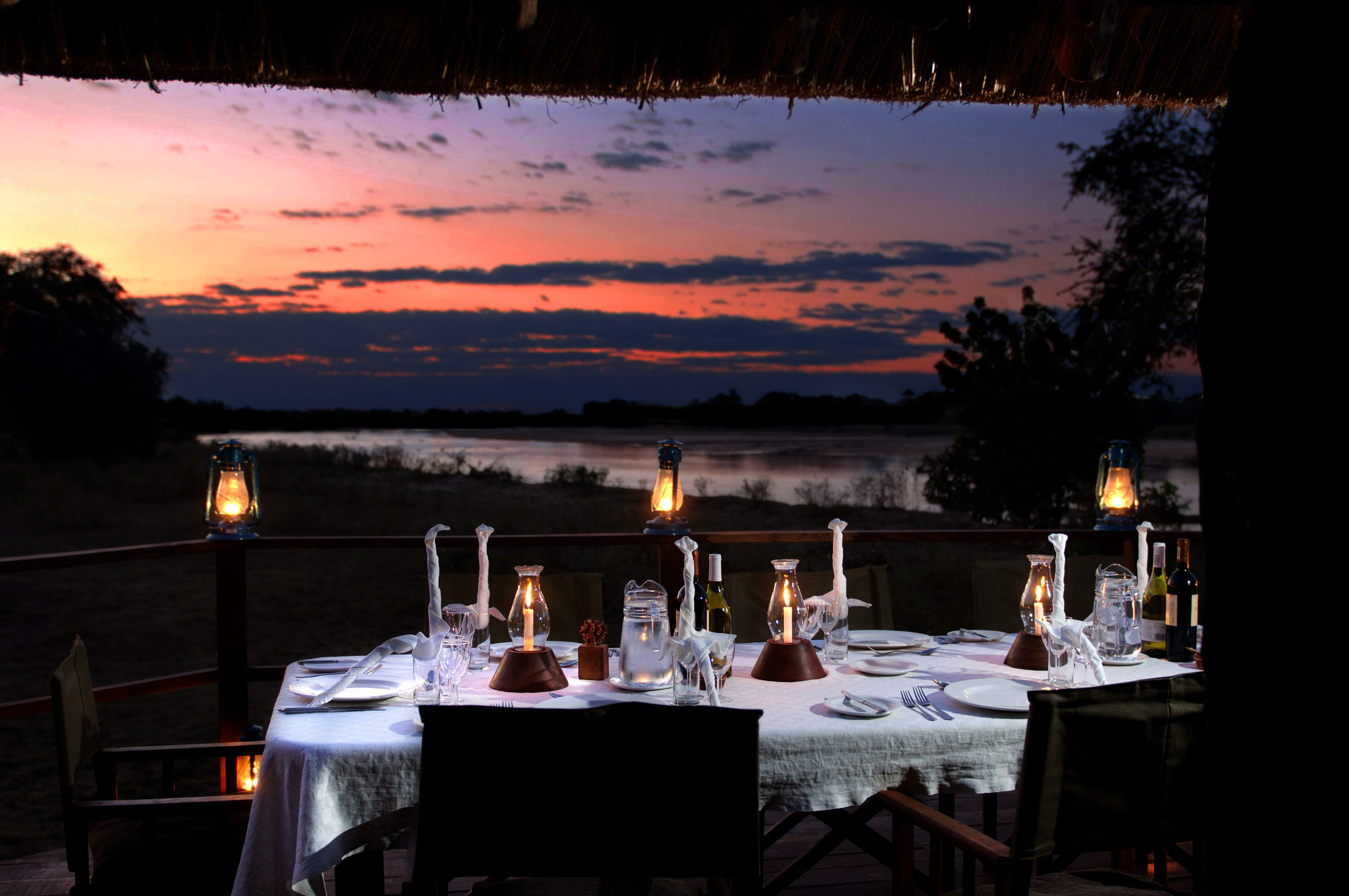 However, what stands it apart is the fact that it's one of the very few to open during the green season, when the river is up, allowing guests to explore the surrounding area – not just by foot and in 4×4 vehicles, but also by boat.
Kakuli itself consists of 5 traditional safari tents pitched under shady thatched roofs overlooking the river. Simple, spacious and comfortable, the tents are pleasingly decorated and feature mesh windows, allowing for breezes and plenty of light into the room. A door leads outside to an al fresco en-suite bathroom (also overlooking the river) – with a toilet and shower all hidden behind a reed fence for privacy.
A thatched roof main area features a dining area and lounge, a well-stocked bar and a small library to one side with comfortable chairs which in turn leads out to a well-located viewing deck.
Activities at Kakuli on offer here include a very flexible menu of day and night game drives and walking safaris. The night drives are particularly recommended during the dry season when there's a good chance of spotting predators in action in the early hours of darkness. When the river is high during February and March access to the camp is by boat and activities are mainly on the river.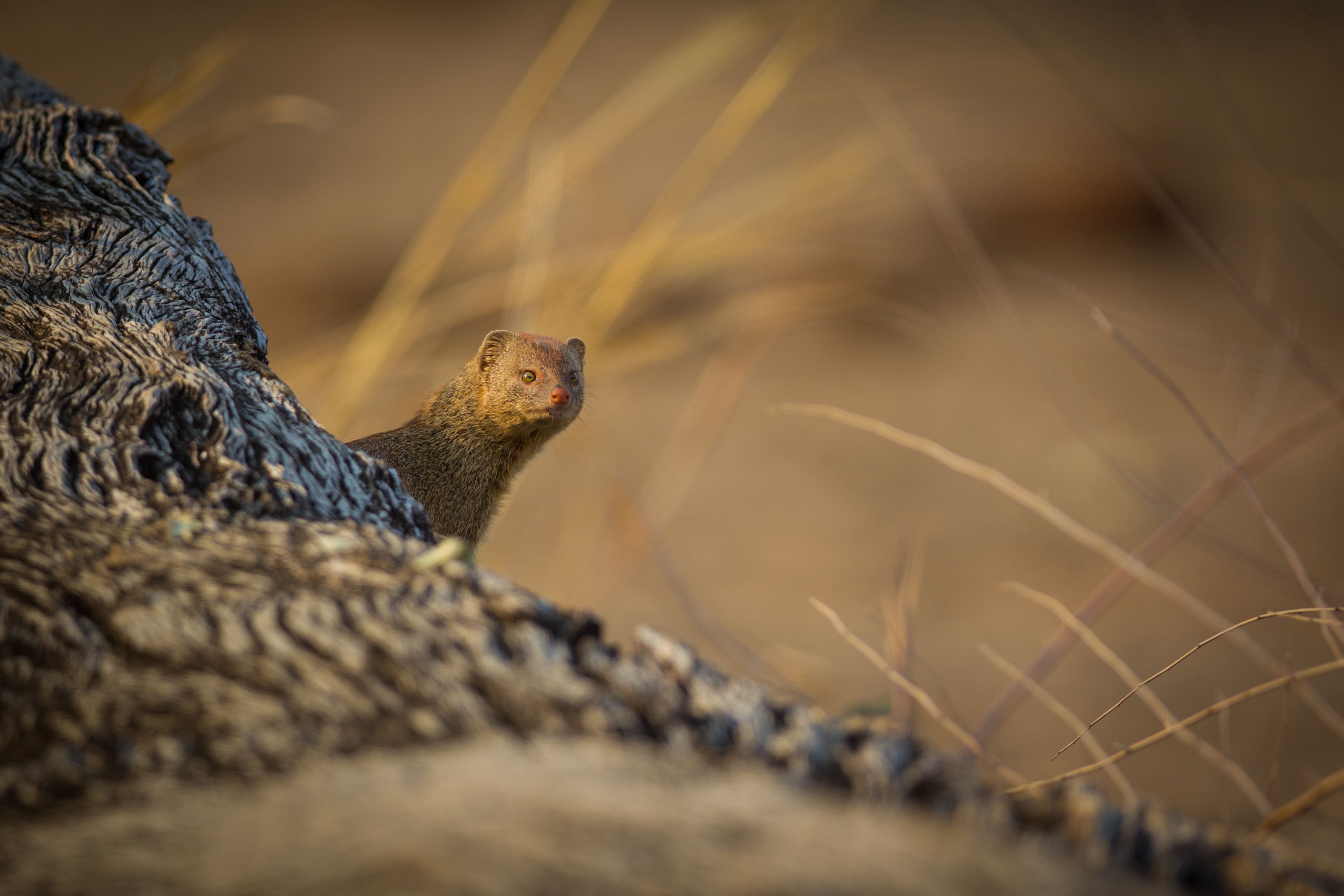 Ethical Information
NORMAN CARR BELIEVED IN:
• Sharing and preserving the unique wilderness of the South Luangwa National Park
• Offering an authentic safari experience
• Providing the highest standards of service
• Commitment to the welfare and development of our community
• Recognising and developing the potential of people
• Promoting Zambia as a destination for international visitors
It is our privilege to continue to preserve Norman's legacy.
Yosefe School – the Kapani School fund
Norman Carr started sponsoring school children more than 20 years ago. Norman was passionate about bringing the opportunity of a basic education to as many children in Mfuwe as possible believing this to be the fundamental key to the success of Zambia.
Since it's inception, the Kapani School Fund has sponsored thousands of children through basic school (currently sponsoring nearly 200) it has also built classrooms, teachers houses, a library, a lab and assist in the general upkeep of the fabric of the school.
The Abraham Banda Scholarship fund was started in 2003 with a donation from our most generous supporters specifically to address the issue of further education. The fund is now sponsoring trainees in mechanics, nursing, teaching, accounting, tourism industry. All the students have been supported through their education from an early stage. Most are orphans and could not otherwise have hope for any form of school education at all, let alone college.
The School project is run entirely voluntarily by staff at Kapani Lodge and school leavers – it is presided over by Abraham Banda – himself a former Yosefe School fund student, protégée of Norman Carr and now manager of Kapani Lodge.
NCS also supports wildlife and conservation awareness for the pupils.
All funds are donated by friends and guests of Norman Carr Safaris and every penny goes directly to where it is needed most.
Kakumbi Rural Health Clinic
Together with many of the lodges in the South Luangwa, NCS sponsors a fully qualified doctor to the local rural health clinic.
NCS have also donated housing for the staff (again, sponsored by our guests) and are very active in the admin involved in finding new doctors to come for a period of 3 to 6 months, organizing licences and much of the other behind the scenes work involved in this project.
HIV/Aids awareness training
Many of the lodges are involved in raising awareness amongst their staff of the issues surrounding HIV/Aids.
The courses also cover some of the other great challenges to health in rural africa – TB, Malaria, family planning, clean water and nutrition.
South Luangwa Conservation Society
NCS along with many of the other main lodges supports this conservation society in it's work financially and logistically.
The South Luangwa Conservation Society is a non-profit organisation committed to the conservation and preservation of the local wildlife and natural resources of the National Park and surrounding game management areas by means of:
•anti poaching patrols and snare removal programs
•support of local communities by alternative income generating projects such as fish
•farming, tree planting and chilli farming
•and the education of local children to appreciate their heritage and work towards sustainable wildlife utilisation and harmonious coexistence
Tree Planting
We raise and plant hundreds of indigenous trees from a tree nursery based at Yosefe School in order to address the problems of increasing deforestation and to give guests a chance to offset their carbon emissions.