Crocodile Camp is part of the immersive Chikoko Walking trails. It constitutes a stop for travellers taking a walking safari from Tafika or Chikoko.
Open from June to October, this tiny camp stands on an old river bank in a shady grove of ebony trees, with views over to a large open pan with a seasonal watercourse and grazing plants.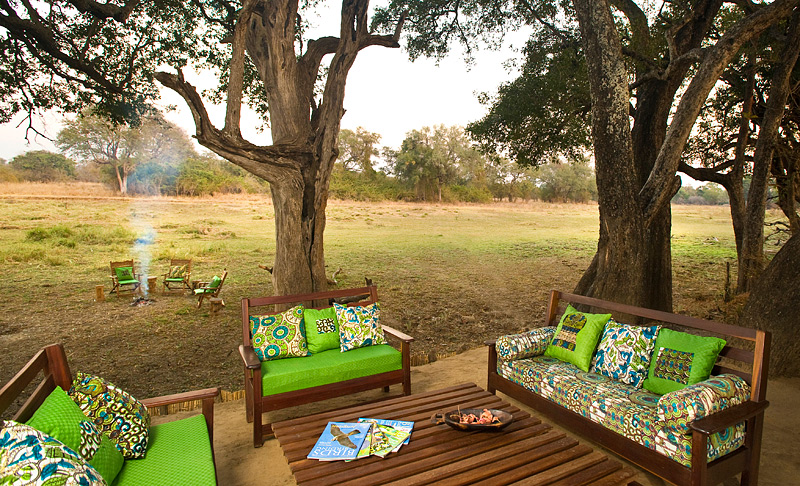 Accommodation at this very authentic bush camp is in the form of 3 rustic reed chalets sleeping a maximum of 6 guests, all open to the bush and with en suite flush toilet and showers. A small kitchen produces excellent meals. The bread from its earth ovens is particularly delicious. And there are options to dine under cover or al fresco, while quenching your thirst from the help-yourself bar.
Crocodile Camp forms part of a very enjoyable walking safari route along with Tafika and Chikoko Camps. This is walking for the absolute enthusiast. En route, guests are accompanied by a professional guide, an armed national park guard, and a tea bearer, while porters carry luggage separately, so all you have to hand is a camera or a pair of binoculars with which to enjoy a grassroots bush experience. No wifi or phone signal and only solar energy for power, it's a proper boots on the wild ground experience.