13°
20'
33.58" S
31°
48'
38.55" E

One of a series of lodgings in the South Luangwa National Park which specialises in walking safaris, Bilimungwe is a warm and welcoming little bush camp. Boasting a great setting, a profusion of wildlife and – crucially – one of Zambia's finest guides-in-residence, Manda Chisanga (joint winner of Wanderlust magazine's Guide of the Year award in 2006), with whom you can discover the surrounding wilderness.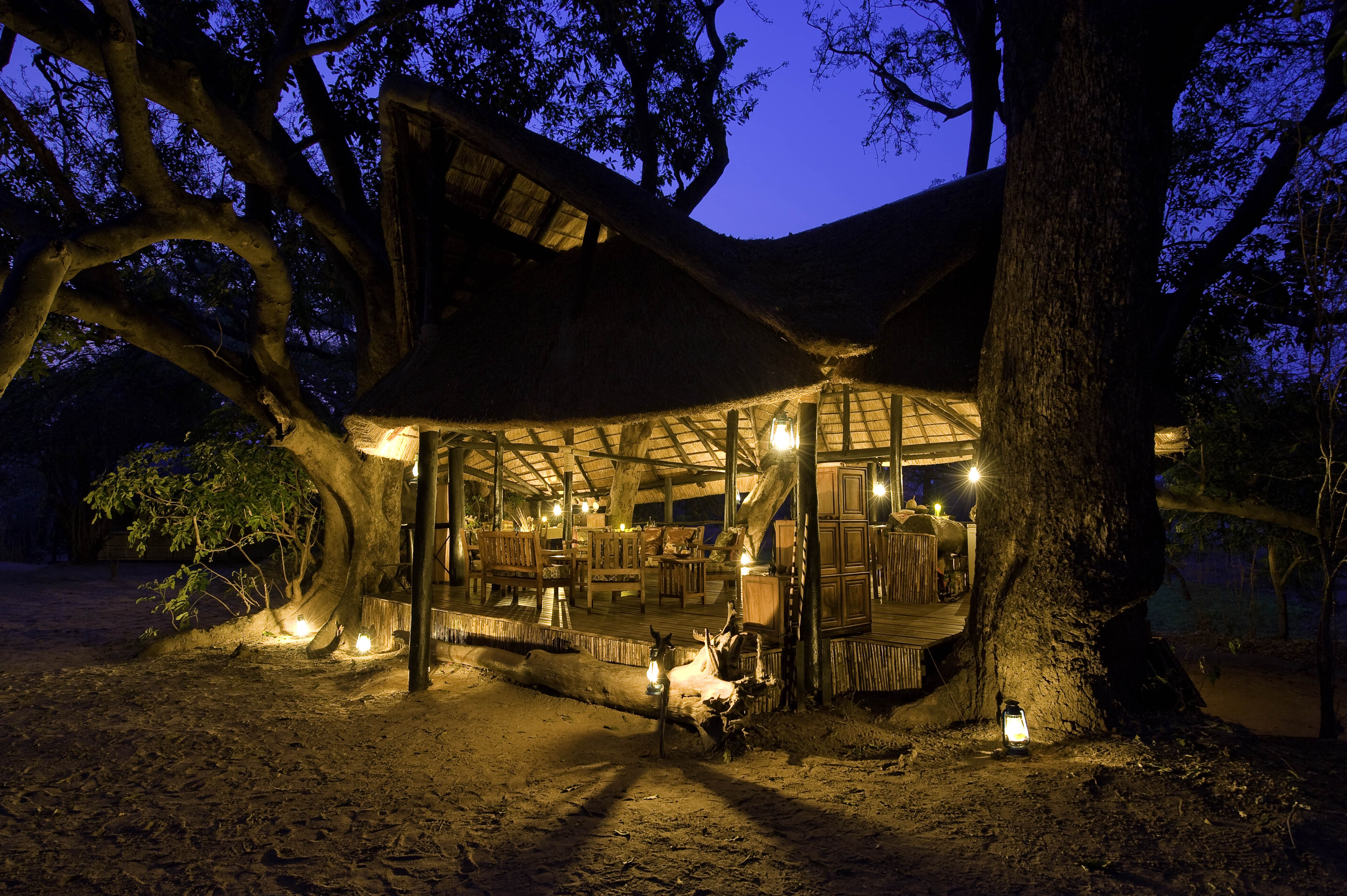 Shaded by tall winterthorn, sausage and mahogany trees, this homely camp consists of four brick and thatch en suite chalets, all with twin beds and a private deck, which look out onto the open plains. Nicely decorated with wooden furnishings and earthy coloured textiles, the comfortable rooms can feel a little dark, but their design guarantees they remain cool during the hottest of summer months.
Open from May to December, life at Bilimungwe – chameleon in the local language – centres around its delightful lounge-dining area, just metres from the permanent waterhole, where warthogs, elephant, puku and impala often come to drink. As well as organising cracking waterside barbeques, the excellent open-air kitchen, known after a member of staff as Joe's Bistro, cooks up traditional, well-presented and tasty meals. The main lodge building also features a well-stocked bar and a viewing deck with canvas safari chairs for relaxing in between safari activities.
As well as expert guiding, and particularly lovely sundowners by the waterside, this well-managed camp throws up all kinds of nice surprises for such a remote location including delicious home-made biscuits with morning coffee, fresh cakes with afternoon tea, even a hot chocolate waiting for your on return from a night drive.
Bilimungwe Camp specialises in walking safaris, although day drives and spot-lit night drives are also available. Two activities a day are common, and the combination of a morning walk and night drive is highly recommended. With a maximum of 8 guests and 1 guide at Bilimungwe Camp at any one time it's the norm for all activities to be done on a consensus basis, so a stay of 2 or 3 nights offers the best chance to get what you want from the trip, including some good walking, driving and bird watching.
A stay here is usually combined with a night at one of Bilimungwe's sister camps – Kuyenda, Chindeni, Chamilandu, Mfuwe, Kapamba and Zungalila.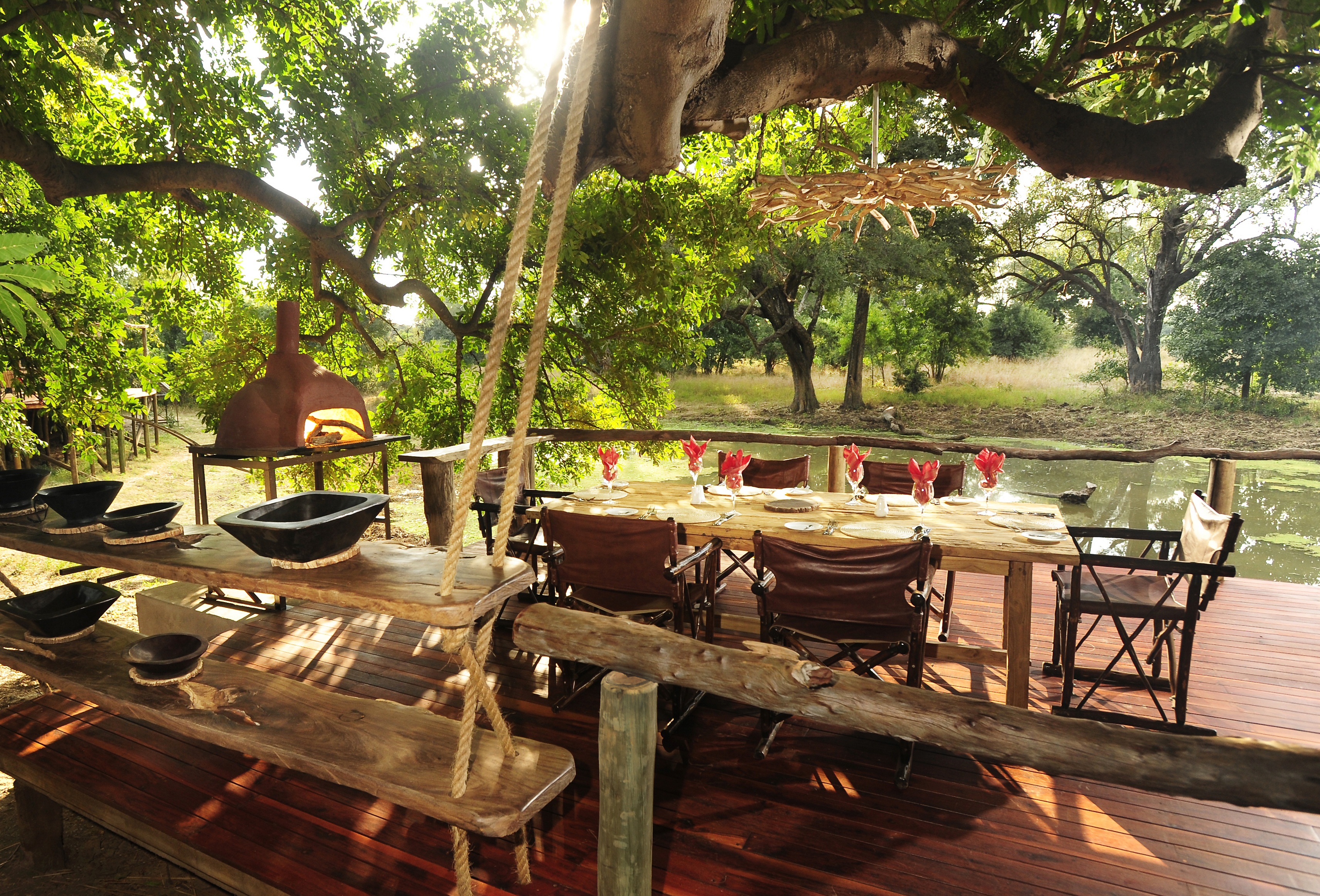 Ethical Information
Conservation & Community
In 1999, The Bushcamp Company started providing much-needed help to two local schools; Chiwawatala Basic School in Mfuwe and Chilongozi School in a remote area close to our bushcamps. Since our support began, the progress of the schools has been remarkable. With generous donations we have been able to sponsor pupils, pay teachers' salaries, build classrooms and staff houses, and take the school children into the park on game drives.
We also support other community projects that focus on reducing deforestation and encourage tree planting; for example, one of our guides has set up a successful solar-cooker project and we are helping run food-security eco-initiative workshops in Mfuwe. We run programmes on HIV and AIDS awareness for our staff and we also support a local theatre group, which perform plays to our guests about human-wildlife conflict.
Current schemes that we hope to develop further with funds from the Luangwa Conservation & Community Fund (LCCF) include fruit-tree planting, vegetable market-gardens, solar cookers and 'rocket' stoves, bio-fuel briquettes and honey production. Several conservation and community development charities that work in the Luangwa and across Zambia also benefit from our support and fundraising.
Luangwa Conservation & Community Fund (LCCF)
We work with the South Luangwa Conservation Society (SLCS) & North Luangwa Conservation Project (NLCP) to ensure that conservation efforts continue. We also run individual educational and conservation programmes in the community. To ensure the long term future of these essential projects we have introduced to our rates a donation of $10 per person per night to our "Luangwa Conservation & Community Fund". The funds will be split evenly between conservation and community projects.
Coservation & Environmental Best Practice
We are proud that our guides have the conservation of their park at the forefront of their minds. They have undergone rigorous training and passed challenging exams. They always try to follow park rules and avoid causing any negative impact to the wildlife or environment and assist Africa Wild Dog Conservation Zambia researchers in collecting data on wild dog and other carnivore sightings. We work with the South Luangwa Conservation Society which plays a vital role in the park's anti-poaching effort – during the green season we fund scout patrols in the area of the park in which we operate. For years we have been encouraging the community to plant trees and have started several tree planting programmes. More recently we have been working with African Carbon Exchange (ACX) who will monitor targets set for The Bushcamp Company for reducing our ecological footprint. All of our camps now have solar lighting and water heating and we are looking at further ways to improve the way we operate.
Community Projects
As well as supporting the Kakumbi Community Clinic, we have helped start up a honey project. Recently we have started working with Conservation Science Africa (CSA) to implement an eco-initiative to enhance the living standards and conditions of the communities in the area. CSA runs capacity building workshops and offers technical and educational support on livelihood and agricultural methods.