One of a series of lodgings in the South Luangwa National Park which specialises in walking safaris, Bilimungwe is a warm and welcoming little bush camp, boasting a great setting, a profusion of wildlife and – crucially – one of Zambia's finest guides-in-residence, Manda Chisanga (joint winner of Wanderlust magazine's Guide of the Year award in 2006), with whom you can discover the surrounding wilderness.
Overview
Shaded by tall winterthorn, sausage and mahogany trees, this homely camp consists of four brick and thatch en suite chalets, all with twin beds and a private deck, which look out onto the open plains.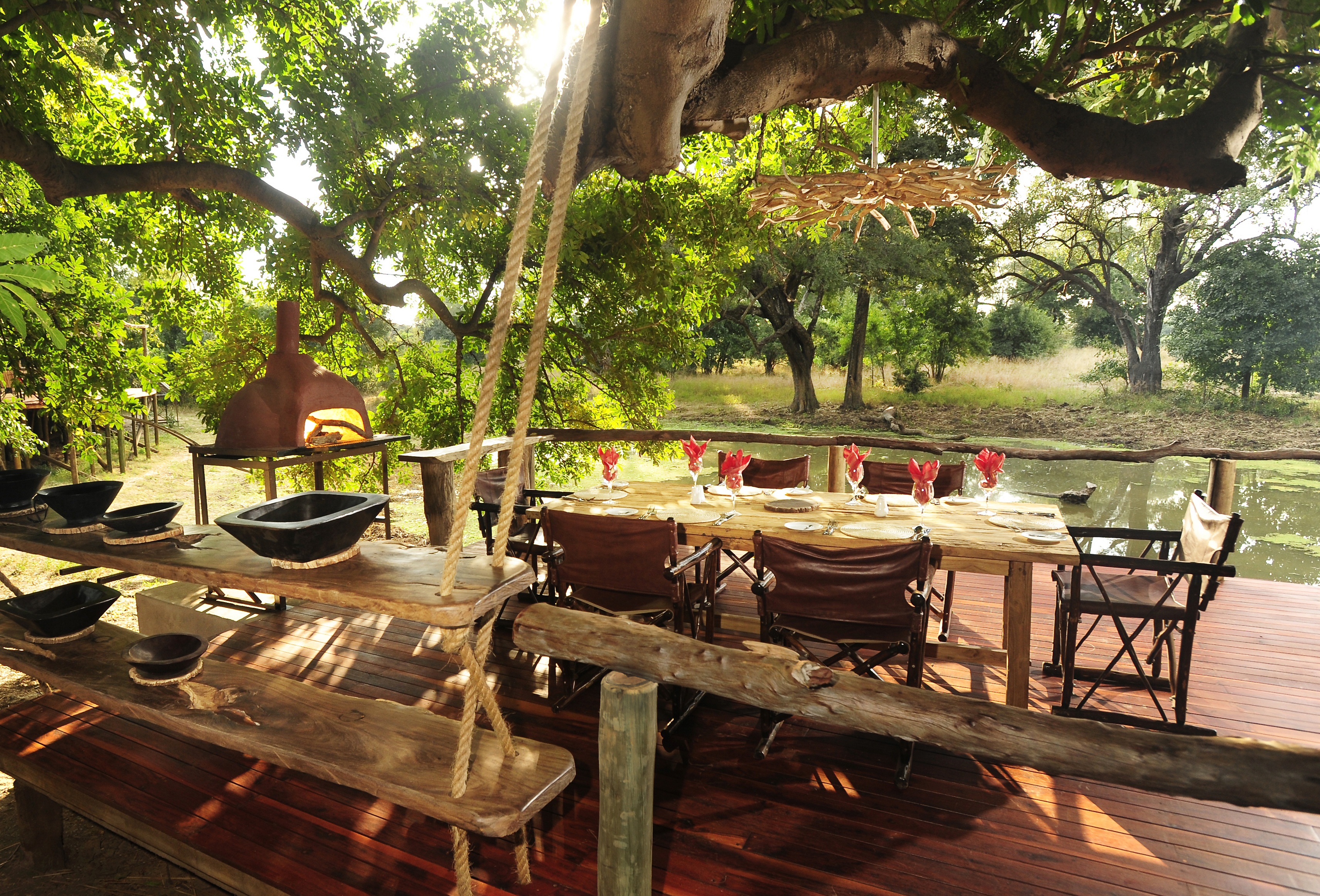 Food & service
As well as organising cracking waterside barbeques, the excellent open-air kitchen, known after a member of staff as Joe's Bistro, cooks up traditional, well-presented and tasty meals. The main lodge building also features a well-stocked bar and a viewing deck with canvas safari chairs for relaxing in between safari activities.
As well as expert guiding, and particularly lovely sundowners by the waterside, this well-managed camp throws up all kinds of nice surprises for such a remote location, including delicious home-made biscuits with morning coffee, fresh cakes with afternoon tea, and even a hot chocolate waiting for your return from a night drive.
Rooms
Nicely decorated with wooden furnishings and earthy coloured textiles, the comfortable rooms can feel a little dark, but their design guarantees they remain cool during the hottest of summer months.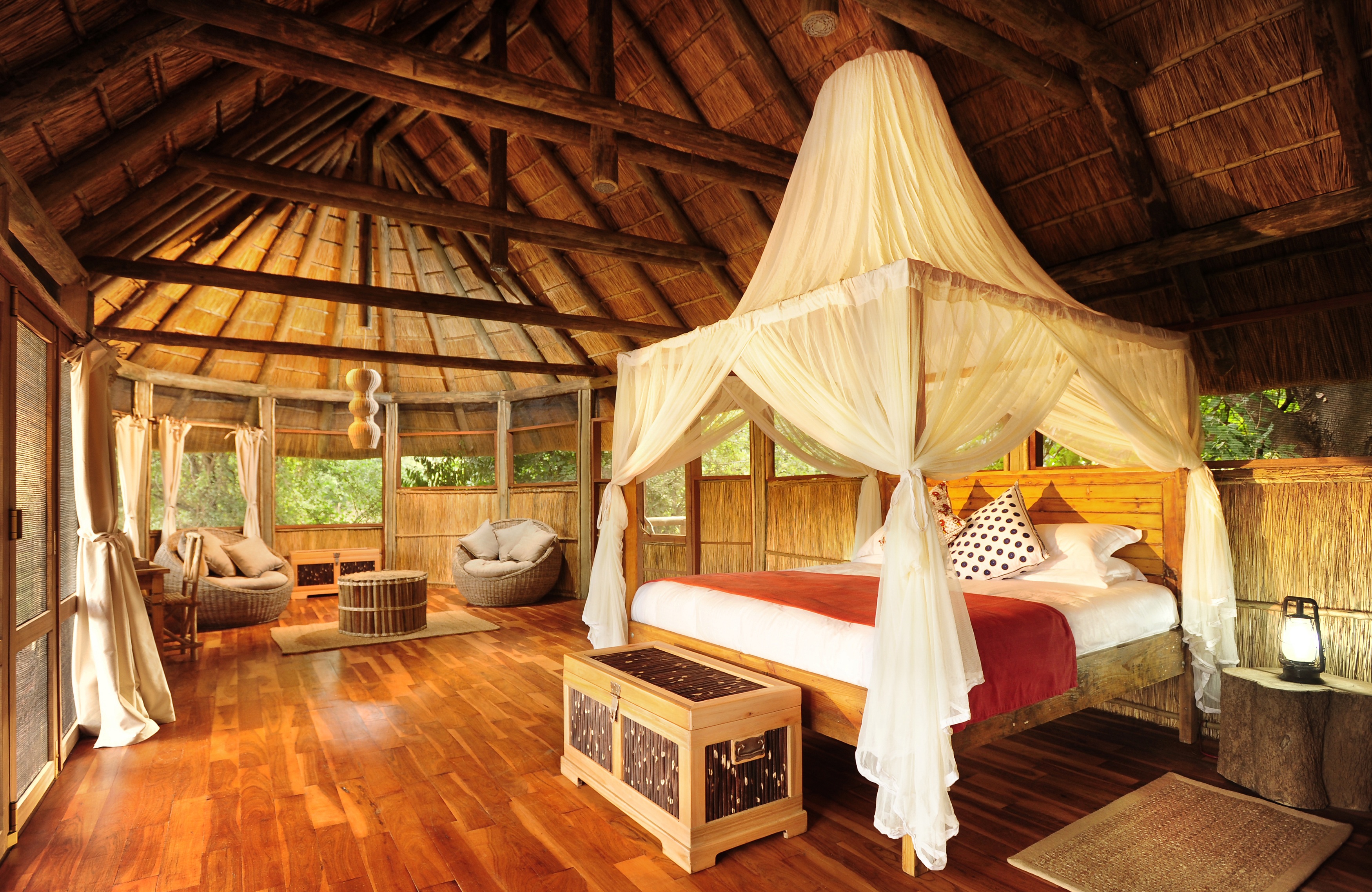 Open from May to December, life at Bilimungwe – chameleon in the local language – centres around its delightful lounge-dining area, just metres from the permanent waterhole, where warthogs, elephant, puku and impala often come to drink.
Activities
Bilimungwe Camp specialises in walking safaris, although day drives and spot-lit night drives are also available. Two activities a day are common, and the combination of a morning walk and night drive is highly recommended. With a maximum of 8 guests and 1 guide at Bilimungwe Camp at any one time it's the norm for all activities to be done on a consensus basis, so a stay of 2 or 3 nights offers the best chance to get what you want from the trip, including some good walking, driving and bird watching.
A stay here is usually combined with a night at one of Bilimungwe's sister camps – Kuyenda, Chindeni, Chamilandu, Mfuwe, Kapamba and Zungalila.
Impact
Conservation
Bilimungwe Camp works both with the South Luangwa Conservation Society (SLCS) & North Luangwa Conservation Project (NLCP) to ensure that conservation efforts continue in the area. Individual educational and conservation programmes in the community are also run as part of a more sustained push for the preservation of the South Luangwa National Park.
To ensure the long term future of these essential projects the camp has introduced to their rates a donation of $10 per person per night to the 'Luangwa Conservation & Community Fund'. The funds from this are then split evenly between conservation and community projects.
Community
The camp provides help to two local schools; Chiwawatala Basic School in Mfuwe and Chilongozi School in a remote area close to the camp. Since support began, the progress of the schools has been remarkable. With generous donations it has allowed for the sponsorship of pupils, teachers' salaries to be covered, the construction of classrooms and staff houses, and provided the necessary means for the school children to have outings into the park on wildlife drives.