15°
37'
14.77" S
29°
45'
24.35" E
Located in the remote east of the Lower Zambezi National Park, the appropriately named Kulefu (the faraway place) is built on a permanent channel of the Zambezi, in a shady grove of winterthorn acacia trees.
overview
Open from mid-April to mid-November, and reachable only by boat (with plenty of wildlife to see along the way), this luxury camp comprises of 7 spacious tents sitting atop broad teak platforms dotted along the riverbank.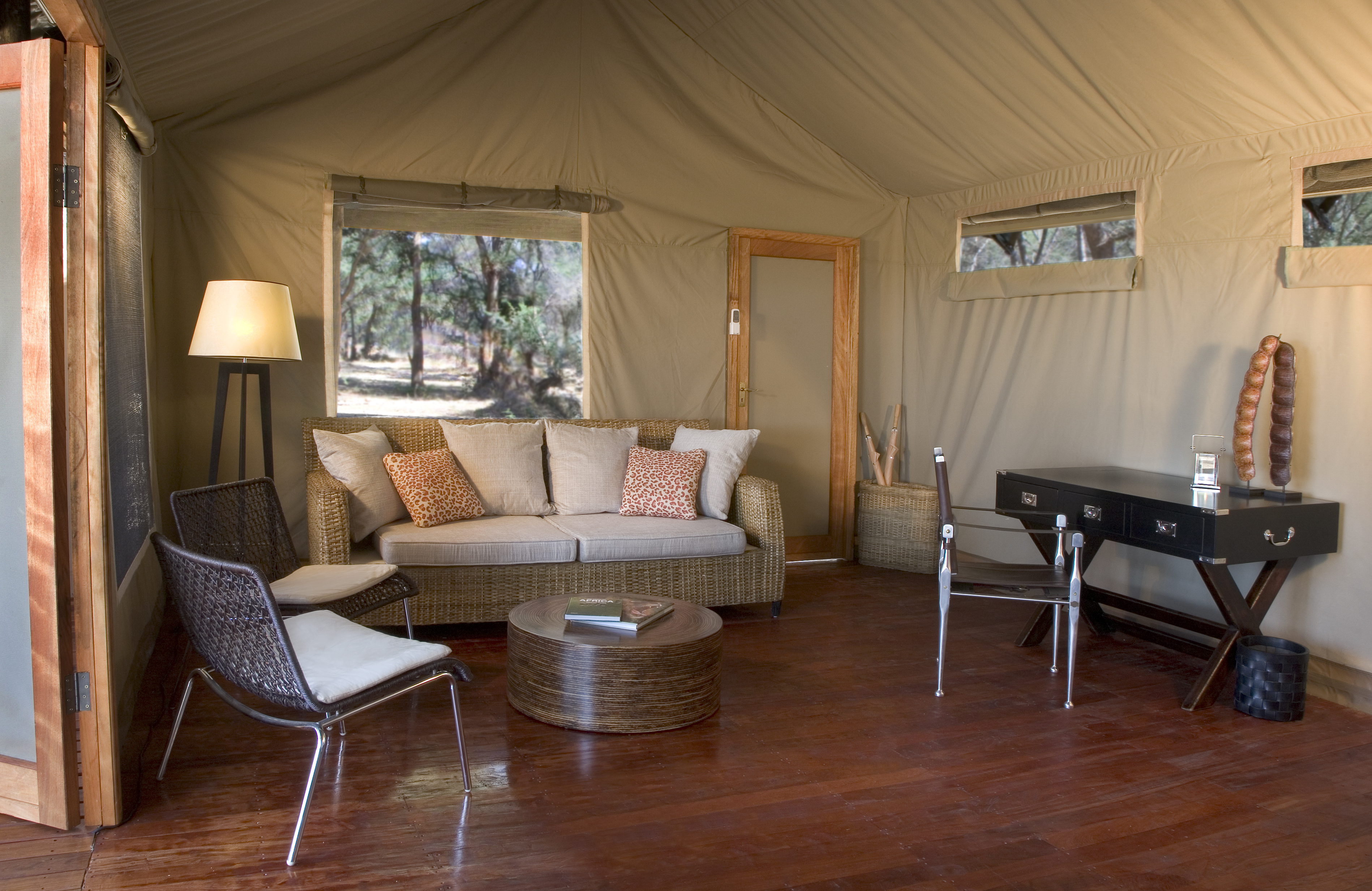 food and service
The meals at Zambezi Kulefu Camp are excellent and can be enjoyed by the light of a campfire or traditional safari lamps. The service is equally fine.
accommodation
The central areas of Zambezi Kulefu Camp, including an open-fronted lounge and dining room, are amongst the most visually appealing of any we've seen on our Zambian travels – with contemporary but comfortable furniture complimented by lovely touches, such as chandeliers hanging from the canvas ceilings, and sweeping views of the water channel.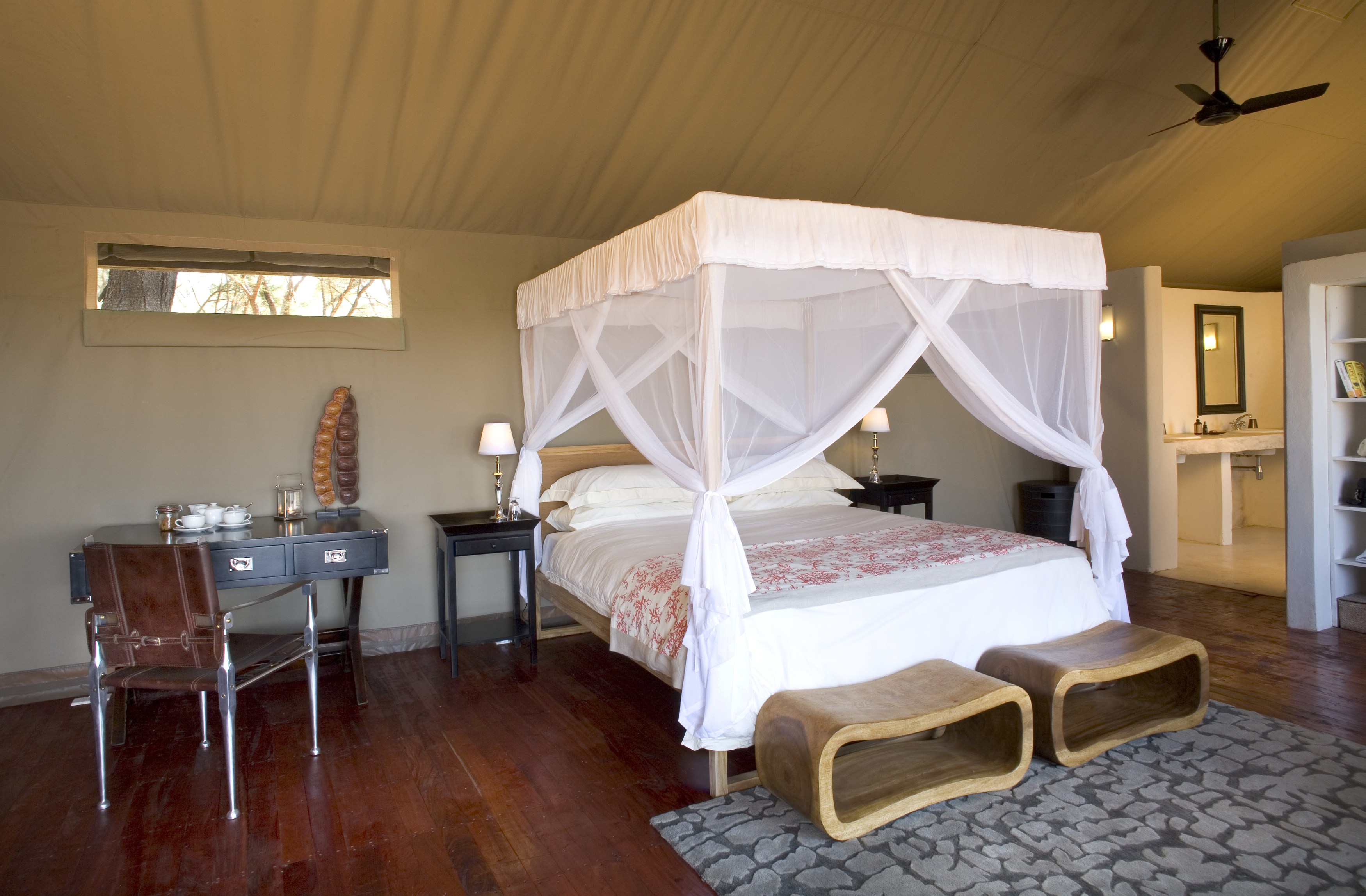 The tents are smartly furnished, and they all feature four posters, a small lounge area, en-suite bathroom and a wooden patio with sun loungers.
activities
A teak deck and small riverside swimming pool are perfect for relaxing in between the variety of activities on offer at Kulefu, which include walking safaris, day and night wildlife drives, motorboat trips, fishing and canoeing.