17°
43'
31.33" S
25°
14'
24.65" E
Situated on the banks of the Zambezi river in Zambia, the Royal Zambezi Lodge is a family owned luxury safari lodge, and lies on the edge of the Lower Zambezi National Park.
overview
Overlooking the Zambezi, the main lodge is largely open plan, and consists of a dining room, veranda, lounge and bar. The dining room sprawls from the shelter of the thatched roof of the main building out onto the vast veranda. Guests dine indoors – literally over the water – or at a private candle-lit table on the sand.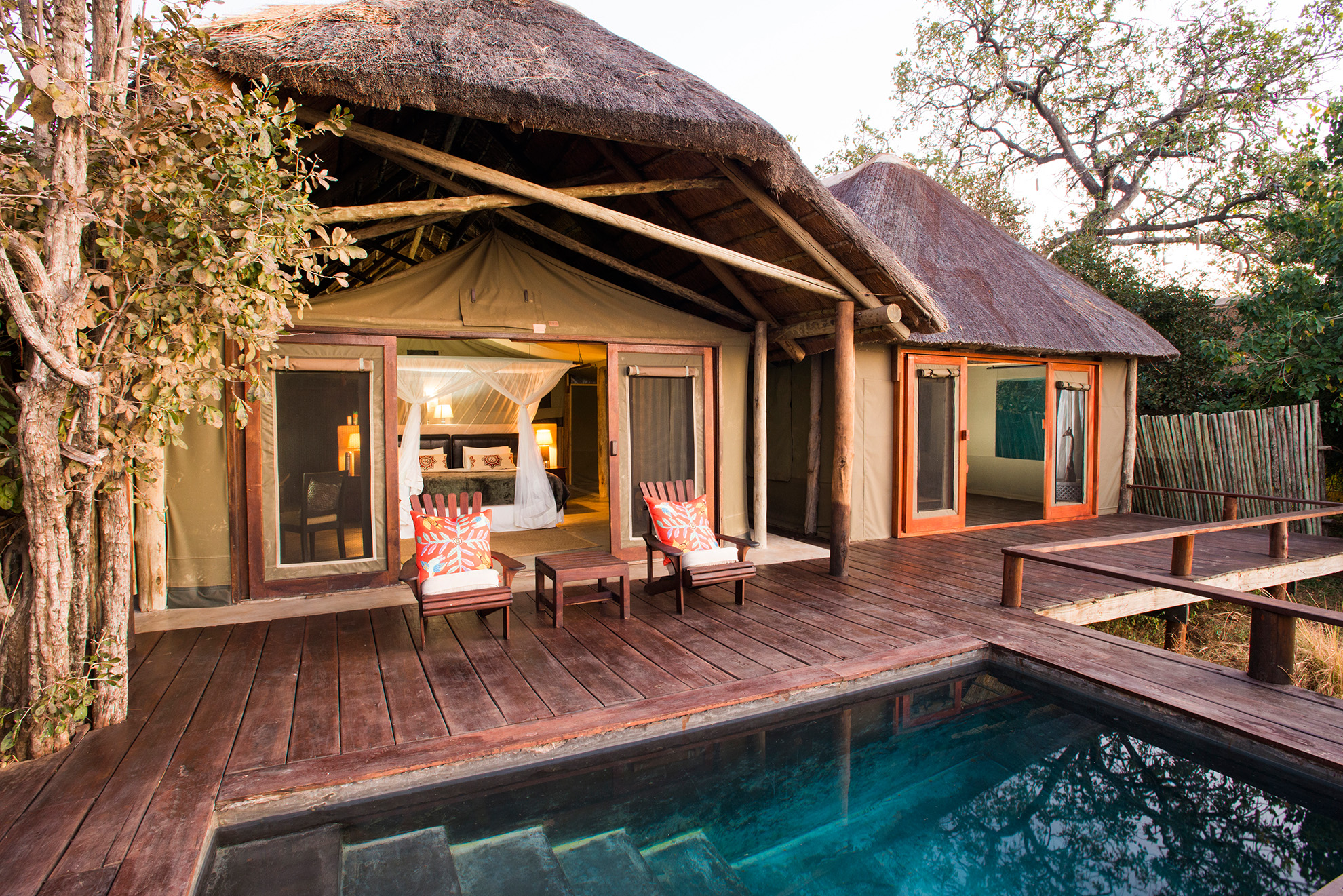 Comfortable and welcoming, the veranda's seating area is a breezy assortment of wicker furniture padded with clean white cushions. Equally good, the lounge is characterised by deep-set armchairs, sofas, table lamps and a roaring fire. In the evenings, guests tend to gather at the Sausage Tree Bar, which can be found suspended over the water, adjacent to the lodge's swimming pool.
food and service
For breakfast, the Royal Zambezi chefs prepare meals to order, served on the deck. Lunch is provided via either a gourmet picnic or full outdoor buffet in the national park – complete with linen tableware. Dinner is served at private tables beneath the night sky, or delivered by room service to the guest's personal veranda. On special occasions, guests may find themselves eating by a camp fire – or even enjoying a candlelit dinner on one of the Zambezi's deserted islands.
accommodation
The Royal Zambezi offers ten classic suites and four deluxe suites, each surrounded by mature trees. The suites are spacious, fully furnished canvas tents, fitted with wooden floors and a private deck, ample furniture and either king sized double beds or twin single beds.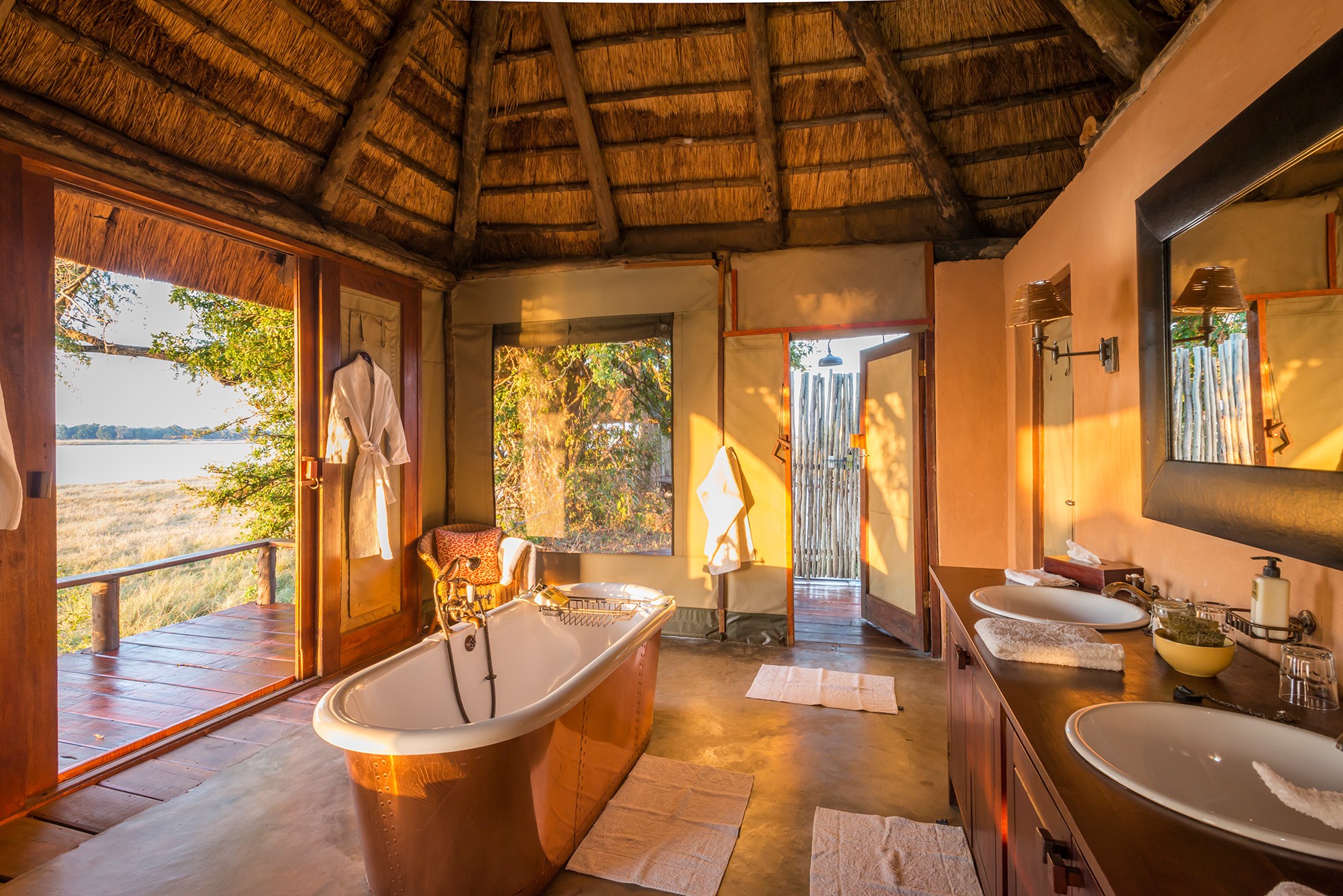 Each classic suite has an en-suite bathroom, including a bath tub and a flush toilet. The four deluxe suites offer an outdoor bath, shower and plunge pool, whilst two of the deluxe suites are not tented, but thatched, and include an indoor lounge area and outdoor river-view sala. Wi-Fi is available across the lodge.
activities
Zambia's luxury trips are varied and the Royal Zambezi offers a smorgasbord of wildlife related activities – including a multitude of safaris, fishing, river cruises and canoe trips.