15°
42'
44.28" S
29°
22'
33.96" E
Another Robin Pope property, designed by Neil Rocher and located in Lower Zambezi National Park, Chongwe River House is a one off, attractive, idiosyncratic and somewhat reminiscent of the organic rural structures of pre-Roman northern Europe.
Opened in April 2006, situated on the banks of Chongwe river, in the shade of a winterthorn and ebony grove, the house is built from a mix of concrete, stone, 25 dead leadwood trees and thatch. Seen from the river, it is striking: a thick-set thatched roof with an attractive finish sits on walls that bulge, twist and point – the intention being to reflect the shape and growth of a termite mound, and to mimic the shape of surrounding trees.
Divided into a main room, kitchen, outdoor patio, swimming pool and 4 bedrooms, the house's design aims to avoid doors, corners, straight lines and flat vertical surfaces. The main room consists of a sitting room and dining area, and is purposely vast. Characterised by an open staircase, exposed wood features – the dining table support is an unfinished winterthorn trunk – and by a mix of local textiles and specially commissioned sculptures, the room is partly without an outside wall, a meeting of technology with nature, a feel further reinforced by the sight of low bridges over flowing water, and by the fact that it is easy to look from here, over the deck and pool, to the river and mountains beyond.
Continuing Chongwe River House's design motifs, the ground floor bedrooms are accessed by means of a tunnel, and the sense of burrowing is accentuated by the curved corridors, which also provide the necessary privacy (we were serious about the no door rule), and relief is provided by the fact that, like the main room, the rooms are open fronted – nature has been allowed inside. Each room consists of a four poster bed, comfortable seating, room enough in which to change, a terrace and a separate bathroom. Simple, elegant and fun, the rooms are wonderful, and special mention goes to the baths, which are carved by renowned Zambian sculptor, Eddie Mumba.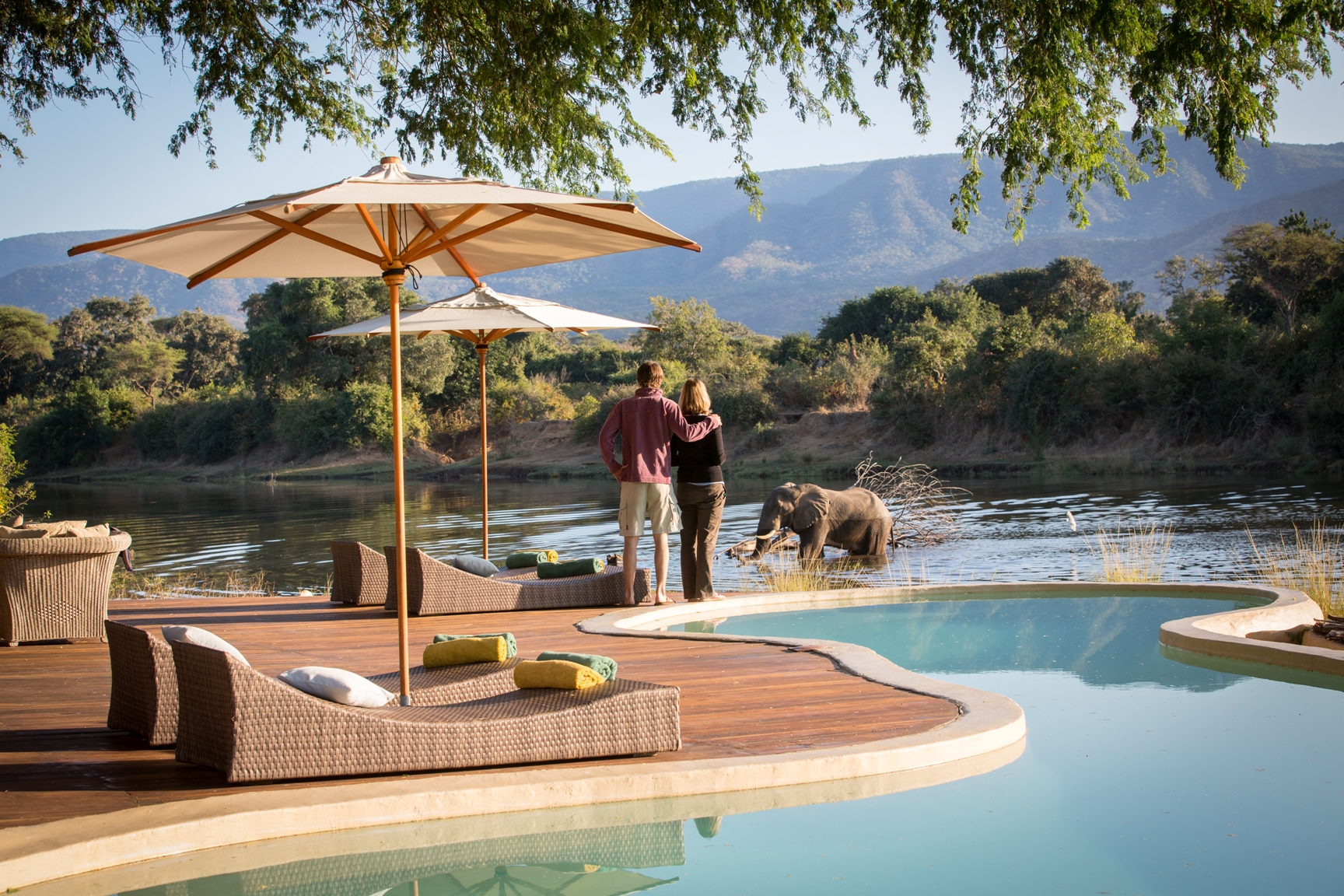 Designed for family stays, and complete with private chef, guide and house service, Chongwe River House is a very private stay. Activities include game drives, guided walks, boat trips, fishing, bush picnics, bird watching and canoeing.