Please note that Time + Tide King Lewanika Lodge is only open between October 15 and July 15.
Time + Tide King Lewanika Lodge, named for the monarch who declared the area protected in the 1880s, is an essential addition to Zambia's safari offering: the only luxury permanent lodge in Liuwa National Park. Built and operated by Norman Carr Safaris, it is a must-visit destination.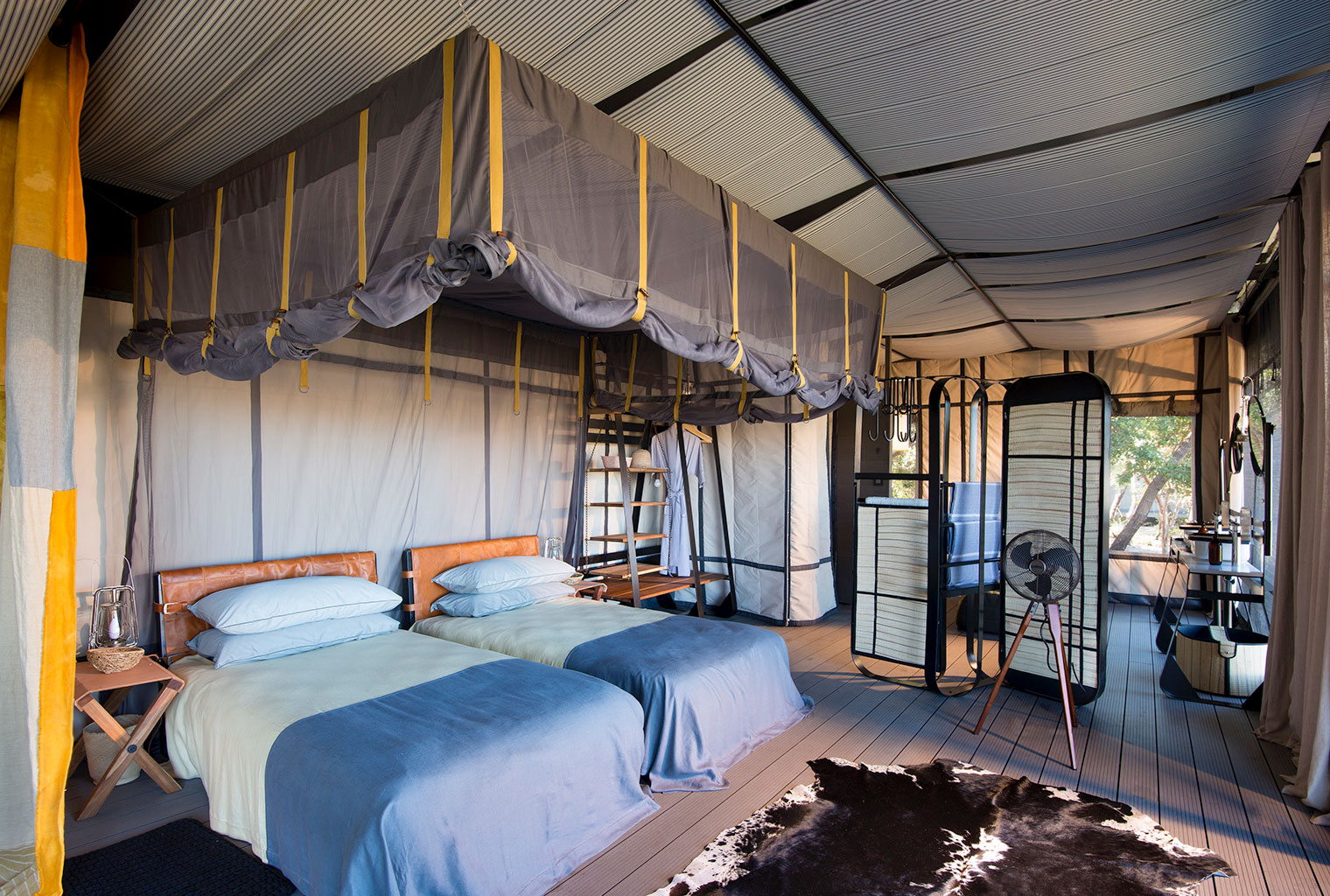 Overview
Likely Zambia's most exclusive lodge, and designed by the architectural team behind other favourites including Ngorongoro Crater Lodge, King Lewanika combines luxury and genuine rustic charm. Thatch, canvas and open woods dominate, but the furnishings are classic and opulent. The lounges and dining area are understated and elegant, all designed to focus attention on the star of the show: the spectacular views onto the plain and its wildlife. Phone reception and wi-fi are available, though limited. There is a plunge pool. Please note that there is a minimum age of five at this lodge.
Food & service
The cuisine at King Lewanika is as accomplished as one would expect from this experienced team, and the range of drinks is excellent. From restaurant floor to room care to the standard of guiding, service is refined, attentive and all round excellent.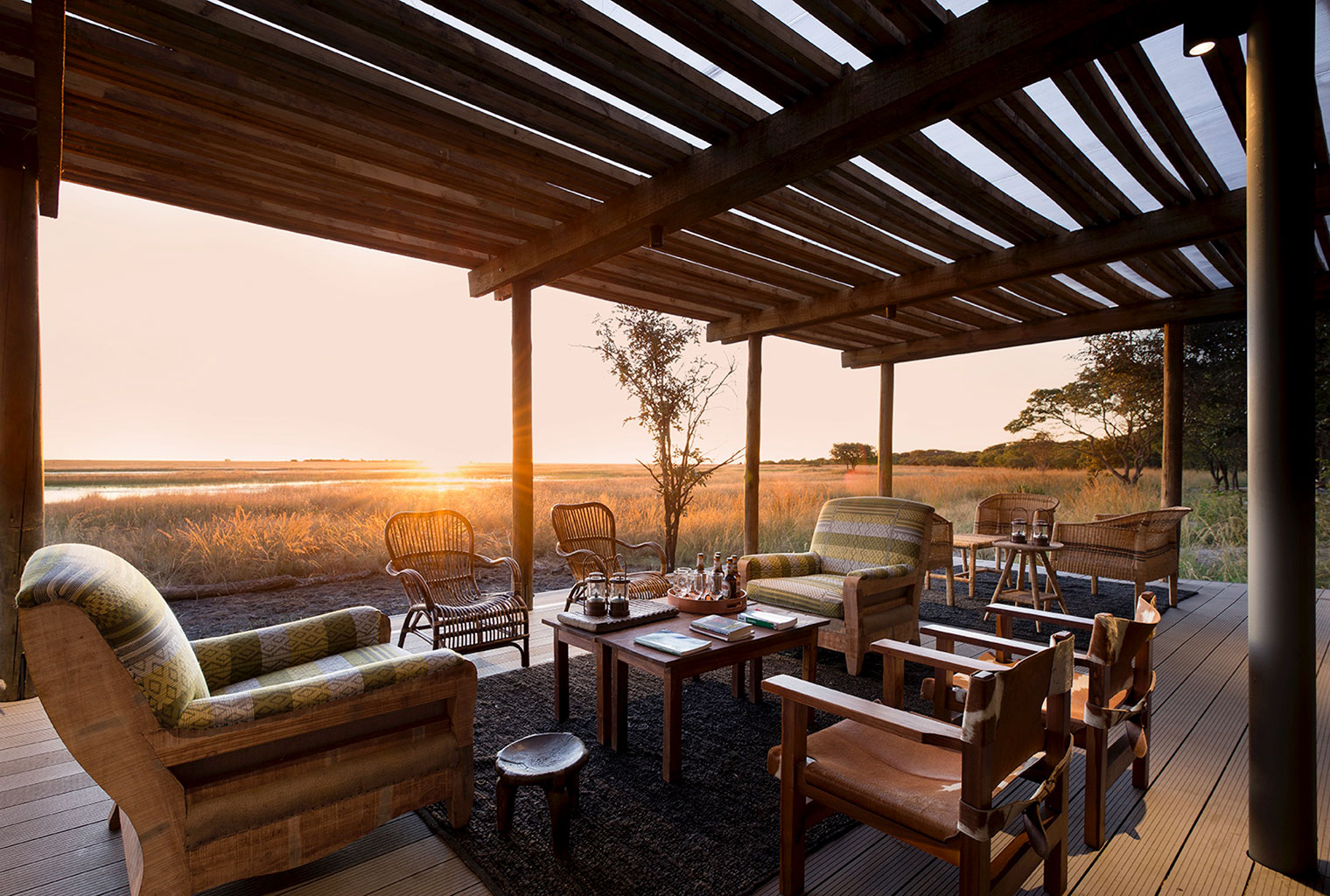 Rooms
The accommodations at Time + Tide King Lewanika comprise six villas, including one with two bedrooms that can comfortably host a family. Each villa is positioned on its own raised platform, a good distance from its neighbours and thoughtfully angled to maximise privacy and the view. The combination of traditional safari aesthetic and modern luxury continues throughout, with plush en suite facilities in each villa and furnishings that flavour contemporary style with local arts and crafts. There is also electricity throughout, with limited Wi-Fi availability. Each villa has its own deck upon which private dinners can be served.
Activities
Time + Tide King Lewanika is not only a quality offering but in fact the only permanent camp in the park. Thus it is the perfect base from which to explore the area and its wildlife (either on drives or expertly-guided walking safaris), sleep out under the stars, or attend the local moving of the king and queen ceremony. .
Impact
Conservation
Time + Tide supports local research on carnivores and wildebeest and helps to fund the conservation management authority through park fees. The lodge has also partnered with the two communities closest to Lewanika Lodge — Sibemi and Munde — to ensure residents appreciate tangible benefits from conservation and tourism.
Commerce
In the first year of operation, Time + Tide recruited 28% of the Lewanika staff from Sibemi and Munde villages; 44% of staff from other villages within or adjacent to the national park; 22% of staff from the local town of Kalabo (approx 40 km from Lewanika); and 6% from the Western Province capital of Mongu. 100% of Lewanika permanent staff are from the Western Province, with 72% from within the national park area.
Furthermore, Time + Tide aims to source 30% of the food required for the lodge from local villages within the national park.
Community
The Time + Tide Foundation funds the operating costs of the Sibemi Primary School, and numerous students scholarships for a variety of age groups. Additionally, the Foundation has installed 2 wells that provide clean drinking water year-round in Sibemi Village.