A member of the exclusive Classic Safari Camps of Africa group, located in western Uganda, on the Semliki Valley Wildlife Reserve, Semliki Safari Lodge is a luxury lodge with a reputation for providing guests with a real Ugandan bush experience.
Overview
A stone, wood and thatch build, the lodge consists of a mess area and 8 sleeping tents. Set in a beautifully landscaped garden, the shared areas include a lounge, bar, veranda, dining area, library and swimming pool.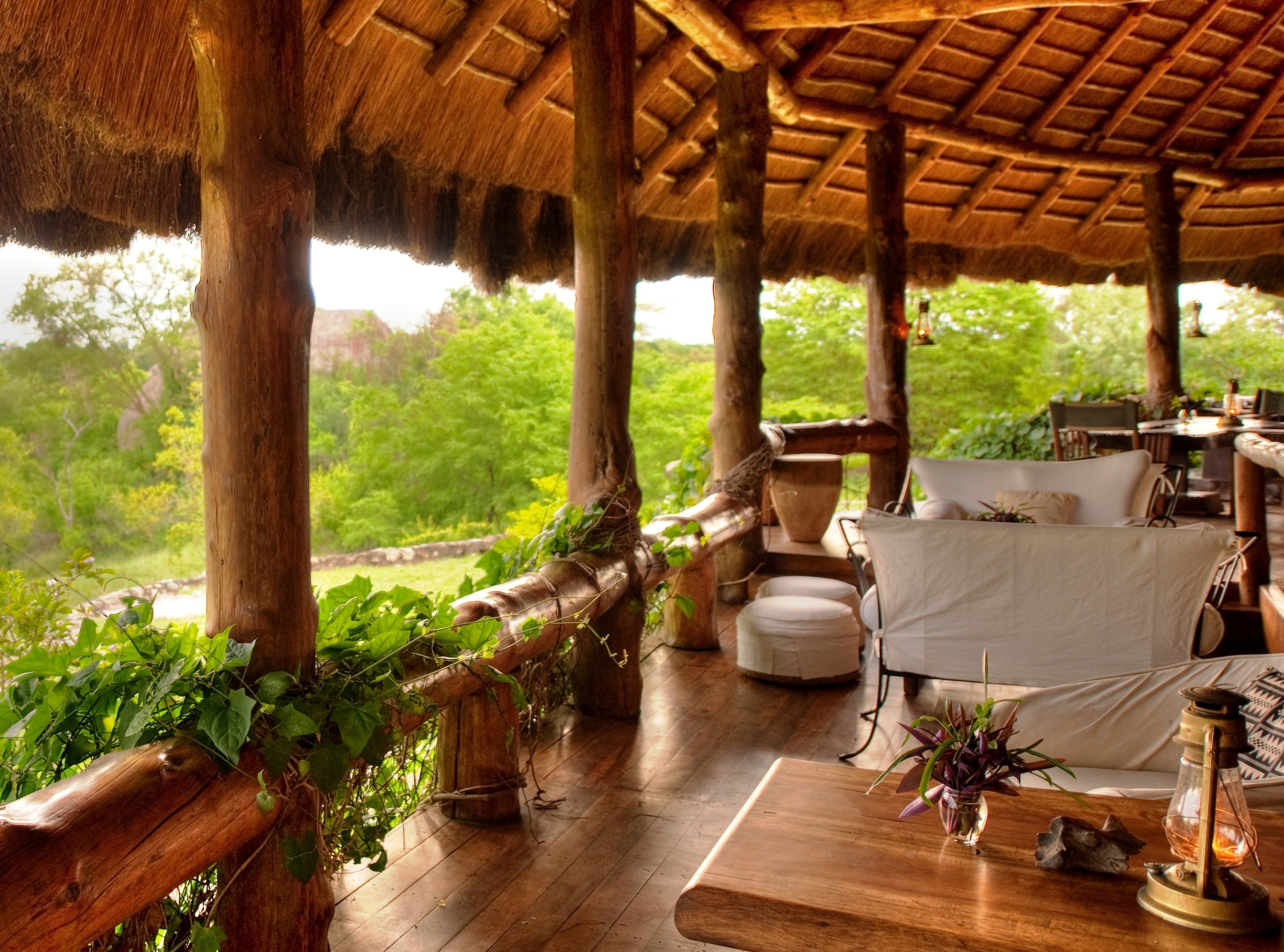 Food & service
Spacious, welcoming and comfortable, the main lodge is characterised by hand carved tables, polished wooden floors, curved low seating, canvas dining chairs, white and beige cushions, open sides, well chosen artifacts and an open fire. The food is great, as is the service.
Rooms
Raised on wooden platforms, and protected by heavily thatched roofs, the sleeping tents of Semliki Safari Lodge are just as comfortable as the shared areas.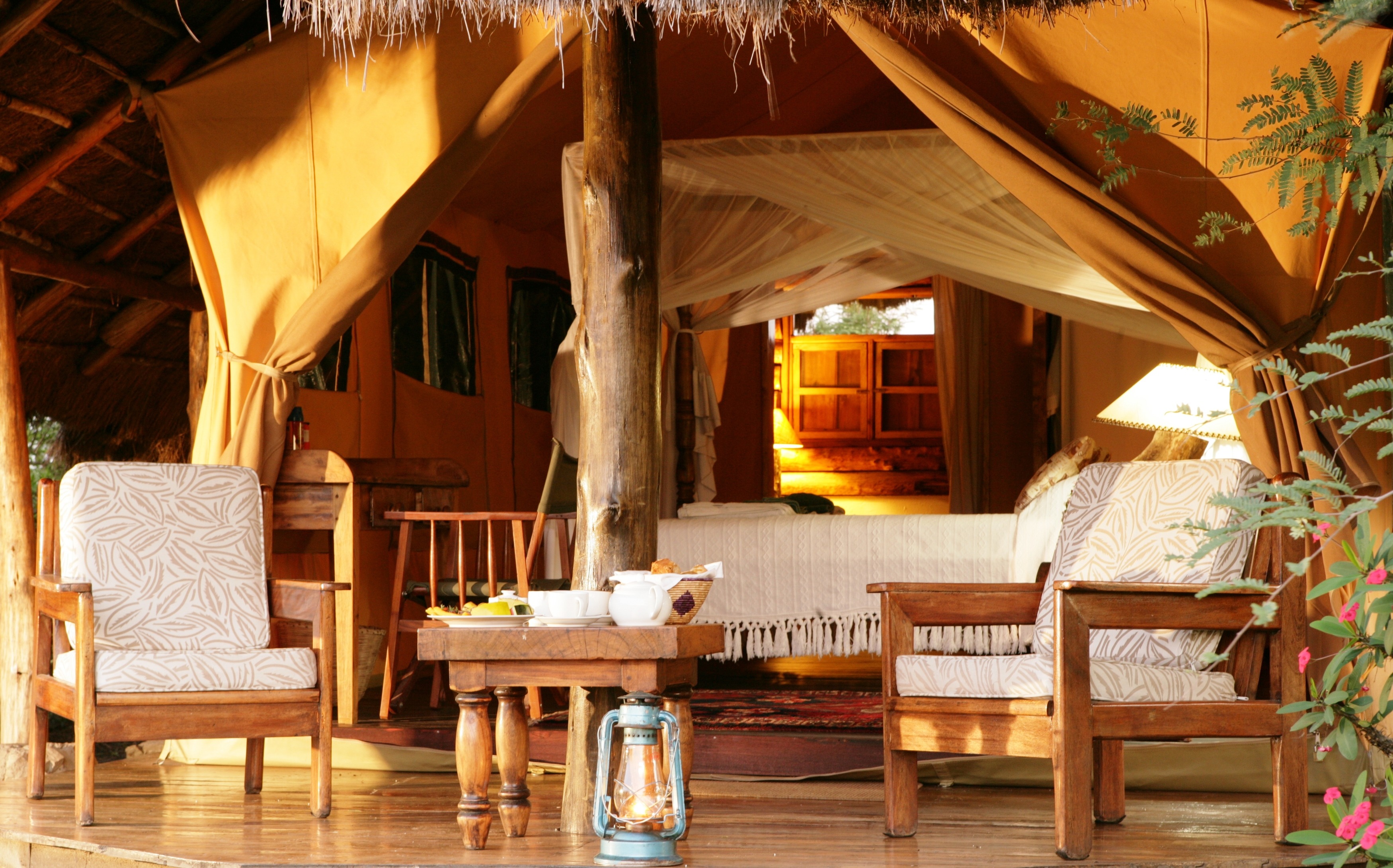 Each tent possesses a separate bathroom, its own veranda, a double or twin bed, space to change in and a small seating area (easy chairs and small side table). Simply designed, tastefully decorated – Persian carpet, sensible furniture, polished floors, muslin curtains – and beautifully lit, the tents are cosy and typically safari. Wi-Fi is accessible in the reception area.
Activities
Activities at Semliki Safari Lodge include trips to spot the shoebill, general bird watching, tracking forest elephant and Ugandan kob, boating, fishing and guided walks.
Impact
Conservation
In 1996, the Semliki Wildlife Reserve area was completely poached and hunted out. There were estimates of 300-400 Uganda kob left in the Semliki basin. But through hard work and dedication from Semliki lodge and UWA (Ugandan Wildlife Authority) the area has been brought back to life through anti-poaching and the eviction of cattle grazing in the area, the life has really come back. Kob populations are at about 10,000 now. Elephants, buffalo, warthog, lion and many other wildlife species have come back in the area in great numbers.
Working with the local communities and showing the benefits of conservation is crucial for the preservation of the area. Semliki Lodge employs local people and trains others to become guides. Today, Semliki is probably one of the best places to see Forest Elephant and Shoebill, two of the worlds more threatened species.