2°
8'
45.81'' N
31°
48'
39.64'' E
Situated in Murchison Falls National Park, in north-western Uganda, Nile Geo Safari Lodge is a first class eco-lodge.
OVERVIEW
Perched overlooking the Victoria Nile, a thatch and wood build, the Nile Geo Safari Lodge includes a main lodge and ten sleeping rooms. The views of the river, surrounding grasslands and wildlife are stunning.
With communal luxuries such as outdoor wooden verandas with comfortable seating, a swimming pool, a fire-pit and an intimate dining area and a stylish bar, the main lodge is wonderfully comfortable. Its low key and environmentally conscious approach to the business of creating a lodge merges seamlessly with the surrounding habitat; a fine example of what can be done by way of on-the-ground sustainable tourism. Thus, the surrounding habitats allow for the natural surroundings to take centre-stage.
FOOD AND SERVICE
The service at Nile Geo Safari Lodge – from restaurant floor to room care to guide – is friendly and very much hands on, while both the food and drink are of highest quality.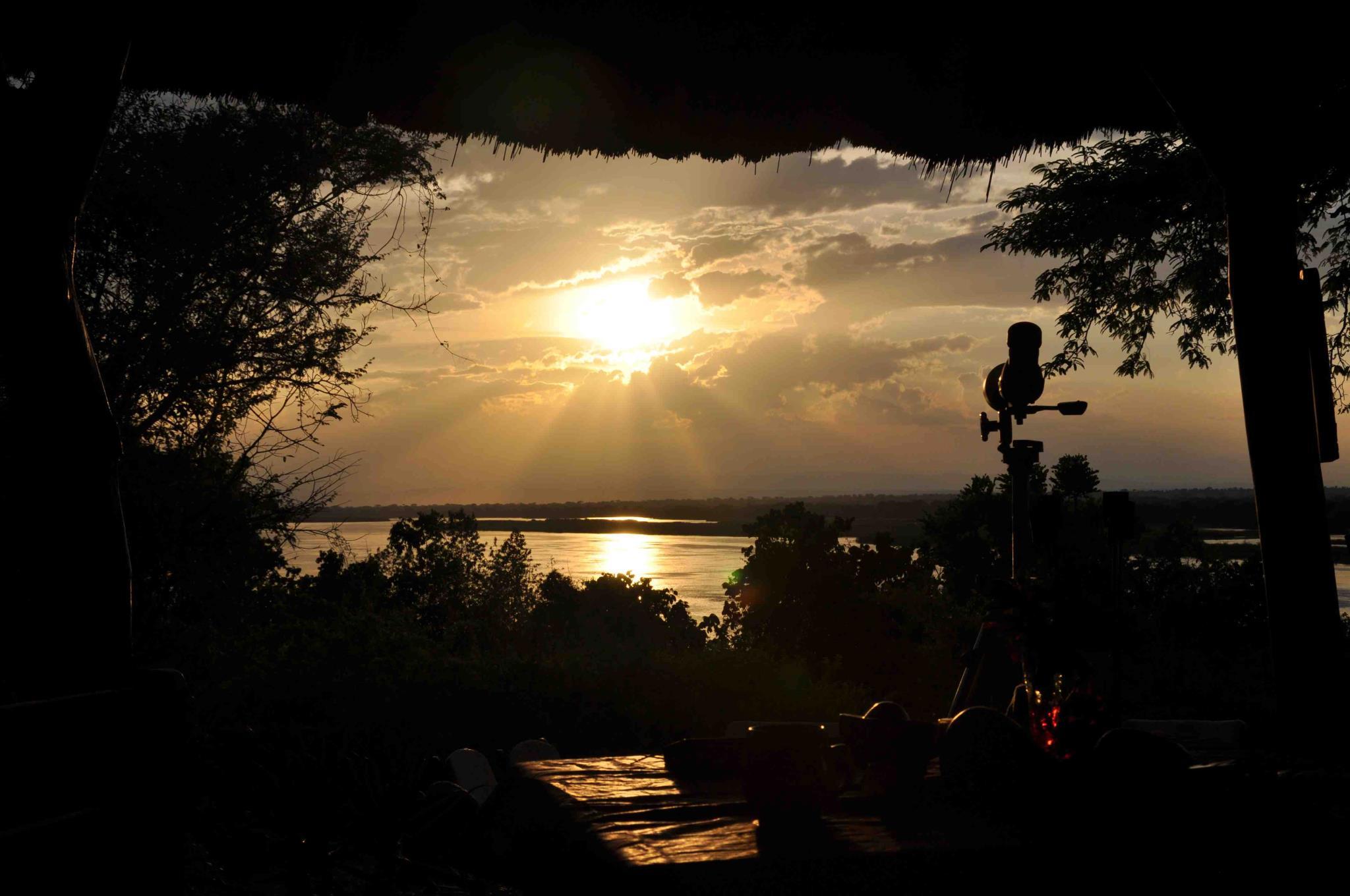 ACCOMMODATION
Just as fine, the sleeping rooms at Nile Geo Safari Lodge comprise a mix of luxury tents and cabins, all of which are en-suite and lead onto a private outdoor terrace overlooking the river. Beautiful wooden décor and grand double beds are typical. Characterised by creative and purposely simple designs, each has its own unique style, and offers a very private stay. Wi-Fi has also been recently installed across the lodge.
ACTIVITIES
Activities at Nile Geo Safari Lodge include boat trips, treks through rainforests, fishing, bird watching, cultural and historical visits, and wildlife drives through the national park.