Winner of many an award, Wild Waters is a luxury lodge set on a river island situated in the middle of the Central Uganda Victoria Nile.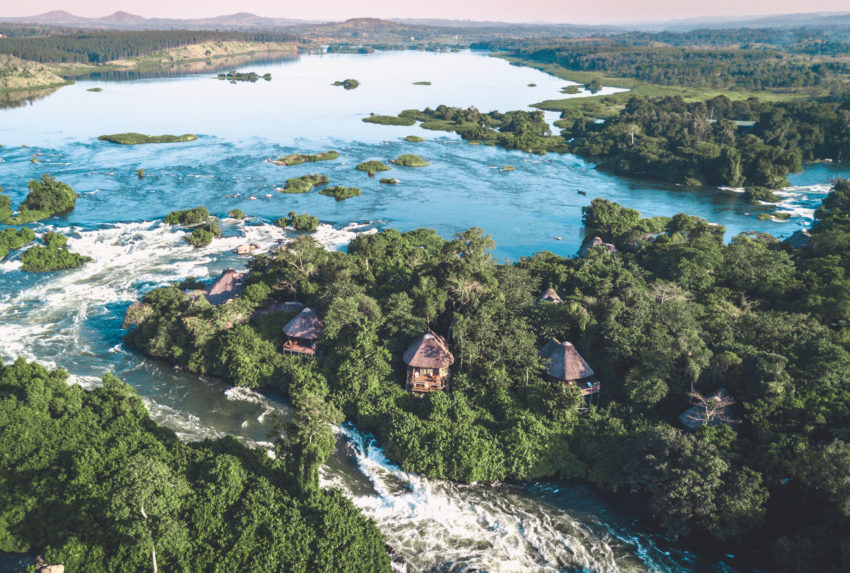 Overview
Located in amongst thick riverine forest with views over the rapids of the river, Wild Waters has nine 'deluxe' suites and one family suite, which are connected – via wooden walkways through the forest – to the main area. This area consists of a pool which is built with local rock, a restaurant and bar area, all of which have a prime position sitting on a rock over-looking the roaring river. Both main lodge and suites consist of thatched roofs, sanded wooden decking, and wooden clad walls.
Food & service
Breakfast lunch and dinner ranges from wholesome to fine, with all ingredients sourced locally. Breakfast often comprises cooked breakfast and selection of cereals, fruit, nuts and fresh juices. Lunch is a usually a single-course buffet, while dinner's a five-course a la carte affair. Meals can all be taken in the main dining area, outside by the pool, or in the privacy of one's suite. Most dietary requirements can be catered for with enough advance notice. Please note that Wi-Fi is limited to the shared areas.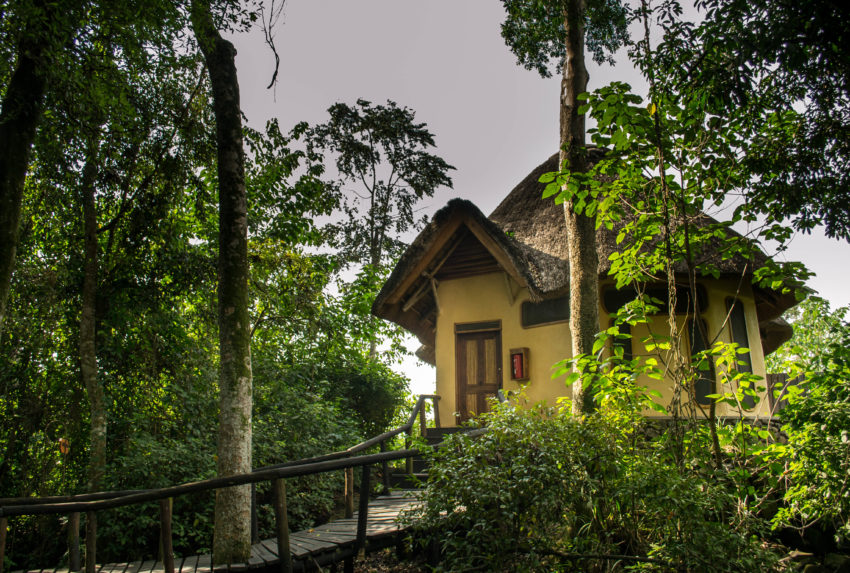 Rooms
Each of the 10 suites are raised on stilts, overlooking either the rapids or quieter parts of the river. Each room follows the style of the main lodge, each with thatched roof sitting atop a cob-style build. The rooms' default is set up as double, and includes a day bed. The bathroom comes with a flushing toilet and rain shower and the rooms lead out onto a private balcony with a freestanding bathtub. Should you require one of the quieter rooms, please do ask your destination specialist.
Activities
Much of the activities at Wild Waters revolve around water and include various levels of white water rafting and kayaking, which can be adapted for a family outing, as well as river cruises, paddle boarding and fishing. Other activities include quad biking, horse riding and in-lodge spa treatments.