While by no means off the map, Lake Victoria does not spring to mind, so to speak, when it comes to thinking about African wildlife travel. However, with a growing number of islands now home to a range of luxury lodges, the second largest freshwater lake in the world is slowly coming into its own vis-a-vis offering travellers a distinct, new and fascinating alternative. A significant part of the lake and almost the entirety of its northern shorelines is Ugandan.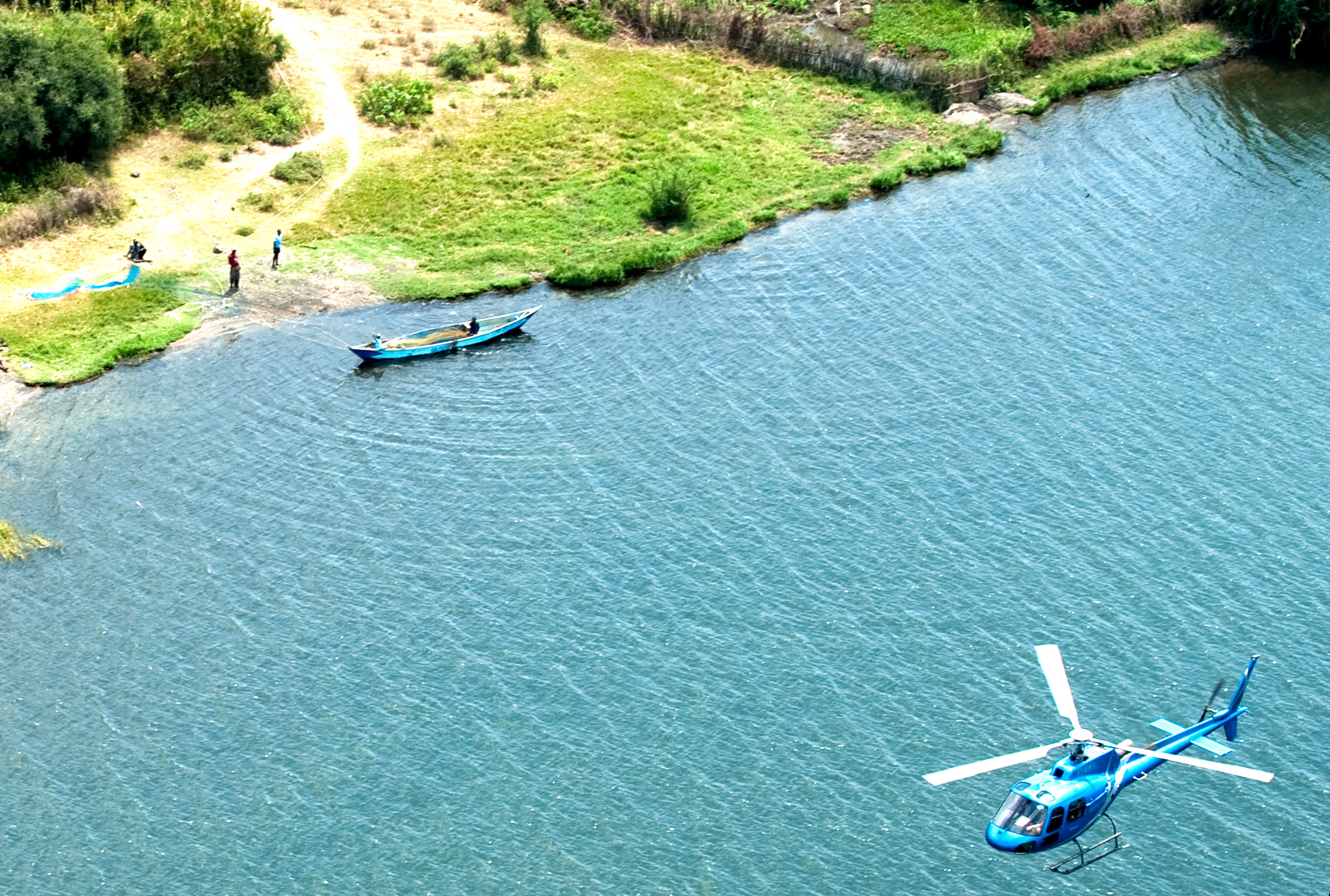 A surface area of 68,000 km2, just 85 metres deep and also bordered by Kenya and Tanzania, Lake Victoria is a large, shallow lake that to all intents and purposes feels more like a sea. Indeed, while the renowned Muslim cartographer, Muhammad al-Idris, had already by the 10th century mapped its shores reasonably accurately, correctly attributing it as the source of the Nile, Lake Victoria's size, position and function would go onto confuse many a European traveller, even after John Hanning Speke's (re)discovery, naming and verification of al-Hadris's claim.
David Livingston also went in search of it, but was bamboozled by the lake's size, and is supposed to have pushed too far west, into the Congo. The matter, of course, was finally settled by Stanley, whose first hand evidence proved beyond any doubt that al-Hadrid and Speke were correct.
Reasonably young, just 400,000 years old, its depression formed as Congo destined rivers were blocked by tectonic plate movement resulting in a slight rise in the earth's crust (in the vicinity of what is today its western shoreline), Lake Victoria is fed by a host of medium sized west flowing rivers, and by the east flowing Kagera River.
Apart from the source of the White Nile at Jinja, Uganda, its only major outflow is Katonga River, which begins at Lukaya, also in Uganda. Traditionally, the lake has been protected by a buffer of wetlands, but farming practices and population growth have seen these greatly reduced, and increased nutrient heavy (pollution, pesticides etc) runoff has seen a decrease in the lake's volumes of oxygenated water, the knock-on effect being serious.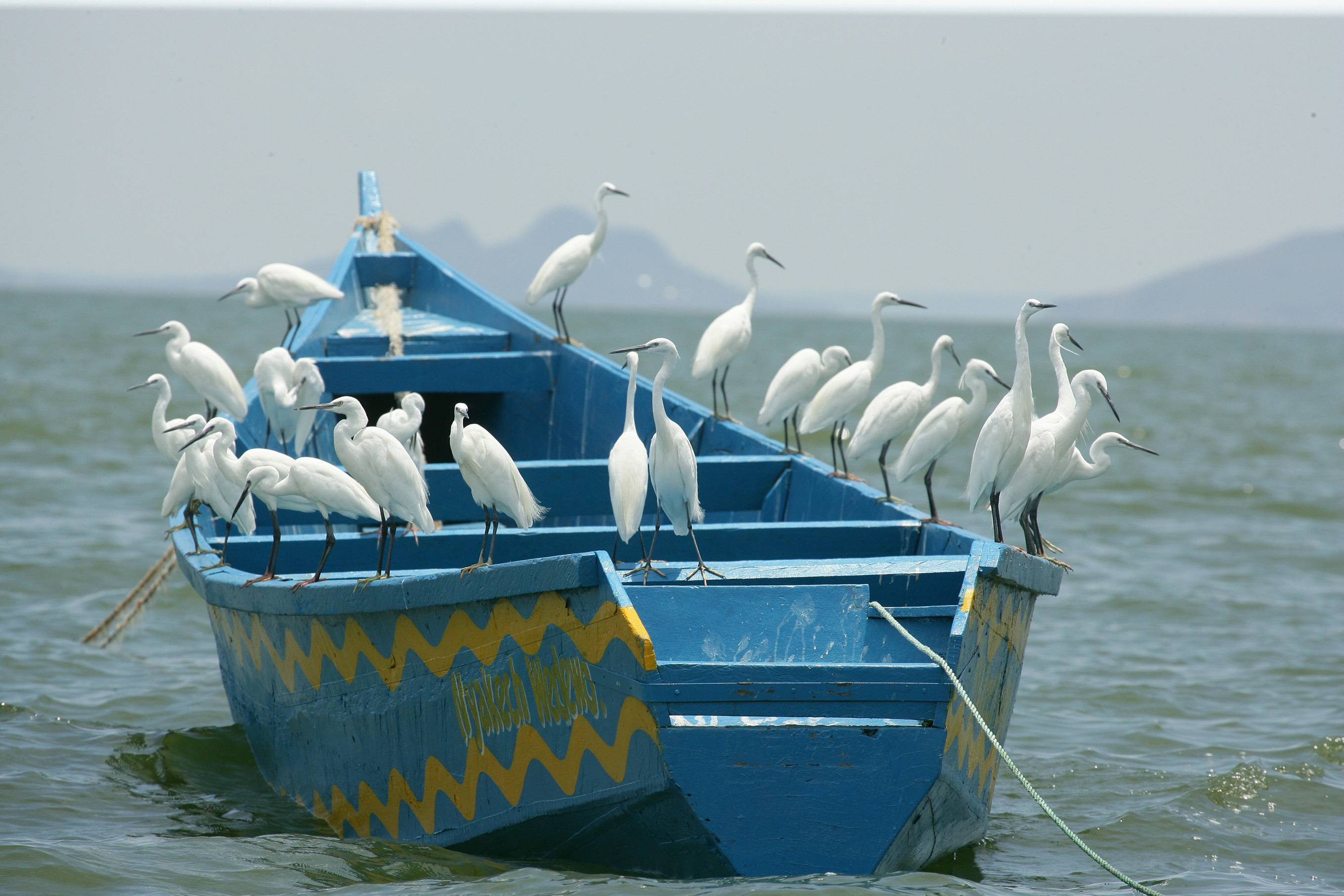 As well as the volume of water received by river, Lake Victoria is significantly influenced by direct precipitation. Its rains provided by the Inter-tropical Convergence Zone, and to a much lesser degree by those brought by the Congo airstream, and large enough to generate its own rains, a great deal of the lake's water gain is through precipitation.
Going the other way, a staggering 80% of water loss is via evaporation. It is a finally balanced eco-system, and such is the lake's vulnerability (to both natural and manmade phenomena), a combination in the last few years of slight falls in rainfall, hydroelectric damming practices in Uganda and the drainage and river damaging influences of  30 million people large has seen water levels substantially reduced.
Despite this, Lake Victoria continues to support a range of fish species, amphibians, reptiles, birds and animals. As with Tanganyika and Malawi, the other two African Great Lakes, Lake Victoria is home to great numbers of endemic chichlids, though the introduction of exotic species, in particular the Nile Perch and the Nile Tilapia, both a source of commercial and sport fishing activity, has seen numbers severely decimated – particularly in the latter half of the twentieth century. The loss has contributed to the lake's many problems.
These keystone species, particularly the genus Haplochromoni, its ability to recycle organic matter a crucial aspect of the lake's ability to self-clean, are considered vital to the lake's well-being, and the extinction of a significant number of species is said to be a major contributing factor to the water hyacinth invasion. This said, if the exotic introductions reached unsustainable levels in the late 1970, then subsequent over-fishing (in the late 1990s) sent both Nile perch and tilapia into decline, resulting in a staggered recovery in chichlid stock. In short, things are better than they were 20 years ago, though still nothing like they were before the 1960s.
Other non-fish related wildlife includes crocodile, hippo, elephant, buffalo, chimpanzee and wildebeest, though given the high levels of human activity, the mammals appear in low numbers. Situated on a major migratory route, and home to many a resident species, Lake Victoria (and satellite lakes) also supports high numbers of bird species.
Please note that currently use Wild Waters Lodge for accommodation in this area.