0°
36'
11.4" S
31°
2'
51.72" E
Located in western Uganda, just outside Lake Mburo National Park, Mihingo Lodge is an excellent value luxury eco-lodge.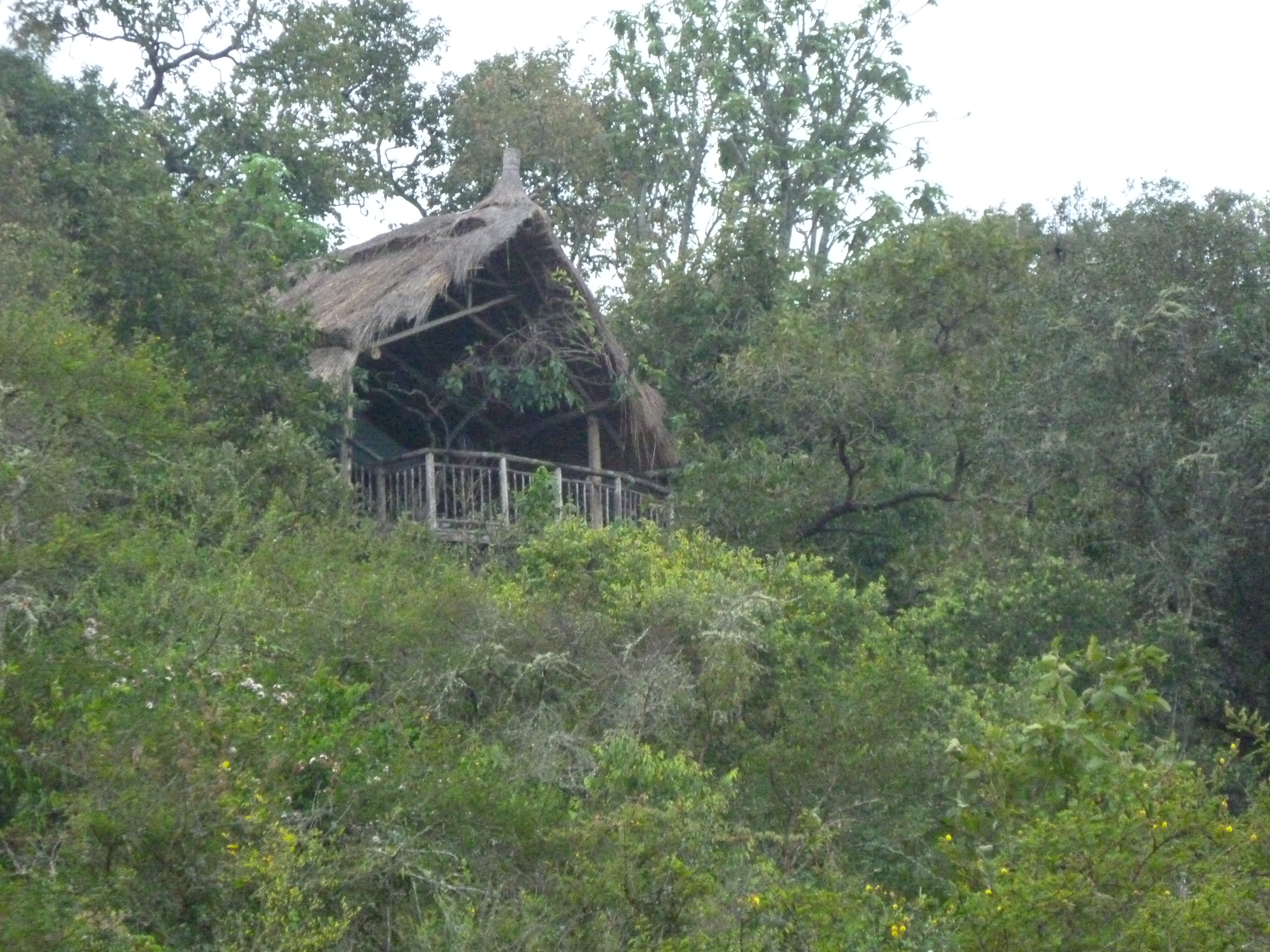 Situated on 200 acres of private land, on a rocky bluff overlooking the park, the lodge is a rock, found wood and thatch construct. Consisting of a mess room, swimming pool, stables and 10 sleeping rooms, Mihingo Lodge is a beautifully designed – and beautifully run – establishment. Owner built, owner decorated, the main lodge includes a bar, lounge and dining area, and is characterised by steep thatch roofs, low overhangs, open sides, low walls, long, curved stone benches, polished floors, a mix of camping and comfortable seating, reclaimed olive wood tables, bright cushions, pouffes and well chosen artefacts. The food is divine, and the feedback regarding service has been unremittingly excellent.
Built on stilts and wooden platforms, in a variety of settings, and protected by thatched roofs, the sleeping tents of Mihingo Lodge include a good sized verandah, a twin or four poster bed, canvas chair seating and a separate bathroom – sink, shower and flush toilet. The decor is restrained and purposely rustic, with an emphasis placed on quality – of sleep, rest and relaxation – as opposed to a mass of artefacts, throws and rugs.
Activities at Mihingo Lodge include horse riding (for which it is well known), game drives, guided walks, bush picnics, boat trips, massage and sundowners.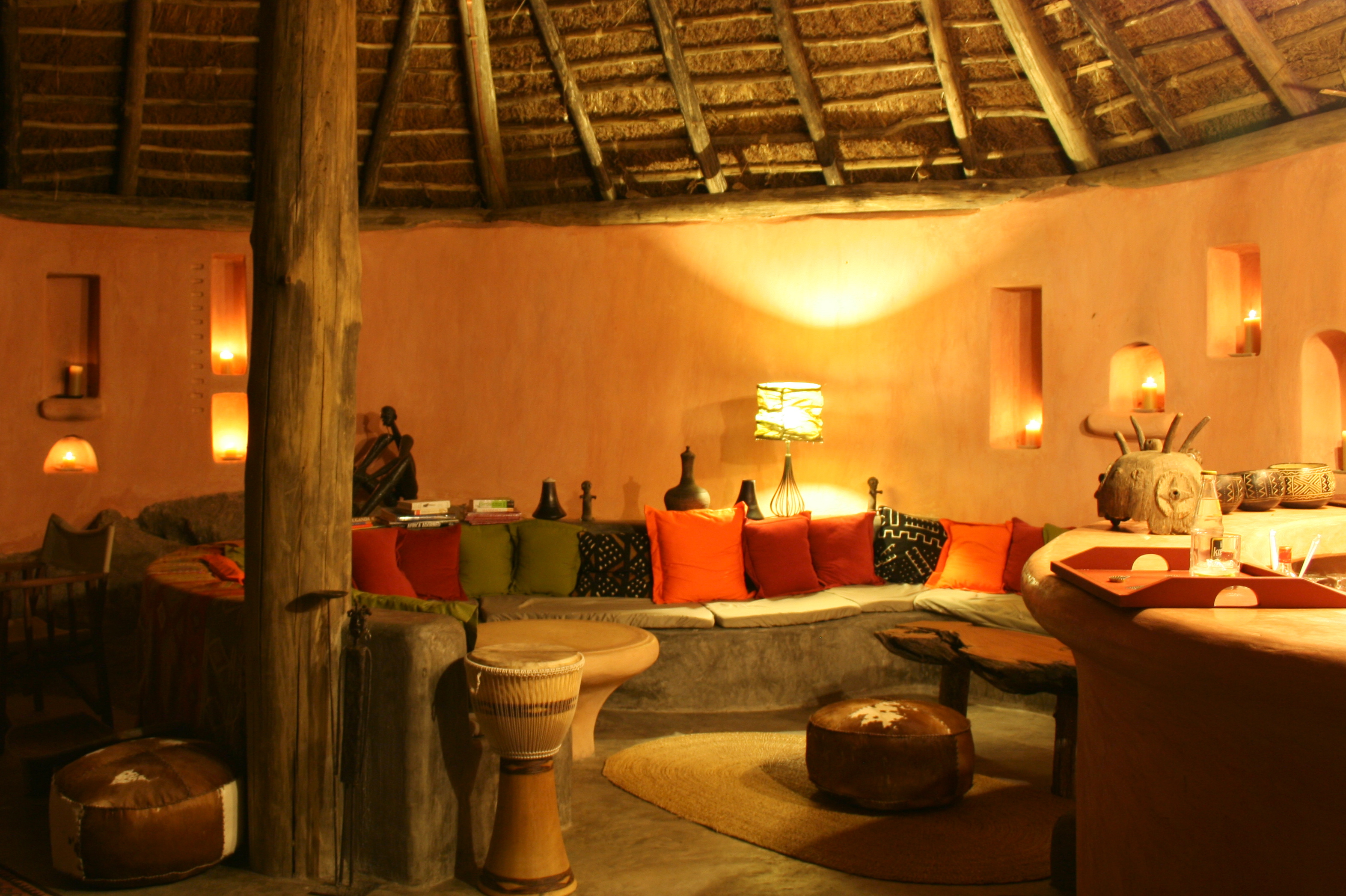 Ethical Information
Mihingo Community and Conservation Development Fund (MCCDF)
Problems arising from differing interests between Lake Mburo National Park and the local population are very complex.  LMNP contains a spectacular diversity of animals. It is also a park that is highly visited by Ugandans and foreigners alike, being close to the main road and major towns. It represents an asset to the Ugandan people as a whole and should be conserved for the benefit of future generations. It also helps the people in the area in times of drought as a buffer to natural disasters and is an important area in the hydrological cycle. However, concerns of the local people take priority to wildlife and as population increases so do threats to wildlife. Some key issues are: cattle grazing illegally in the park, wild animals grazing on private land, the recent return of lions, crop damages, returns generated and quotas by sport hunting on the periphery of the park, predators taking livestock, fencing of the park and human mortalities by wild animals.
In response to these issues MCCDF was formed as an initiative trying to alleviate some of these tensions. The project aims to assist both the local population and the wildlife of the area through a multi-faceted approach.
The following Projects are initiated:
1. Mihingo Education Project– sponsoring bright children to attend secondary education  from the local primary. Currently the Making donations to the school of useful materials. Hopeful plans include structural support, initiating a wildlife education class and possibly sponsoring a teacher.
2. Mihingo Honey Project– The MCCDF aims to help by bringing local experts into the area to train people, as well as distributing hives and providing a guaranteed market.
3. Mihingo Craft Project– The people in the area have great skills in fine weaving and beadwork. The MCCDF aims to work with women groups and distribute materials, ideas and provide a guaranteed market.
4. Mihingo Health Project – The MCCDF aims to support the local health centre in materials and staff as well as providing transport for serious cases.
5. Mihingo Cultural Tourism Project
6. Mihingo Leopard and Hyena Conservation Project– The MCCDF has been compensating for any livestock killed by the park predators for the past 2 years. This helps the people avoid income loss and prevents poisoning of predators. Kraal re-enforcement, compensating crop damage, covering a larger area and increasing the compensation value would be useful in the future.
Financing of these activities is done entirely by the lodge generating income.
The main way we generate income is from massages. 25,000 Ugx from each massage goes toward the MCCDF, the remaining 15,000 split between all staff and the masseuse.
Income generating plans for the future include: Cultural walks, Game drives, Bike rides, Donations, Rock climbing, honey sales and craft sales.
All electricity is provided by solar panels including running 7 solar fridges.
All water is heated by solar water heaters. We have a natural rain water catchment system to take advantage of the rains.
All our waste is separated; all organic waste is composted, all metal is recycled, all burnable waste like plastic and paper is burnt in an incinerator as there is no environmentally friendlier waste disposal system in Uganda.
All staff drink water from our rain catchment which is filtered in a bio-sand filter to make sure it is healthy drinking water.
Some of the vegetables are produced in our organic garden.
80% of all employees of Mihingo Lodge are from the local Ankole/ Bahima tribe and have received extensive training in hospitality services.