Owner run, and located in western Uganda, near Fort Portal, overlooking Lake Nyiambuga, Ndali Lodge is a well managed luxury lodge.
Overview
Built on land originally owned by tea farmer Trevor Price, and developed by his son in the 1990s, Ndali Lodge is now run by Aubrey Price, whose attention to detail, care for the land and ability to create a relaxed and real Ugandan country experience is remarked upon time and again in guest feedback.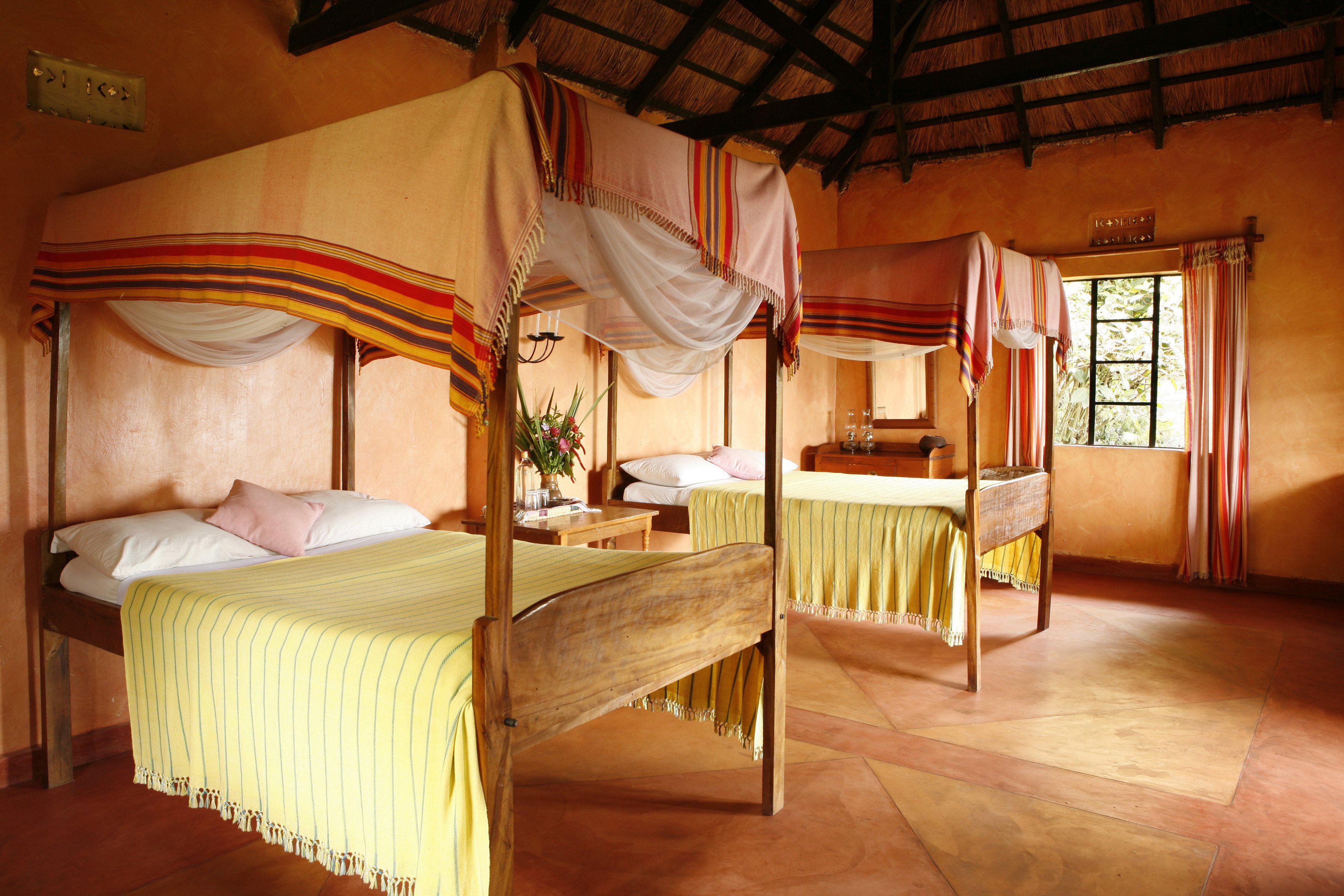 A thatch, wood and stone build, Aubrey's father, Mark is credited with Ndali Lodge's design, and with the fact that it is built from locally sourced and found materials. Consisting of a main lodge and 8 sleeping cottages, it is situated on the rim of an extinct volcano. The main lodge includes a reception, lounge, dining area, bar and veranda. Marked by polished floors, white walls, exposed beams, lightweight seating, well chosen local artefacts, and lit at night by candles or hurricane lamps, the main lodge's interiors are welcoming, intimate and relaxing.
Food & service
The food – buffet, picnic or dining – is first class, and evening meals take place around a communal table. The service, and the company of the lodge's owners, is equally good.
Rooms
With accommodation for up to 16, the 8 cottages are spacious, airy stone and thatch builds, which, if need be, are large enough to accommodate families. Each en-suite room possesses a double or twin bed, plenty of changing room, a seating area and private veranda.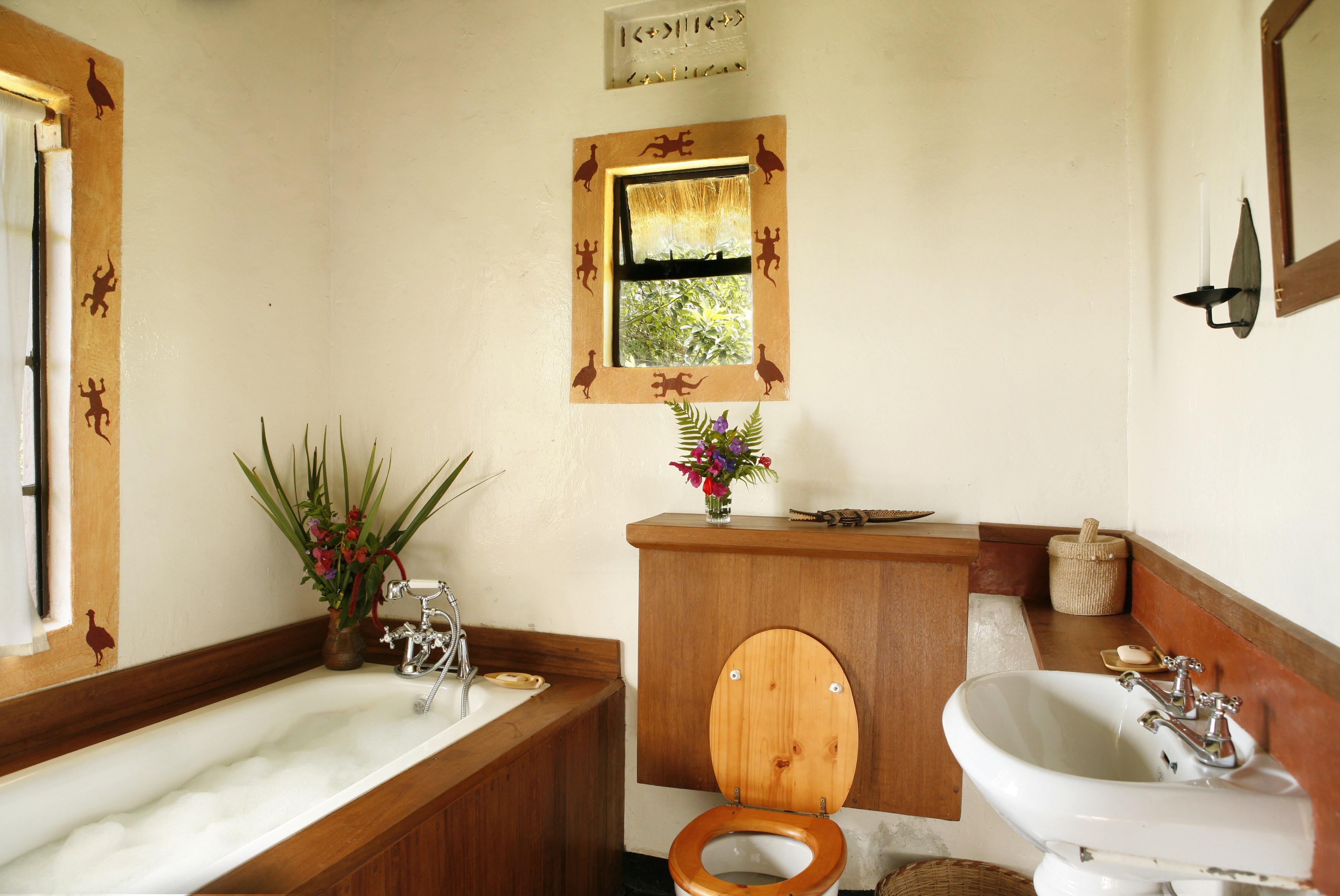 The bathroom includes a flush toilet, basin, shower and stand-alone bath. Tasteful, restrained, the cottage's interior designs are a beautiful mix of reclaimed woods – four poster beds, tables – and locally made materials.
Activities
Activities at Ndali Lodge include farm tours, trips to Mahoma waterfall, boat trips, lake swimming, chimpanzee tracking in Kibale Forest National Park (45 minutes away) and excursions into the Bigodi wetlands.
Impact
Conservation
Ndali is situated on a 1000 acre estate. Apart from about 100 acres on which coffee, bananas and vanilla are cultivated, the rest has been reforested during the last 16 years so that there is a real habitat for birds and monkeys.
The power of the lodge is all solar, including the refrigeration. It boasts an innovative 'Hydraulic Ram' pump to bring the water from the lake to the lodge which uses gravity and no fuel. There is also a small, fast growing eucalyptus forest on the estate which provides all of the firewood for its hot water system.
Commerce
The crops cultivated on the estate provide vital jobs for nearby communities.
Community
Ndali runs an organisation called 'Ndali Ventures'. In conjunction with the kasiisi project, based in nearby Bigodi, it concentrates mostly on education, helping with school buildings as well as sponsoring children through secondary school.