The recipient of endlessly fine feedback, and just five minutes from the airport, The Boma Guesthouse is a friendly, well-managed and comfortable hotel.
Overview
A stone and tile build, set in mature gardens and very much reminiscent of the simple neo-colonial style that marked much of late 20th century East Africa, The Boma consists of a main house and 15 sleeping rooms. Characterised by polished floors, a pastel palette, exposed beams, veranda walkways, a courtyard garden and multiple seating areas, the main house includes a restaurant, lounge, bar, pool, gift shop and main veranda. Given the guesthouse's location, it won't surprise you to learn that the clientele, a well-worked mix of tourist and corporate, makes for an interesting assortment of guests.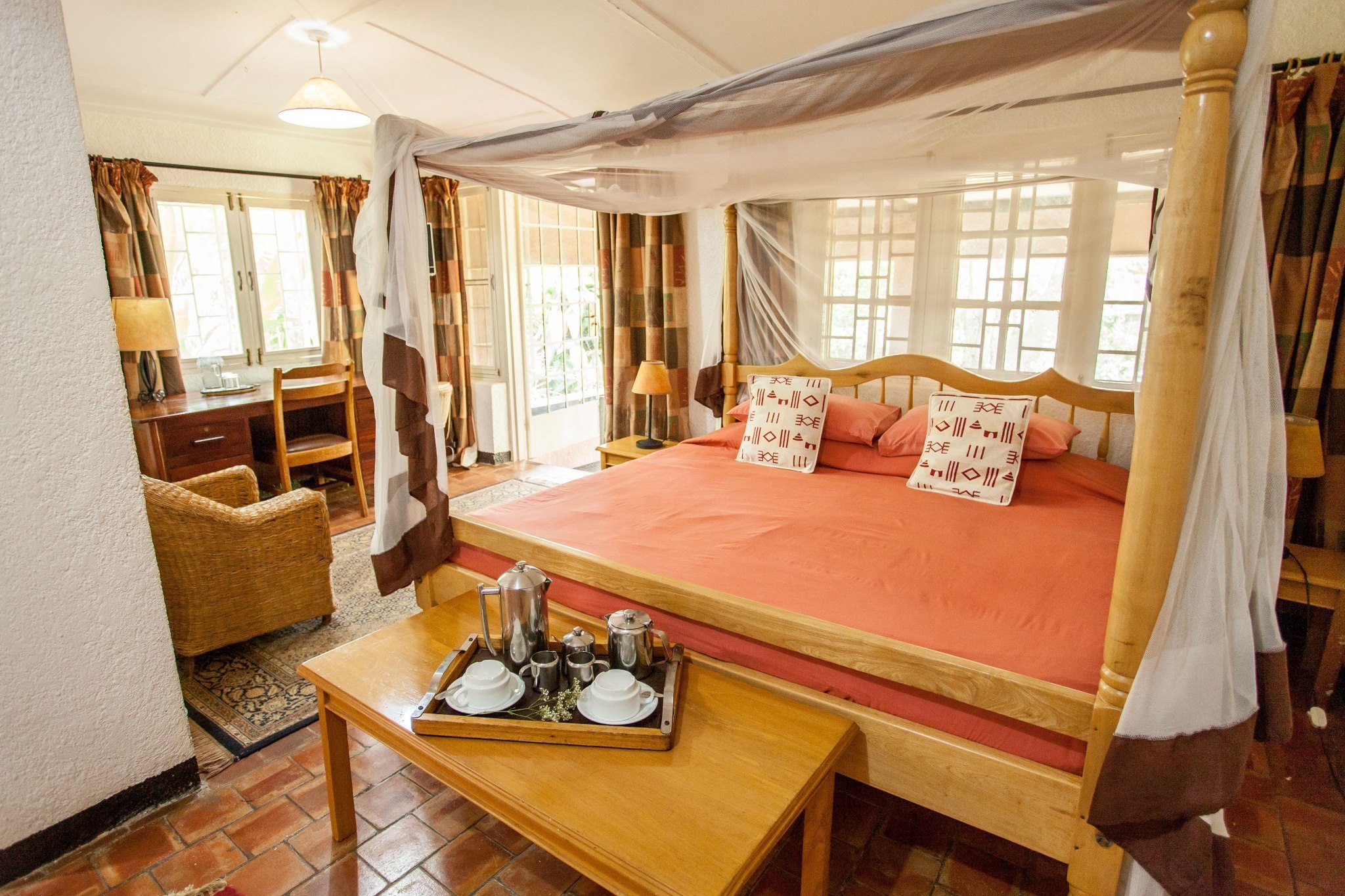 Food & service
The menu's large, Ugandan, European and Asian, the food's great, and the service is fantastic. In short, a fine shared experience.
Rooms
The sleeping rooms The Boma are just as good. Don't be fooled by their comparatively basic look – they are comfortable and beautifully kept. While sizes vary, most rooms contain a four poster/twin double, en-suite bathroom, private veranda, a seating area and basic amenities. There are family rooms, with cots, and triples for small groups. The Wi-Fi is complimentary, and notably quick.
Activities
Its purpose either an arrival or departure point, activities at The Boma are largely limited to the guesthouse itself – swimming, bird watching and walking the grounds. Other activities include trips into and around town. They include the Entebbe Zoo, Botanical Gardens, Ngamba Island Chimpanzee Sanctuary, Aero Beach and the city golf course.