Built in 1965, recently refurbished and located just 45 minutes from Entebbe airport, Kampala Sheraton is considered the best stay in Kampala.
Overview
Situated in the city centre, and boasting 236 newly renovated rooms, the hotel overlooks the city and Kolol and Nakasero hills. Guests familiar with Starwood Hotel's Sheraton line will instantly recognise the signature low-rise block, the architectural gardens and the grand reception room. Consisting of a range of dining facilities, a number of lounges, bars, shops, conference rooms, internet and office facilities, a 450 capacity ballroom, a spa, gym and Kyoga swimming pool, Kampala Sheraton is big hotel living.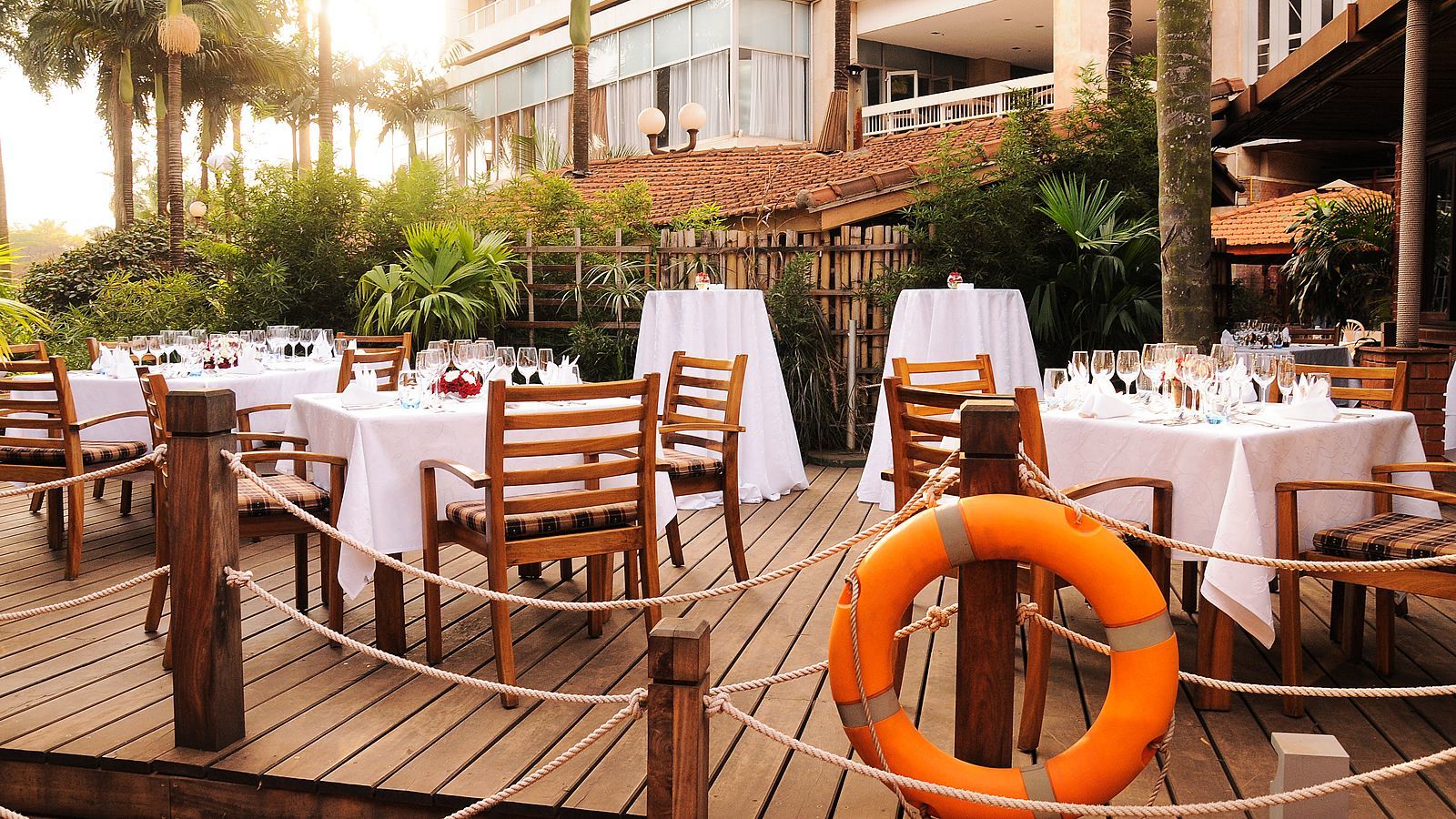 Food & service
Swish, attentive and aiming to cater for a variety of tastes, the dining options are first class: Seven Seas, the hotel's newest restaurant, caters to your seafood, pasta and steak cravings. Temptations is an upmarket delicatessen; the Equator bar does cocktails and bar snacks; Park Square Cafe does a fine latte; the Paradise Grill specialises in tandoori and the Victoria Breakfast Room does Americano. The Pool Bar is a great place to relax, especially after a swim in the circular Kyoga pool. The English-pub-themed Equator Bar offers creative cocktails and after hours entertainment continues at their all-night disco.
Rooms
The rooms of Kampala Sheraton are divided into 6 classes: Executive, Club, Diplomatic Suite, Deluxe Diplomatic Suite, Junior Suite and Presidential Suite. The standard Executive Room includes a king bed, private balcony, a writing desk, side tables and a separate bathroom. The Club Room is similar, only larger, while the suites include a separate lounge and get progressively more lavish.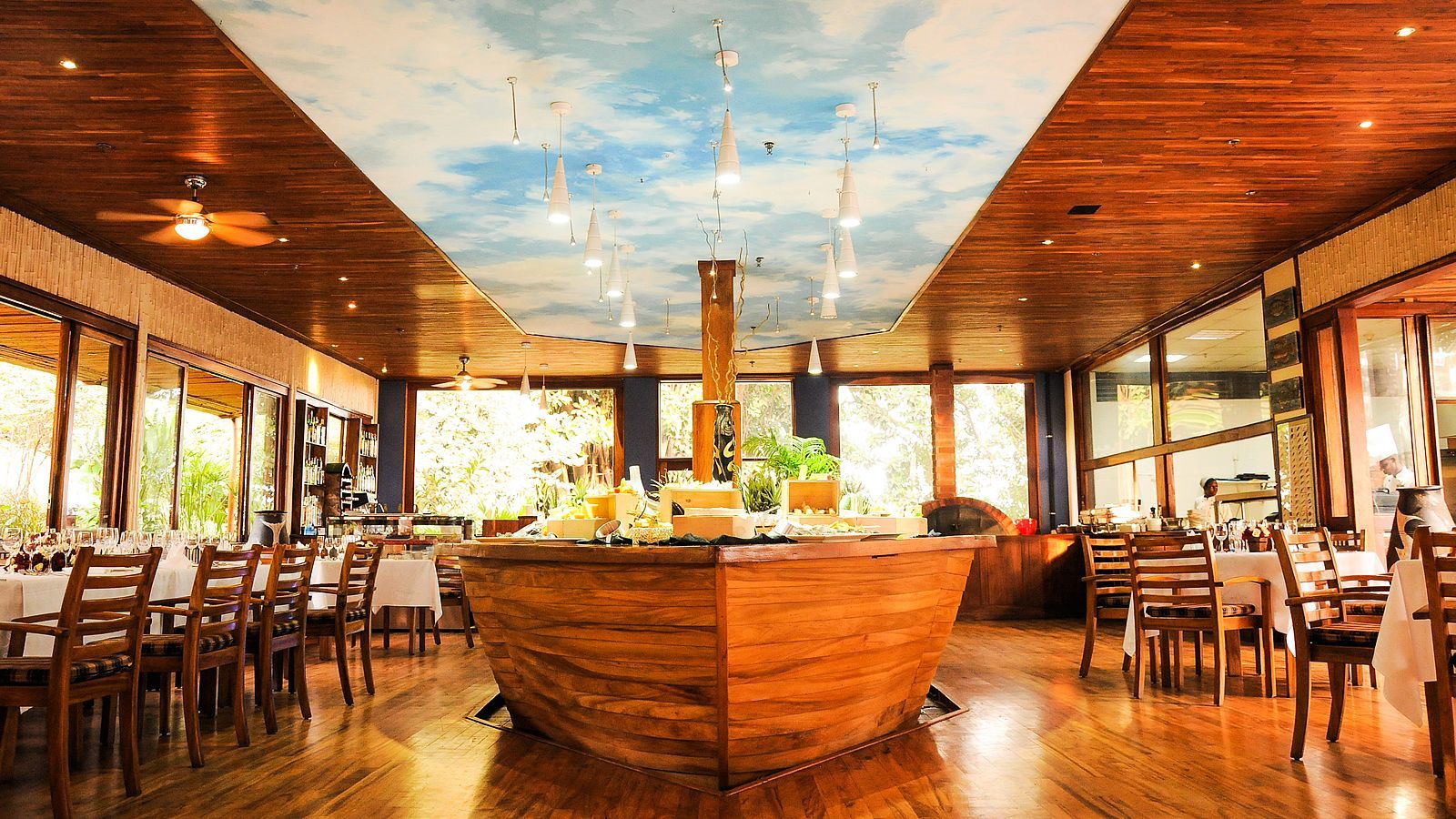 Having recently embarked on a refurbishment programme, the Kampala Sheraton offers all mod-cons and services – safe, TV, internet access, safe, butler service etc. – and the rooms are clean and beautifully kept. Please also be advised that some amenities are not included in the original costs, and that some areas of the hotel are exclusively reserved. Finally, it's worth knowing that the city facing side of the hotel is much louder than that facing the hills.
Activities
Activities are legion. A pared down list includes shopping, city excursions, golf, squash, tennis, spa, massage and a variety of keep fit classes.