A flagship member of Wildplaces Africa's portfolio (which includes the newly opened Clouds and Semliki Lodge), named after a charismatic nineteenth century doctor and explorer, and located in southern Uganda, on the outskirts of Kampala, Emin Pasha is Uganda's first boutique hotel.
Overview
An upcountry house design, set in a 2 acre mature garden, Emin Pasha consists of the main hotel and 20 rooms of varying sizes and styles. The shared areas include a reception, a restaurant, lounge area, bar, upstairs and downstairs terraces, swimming pool, spa and a variety of garden patios.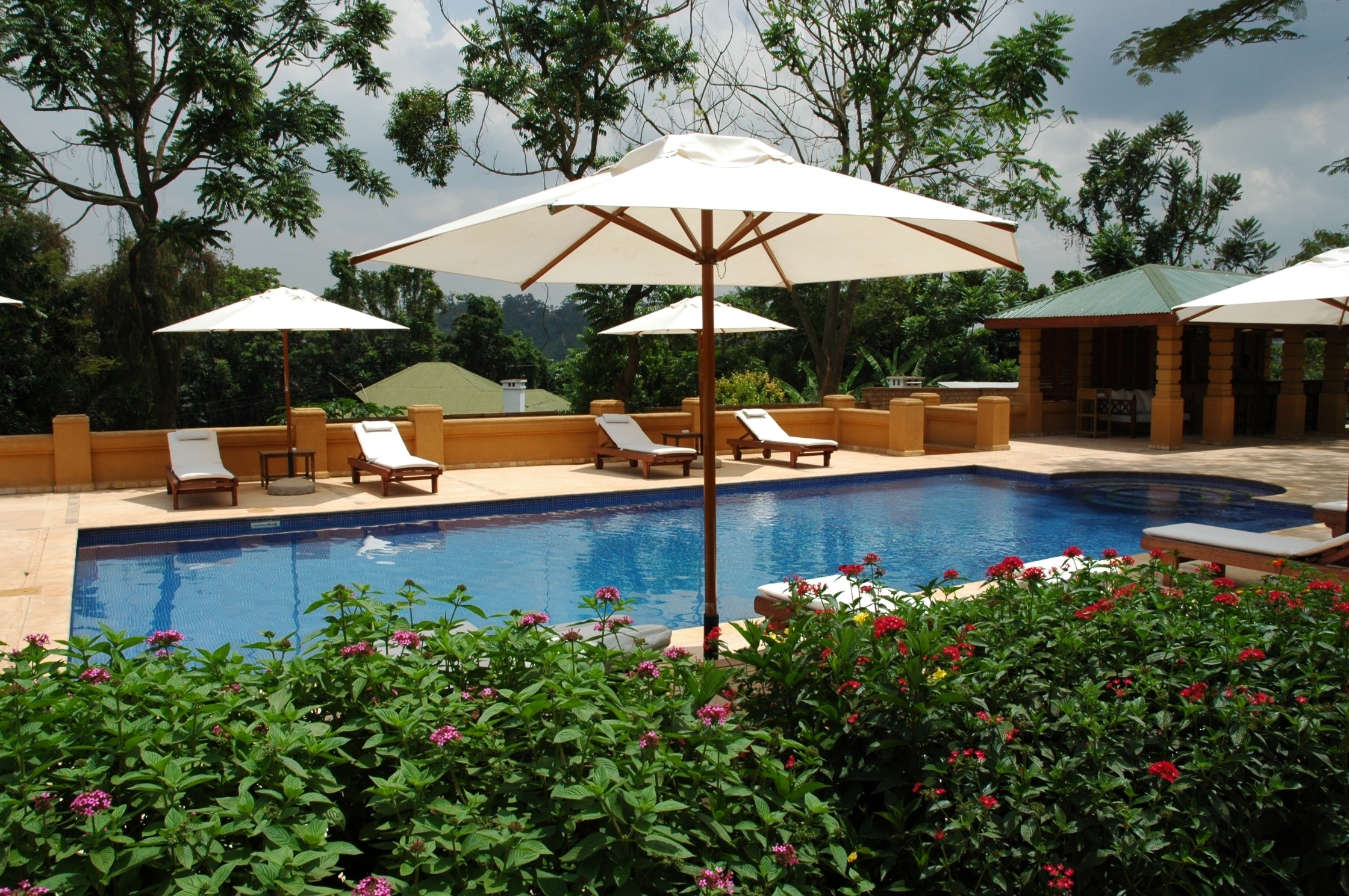 Food & service
Plush, comfortable, the restaurant, bar and lounge complex opens out onto the garden, and the menu is a fusion of European, African and Asian cuisines – all a la carte. While very occasionally traveller feedback expresses some concern with either the food or the service, the response to Emin Pasha has been overwhelmingly good. Much is made by guests of the hotel's ambience, which together with the garden, architecture and largely fine service, makes for a very pleasant stay.
Rooms
The sleeping rooms are accessed from the garden. Most have a balcony, and all possess comfortable double or twin beds, hardwood furniture, well chosen lamps and hand-woven rugs. The separate bathrooms vary according to room: some include sinks, flush toilets and showers, while others also have standalone Victorian baths.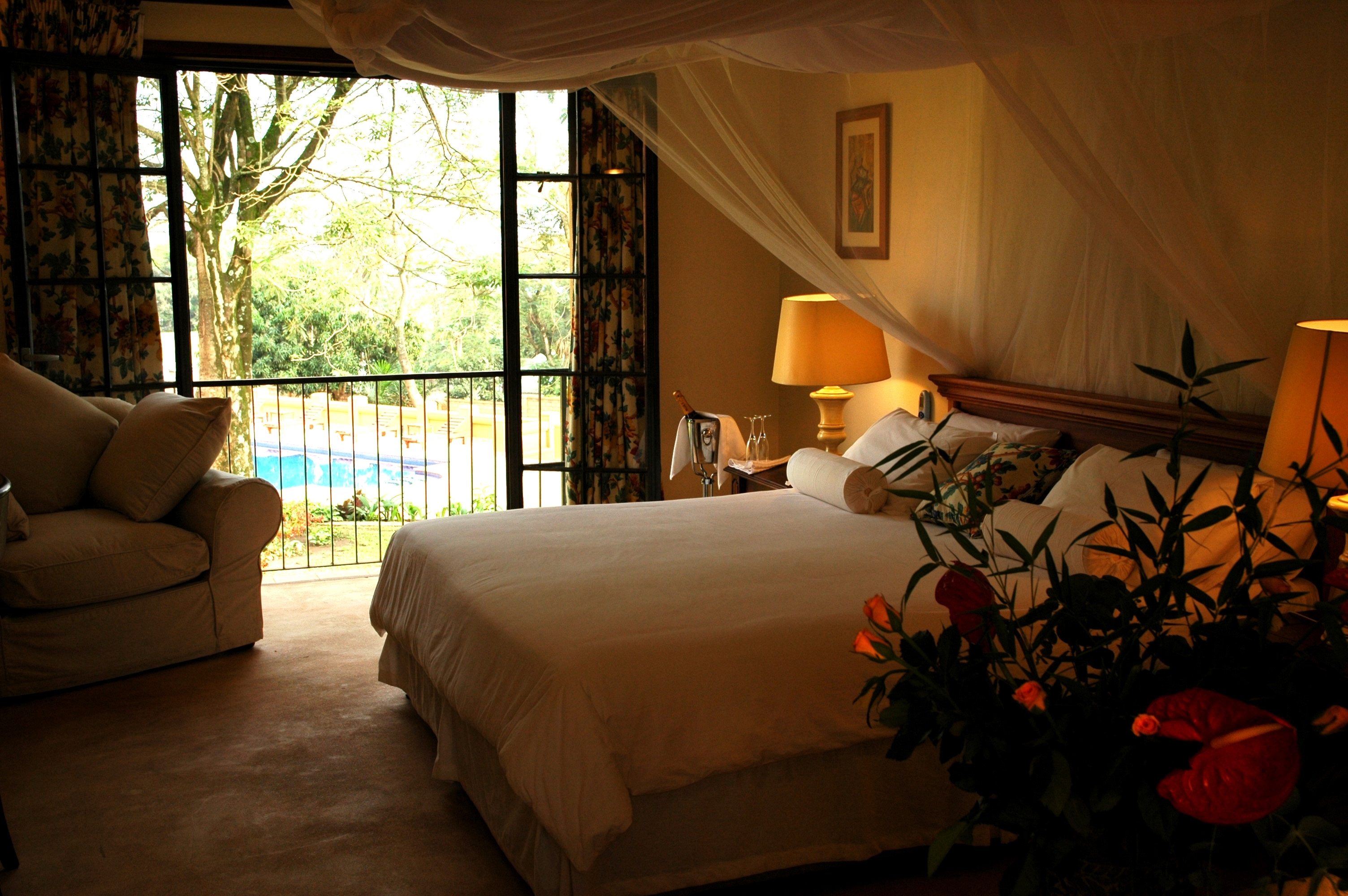 All rooms have Wi-Fi, air con and TV. Please be advised that, once a private property, it is inevitable that the Emin Pasha's rooms come in a variety of shapes and sizes. Impossible therefore to categorise in classes, it is important to remember that they will also come with an array of price tags, and that some are much smaller than one would have thought.
Activities
Uganda's luxury trips and travel choices make for great experiences, and local activities include excursions into Kampala, spa facilities, massage and swimming.