0°
17'
13.8"
N 32°
36'
40.78" E
Located in south-western Uganda, and the only camp situated inside Bwindi Impenetrable National Park, Gorilla Forest Camp is an eco-luxury lodge designed to leave as little a carbon footprint as physically possible.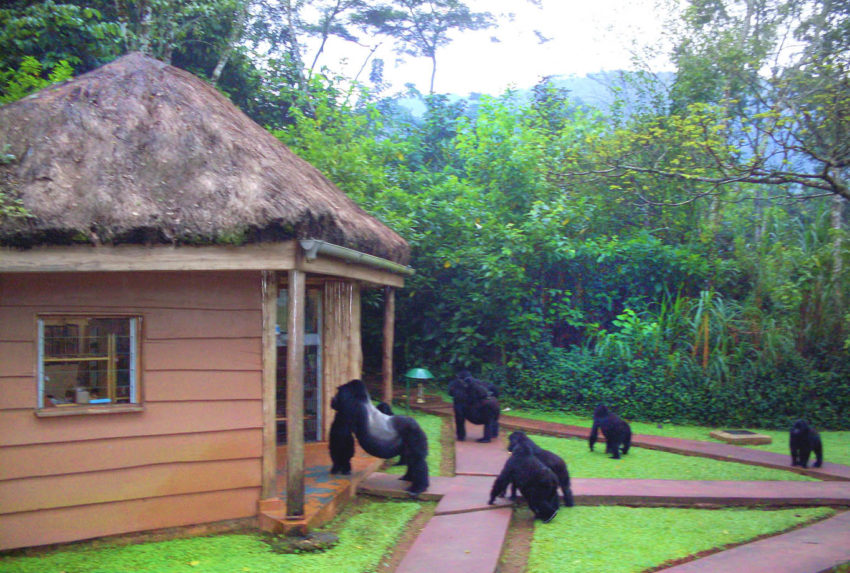 OVERVIEW
A wood, thatch and canvas build, Gorilla Forest Camp consists of a main lodge and 8 sleeping tents. The shared areas include a bar, lounge, dining area, veranda, shop and fire pit. The main lodge itself is largely open plan, and is characterised by low surrounding walls, a peaked roof and a range of comfortable and lightweight seating.
Lit at night by hurricane lamps, guests usually – weather permitting – sit around a fire with their hosts and plan the next day's events. There is internet access in the main lodge, but please note it is not always reliable. Occasionally, gorillas move through the camp – a rare treat.
FOOD AND SERVICE
Reports with regards to the food have been unfailingly complimentary, and the service is good, relaxed and attentive.
ACCOMMODATION
Raised on wooden platforms, spacious, airy and beautifully designed, the sleeping tents possess a double or twin bed, a well furnished veranda, plenty of room to change in and a separate bathroom. The bathroom contains a sink, flush toilet, shower and a standalone bath.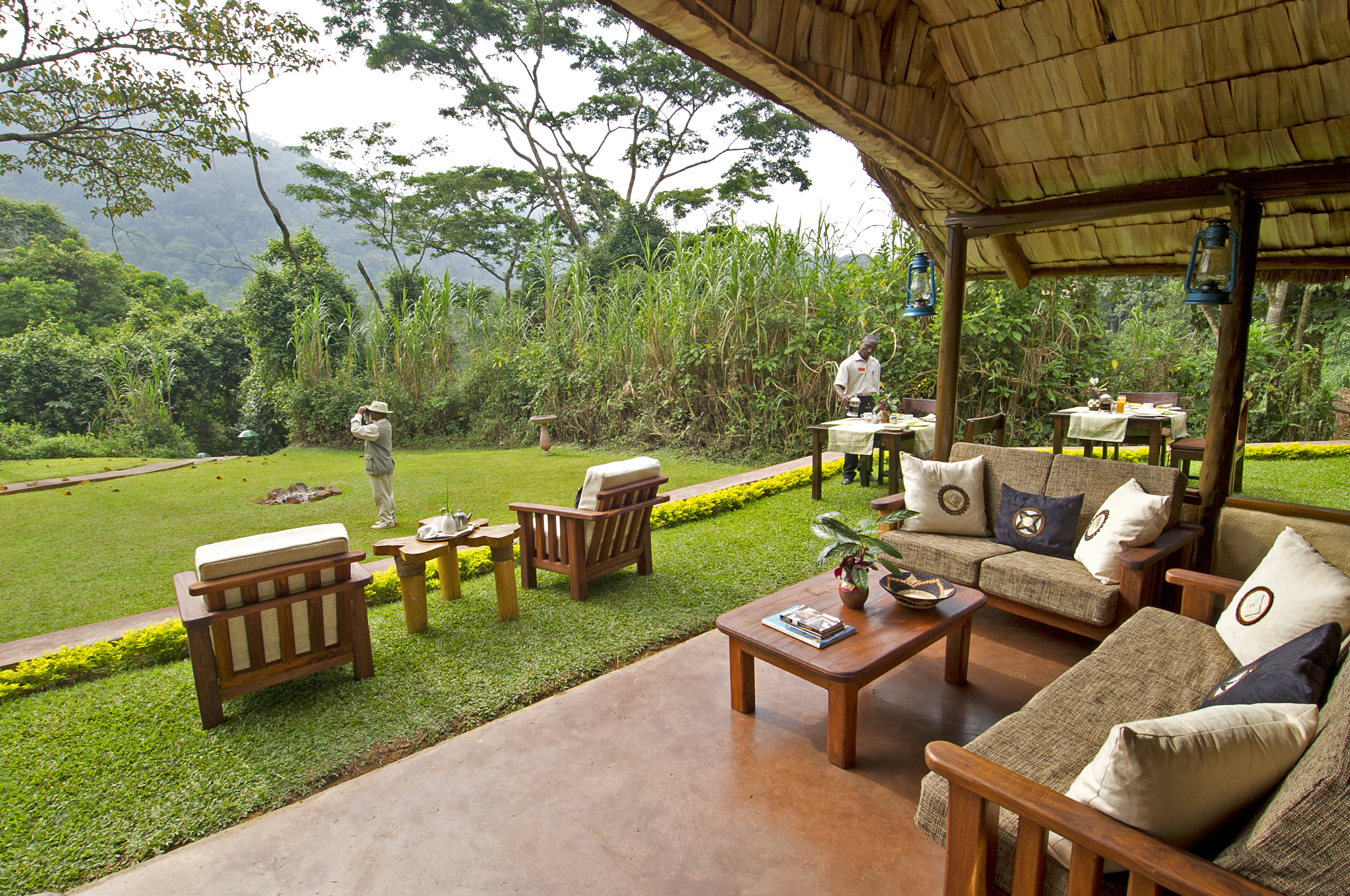 With polished wooden floors, various mod-cons and well chosen and locally sourced tables and seats, the look and feel of the rooms is clean, homely and welcoming. Please note that Bwindi Impenetrable is not a malaria area, which is why mosquito nets are not provided.
ACTIVITIES
Activities at Gorilla Forest Camp include gorilla tracking, guided forest walks, bird walks, sundowners and a spa. A Bakiga community walk including the Bwindi community hospital, an established philanthropy project, and visiting the Batwa Pygmy people in a unique tribal experience are further activities offered at the camp.
Ethics
Conservation
Bwindi Impenetrable Forest – a UNESCO World Heritage site – plays a vital role in gorilla conservation.
Commerce
A new Bwindi Community Hospital Insurance Scheme has given the Bwindi community the chance to subscribe to health insurance, titled "eQuality Health Bwindi", by making a single annual payment of UGX 6000 ($3) per person. This prevents locals from waiting to pay until they need treatment, when the medication costs are much higher. A staggering 5000 people have now registered for insurance.
Furthermore, more than 120 Ugandans work at BCH as clinical and non-clinical staff – creating crucial jobs for the local community.
Community
The hospital provides clinics and treatment for a wide range of conditions, such as diabetes, high blood pressure, dental treatments, HIV and malaria. The lodge provides scholarships to Uganda Nursing School Bwindi, ensuring new staff are from the region, speak the local language and understand local customs. It also supports the Bwindi Ebenezer Nursery and Primary School, which currently serves 124 pupils, by building infrastructure and attempting to satisfy government registration requirements.